PMO Corner: CRM project for U development leads to cutting-edge work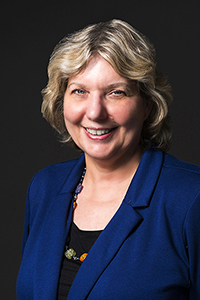 With hundreds of millions of dollars committed to the University of Utah each year, it's no surprise the constituent relationship management (CRM) system used by advancement professionals across campus has increasingly played a vital role in donor management, particularly as marketing methods have evolved.
To date, the U's advancement community has used Ellucian Advance to manage campus development efforts. In January 2017, however, the office decided to find a replacement for Advance, later selecting a suite of Salesforce products and third-party applications and enlisting UIT's Project Management Office (PMO) to coordinate the effort.
The move, PMO Associate Director Jill Brinton said, will help Institutional Advancement fulfill the fundraising goal set by U President Ruth Watkins. In Fiscal Year 2018, the university brought in about $282 million in donations. Watkins hopes to increase that to $300 million in the next fiscal year as part of the ongoing Imagine New Heights fundraising campaign that aims to raise $2 billion through 2022.
"Salesforce will, of course, be instrumental in helping achieve that goal," said Brinton, who is managing the project.
The cloud-based Salesforce platform — selected after a thorough request for proposal (RFP) process headed by UIT's Strategic Planning and Process Team — will have a lot of improved functionality over the previous system that managed interactions with the U's current and potential donors. Brinton said some enhancements include the ways in which the university solicits donors, markets to them, and maintains their records.
"All of the different channels you can do in marketing — email, social media, phone calls — it will connect them together and put them back in Salesforce, which will keep one record of the constituent," Brinton said, noting that such consolidation also will make the system easier to use. "And that's really powerful."
In addition, Salesforce will provide analytics about the effectiveness of university campaigns and events, as well as donation patterns.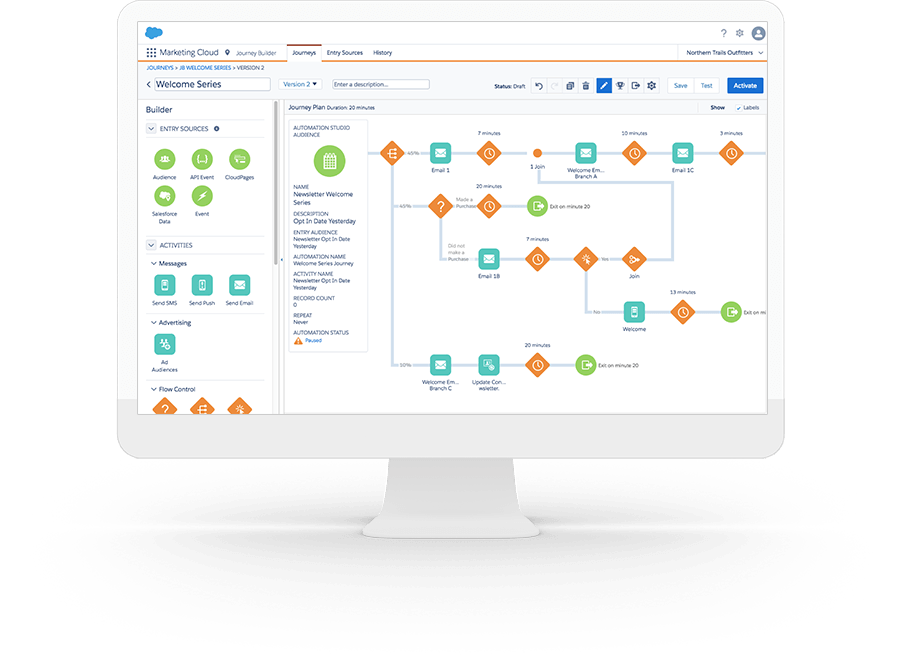 Donors, too, will notice a change. Brinton said they will have better access to information through a donor portal, where they can catch up on events, update their profiles, print tax information, and more.
The project, as Brinton likes to say, has a lot of tentacles.
Brinton said the Development Office wants to use as much UIT infrastructure as possible, which in turn has led to a lot of cutting-edge integrations, including UIT's OnBase digital document management system, PeopleSoft, and the U's single sign-on system. The PMO also is exploring the integration of Outlook and Avaya phones.
"It's a powerful enterprise platform, but it's complicated, too," she said. "So we have our work cut out for us."
That means many UIT groups are involved in the project, including the Project Management Office; Strategic Planning and Process Team; the Business Intelligence, Content Usability & Management, Engineering, PeopleSoft, and Product Management teams in University Support Services; the Information Security Office; and the Network and Communications Infrastructure and Software Platform Services teams in the Chief Technology Officer organization. An outside vendor, UC Innovation, also is helping with the implementation.
"Everyone has been so helpful on pitching in and trying to get this to work," Brinton said. The Strategic Planning and Process Team, in particular, has been very helpful in trying to nail down the requirements for the project, she said. Process Consultant Chris Pfeiffer, she added, has been integral in helping to promote and facilitate a successful adoption and utilization of the new platform, which is expected to launch this summer.
Despite the challenges of such a complicated integration, Brinton said UIT leaders also are learning a lot of lessons that could lay the groundwork for a broader CRM strategy, a campus-wide initiative being overseen by University of Utah CIO Steve Hess.
Node 4
Our monthly newsletter includes news from UIT and other campus/ University of Utah Health IT organizations, features about UIT employees, IT governance news, and various announcements and updates.
Categories