UIT Leadership Spotlight: Cassandra Van Buren, Ph.D., Associate Director, Strategic Communication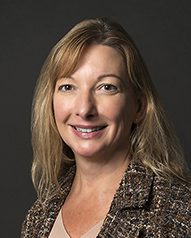 Where are you from originally?
I was born in Japan, where my father taught at a university. My family moved to Hawai'i (Oahu's North Shore) when I was 2 years old. My dad moved back to Japan so I returned often, and spent summers there as a teenager.
What post-secondary degree(s) do you have, in what subjects, and from which schools?
I have a B.S. in psychology and an M.S. in telecommunication and film from the University of Oregon (Eugene), and a Ph.D. in information communication technology (ICT) from the University of Texas at Austin. My master's thesis was about Japanese-American women filmmakers' internment documentary, and my dissertation was about a new experimental public high school in California that was specifically designed to test a Silicon Valley-style start-up operating model, including "ubiquitous computing."
What led you to the University of Utah?
After two years as a tenure-track faculty member at Trinity University in San Antonio, Texas, I was ready for the next step in my career. Trinity is an undergraduate institution, and an incredible place to do research and teach — excellent colleagues, engaged and intelligent students, and ample resources to support faculty scholarship and pedagogy. That said, I missed working with graduate students and I began looking for positions at R1 universities where I could build innovative ICT programs at the graduate and undergraduate levels. Of the options available to me, I chose to accept a tenure-track faculty position the University of Utah.
Can you describe the path you took to IT leadership?
From the beginning of my 11-year faculty career, I planned to eventually advance from a faculty role to one in higher ed administration. My scholarship and teaching revolved around the nexus of technology and human culture. In particular, I'm interested in how we've used technology to tell our stories, both deliberately and implicitly. I've long been interested in how and why humans design information technologies, the affordances of those technologies — intended and unintended — and consequences for communities and individuals.
Thanks to my research area and ability to bridge language and culture gaps between academic and IT groups, Trinity's VP for IT selected me for the additional role of faculty representative for institutional IT issues. When I interviewed in 2001 for the U faculty position, the hiring committee knew I wanted a similar dual role here so they arranged an interview with (then) VP for IT Steve Hess. Over the years Steve recommended me for a number of university IT committees and initiatives, which enabled me to build an interdisciplinary academic and administrative network of colleagues and partnerships. In 2008, when I was ready to move to administration, Steve and (then) Media Solutions Director Paula Millington hired me as the faculty liaison for UIT. I soon advanced to a faculty IT product manager and relationship manager role, reporting to the late Kevin Taylor. In 2012, Interim CIO Steve Corbato charged me with designing and founding the UIT Strategic Communication group. That's when I was promoted to associate director and appointed to the UIT Leadership (UITL) team.
How would you describe your leadership style?
Leadership is treating others with kindness whilst maintaining and communicating high standards for quality, ethics, and inclusion.
I have different leadership roles at the university, and I adjust my approach accordingly. I lead the Strategic Communication program in UIT and also support University of Utah Health IT communications; I'm a UITL member whose purview includes the employee experience across the various UIT units; and I have a campus-facing role as an IT leader with tenure-track faculty experience. I also lead 102 Tower communication and emergency/crisis management. Depending on the situation, I adjust my style along a spectrum that ranges from being highly directive, to coaching, to supporting, to delegating.
Within my group, I surround myself with people who are smart and intrinsically motivated to improve things, and whose knowledge and strengths complement my own. I trust them and actively encourage them, and arrange the resources they need to make their ideas come to life. I do everything I can to prepare them for the next level in their careers, and beyond.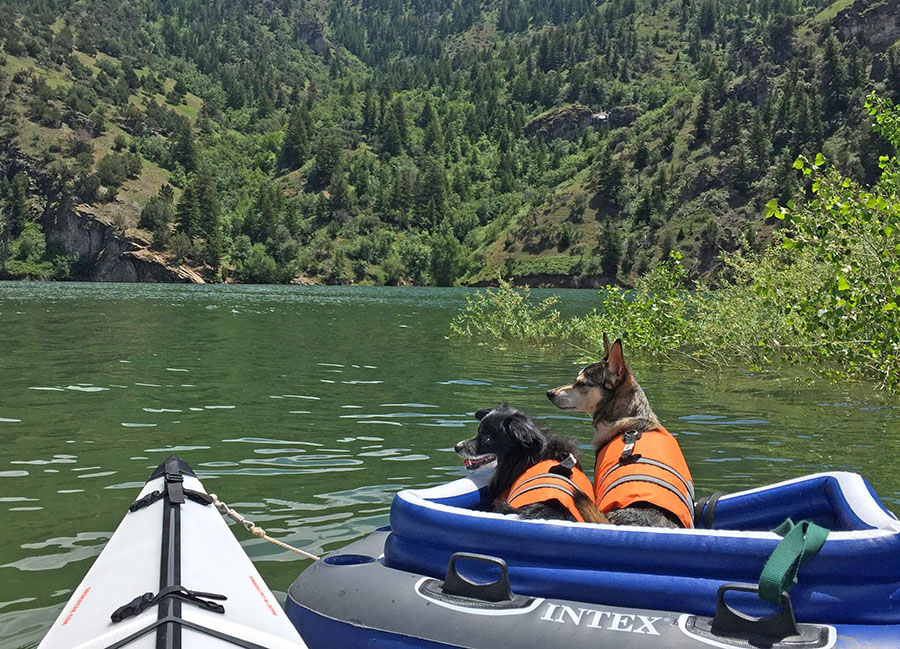 What do you enjoy most about your role at the U?
Contributing to the noblest ideals of higher education and health care on a daily basis is tremendously fulfilling. There's great satisfaction in knowing that what my IT colleagues and I accomplish, every day, enables all faculty, students, and staff to pursue their scholarly and institutional goals.
What do you find most challenging about your job?
At such a large, decentralized institution, it's a challenge to determine the best ways to make it easier for people to share information and stay informed about resources and opportunities that help us all do high-quality work.
What are some of your hobbies?
I get a kick out of kayaking, snorkeling, swimming, outrigger canoe paddling, and sailing. I was a serious competitive swimmer as a kid, and after so many years competing I realized I'd forgotton how to have fun in the water. About 10 years ago I found the fun again, and now ocean and flatwater kayaking are my favorite activities. I usually tow my two small dogs alongside in their "doggie dinghy," which is actually an inflatable cooler raft. I have an origami Oru kayak that folds up and fits in the trunk of a car, can be checked as luggage on planes, and is easy to take just about anywhere because it weighs only 26 pounds.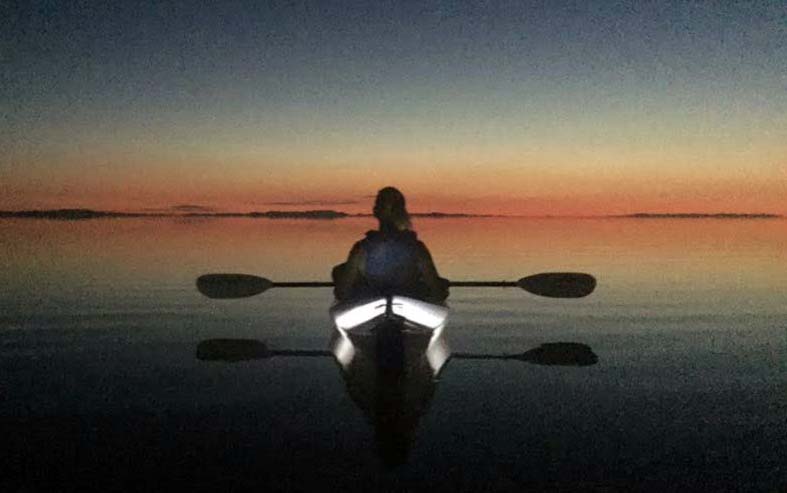 Is there a fun fact about yourself that you'd like to share?
In the 1980s my family bought a house in the coastal town of Shimoda, Shizuoka Prefecture, and began spending winters there because it was much warmer than Tokyo and Nagano Prefecture, where we had been located. Coincidentally about a decade later we learned through family research that we have a close ancestor who was a sailor in the 1850s on one of Commodore Perry's "Black Ships" that landed in Shimoda and effectively opened Japanese ports to the U.S. In addition, when the Convention of Kanagawa was signed between the two countries, Japan's first U.S. consulate was in Shimoda. Fast forward to this century: My dad was a guest of honor at the 150th anniversary Black Ship (Kurofune) Festival in 2004. It's intriguing to wonder if our ancestor walked the same beaches and other areas in Shimoda that we had over the years.
Is there anything else that you think our readers would like to know about you?
I have a lifetime subscription to 2600: The Hacker Quarterly.
---
Two recent UIT Leadership Spotlights: Paula Millington and Mike Ekstrom.
Node 4
Our monthly newsletter includes news from UIT and other campus/ University of Utah Health IT organizations, features about UIT employees, IT governance news, and various announcements and updates.
Categories