Intern Insights: Tristin Pulsipher, Network Operations Center
About this series
Intern Insights is a Node 4 series about students in UIT's student employee program. The paid internship provides University of Utah students real-world work experience to augment their degrees and often is a stepping stone to full-time positions in a relevant field.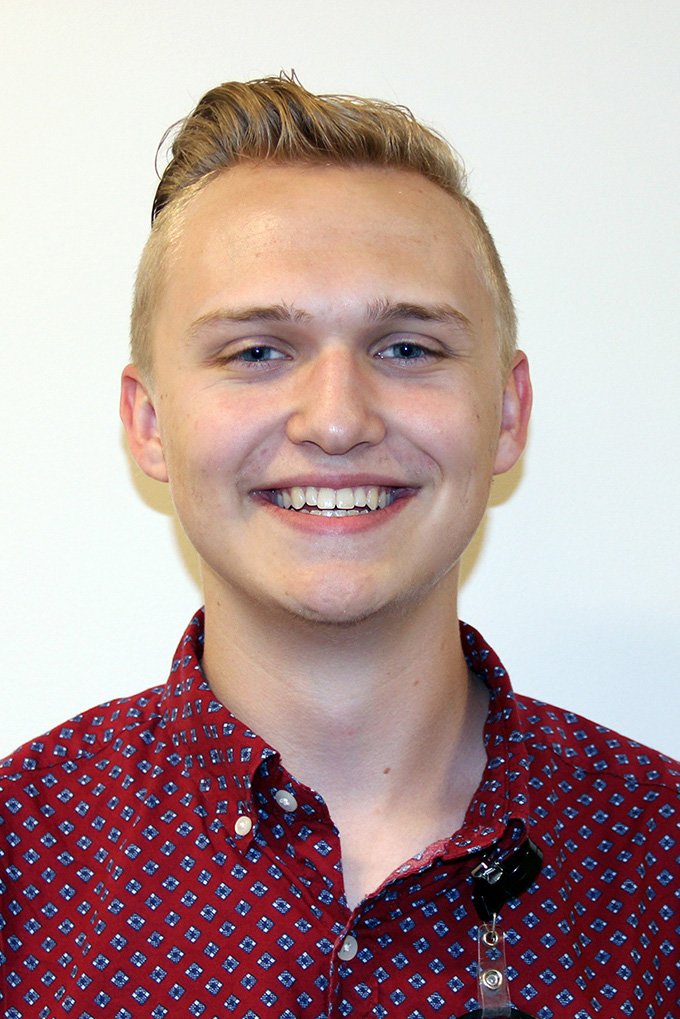 What brought you to the University of Utah?
The U has a great engineering program, and I wanted to leave my hometown of St. George and experience a new place.
How did you find out about UIT's student internship program, and what attracted you to it?
I first discovered UIT while browsing for student positions related to IT and campus. Initially, I worked as a technical assistant for UTV, where I was surrounded by the Network Services team. I knew that I needed to get involved with the Network Operations Center (NOC), so I applied for a position with the sUdo (Student University Development Opportunity) program.
What's the focus of your internship?
The focus of the internship is to answer calls, troubleshoot issues with the network and wireless access points, activate network ports, and learn about network infrastructure.
Have you had any other positions within UIT? If yes, what were they?
I worked for the UTV team for four months before I joined NOC.
What's day-to-day life like as a UIT student intern?
It can become very hectic due to network issues. When things break, things really break. But it tends to stay pretty steady for the most part throughout the semester.
What's challenging about the internship program or your position?
The wide scope of things we manage and do can become challenging. There is a lot to know and always something new to learn.
How does your major complement what you're doing in the internship program?
I am studying electrical engineering. It is within the same realm as networking and connecting electronics. Based on my exposure to other electrical engineers, it seems that the degree is accepted in many fields. Networking is troubleshooting as well as engineering. The mindset can be applied in a lot of places and fields.
How do you expect to use the experience you're getting from the internship program?
I feel like I have really started to develop strong communication and troubleshooting skills. Those are something I expect to use the rest of my life. The technical skills can be applied to a lot of technology fields, and even your home network. I have definitely learned a lot about how enterprise networks work, and it is fascinating to me.
What advice would you give other UIT student interns, or prospective applicants?
Do not be afraid to ask for help! If you don't know how to do something, try anyway with the help of other students and engineers. It is a great way to learn.
Also, you get out what you put in. If you are willing to learn and being proactive, you will always learn something new.
What's been your favorite part of being a UIT student intern?
I feel proud to help keep our large network up and running. It always makes me feel good to help users solve their problems and bring departments online. Working with the clinical spaces has been very rewarding, as well, to keep patient care great.
Node 4
Our monthly newsletter includes news from UIT and other campus/ University of Utah Health IT organizations, features about UIT employees, IT governance news, and various announcements and updates.
Categories