'The College Tour' offers an insider's look at U campus life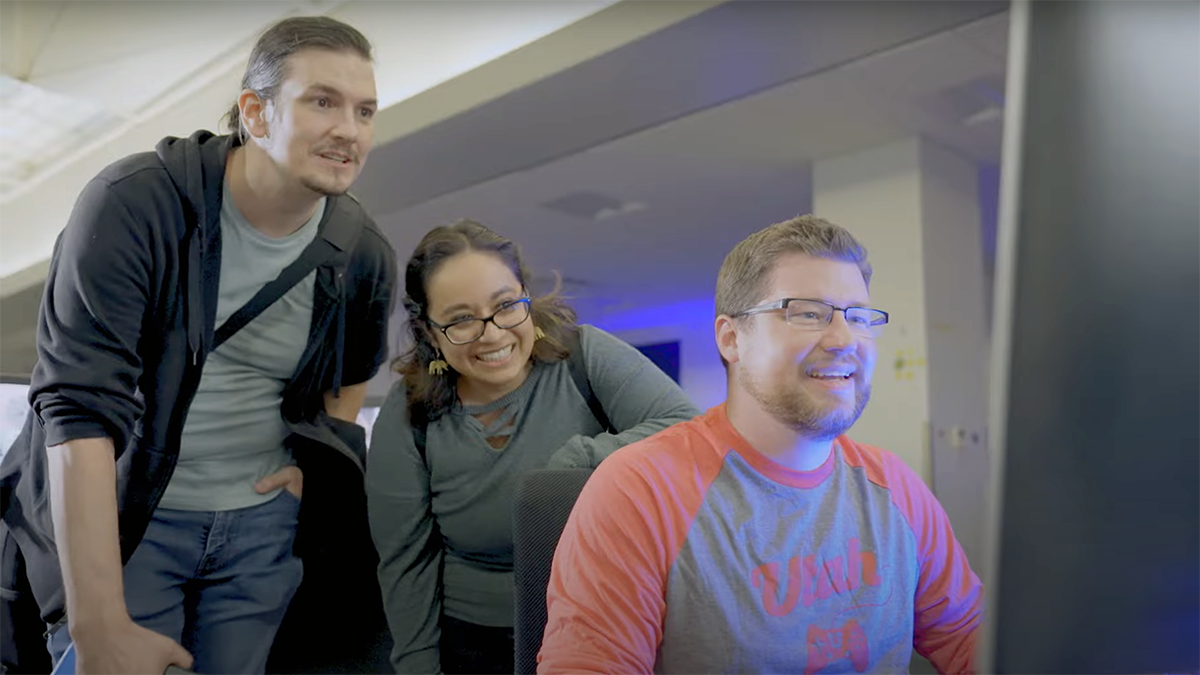 Those colorful little bricks were the building blocks behind many careers in IT.
"When I was young, I used to play with LEGOs, not so much in the traditional sense of building sets but utilizing those pieces and making protypes for board games," said Bryan Buttars, who received his bachelor's degree in Film and Media Arts from the U in 2020, with an emphasis in games and animation in the Division of Games (formerly Entertainment Arts and Engineering).
Buttars, who now works as a business data analyst in the Office of Scholarships & Financial Aid, is one of 21 University of Utah students and alumni who appeared in the season four premiere of "The College Tour," available on Amazon Prime Video, Tubi, Apple TV, and other streaming services (where to watch).
Led by Emmy-nominated host Alex Boylan, the 51-minute episode gives an insider's look at the U's campus, culture, academic programs, athletics, and research spaces from students' perspectives. The U is one of two Utah institutions of higher education to appear on the web series (Utah State University appeared in season three).
Access the complete episode below …
… or jump to an individual segment:
Entrepreneurship
The student section
Liberal arts
Exploring SLC
Game design
Performing arts
Getting involved
A balanced life
Pre-professionals
A sense of belonging
Medical innovations
Residence life
Changing your path
In the community
Women in STEM
Making things happen
Connecting with faculty
The out-of-state experience
The U's athletic tradition
American Indian students
In addition to watching the U's episode of College Tour, prospective students are also urged to book an in-person campus tour or virtual tour.
Node 4
Our monthly newsletter includes news from UIT and other campus/ University of Utah Health IT organizations, features about UIT employees, IT governance news, and various announcements and updates.
Categories