$2.7M slated for 5G-NR network testing at the U

The U.S. Department of Defense recently awarded $2.7 million for additional testing at the University of Utah's POWDER wireless testbed site, according to a press release.
POWDER is operated by the U in partnership with Rice University's RENEW team, the City of Salt Lake, and the Utah Education and Telehealth Network. POWDER is a component of the Platforms for Advanced Wireless Research (PAWR) project, which is funded by the National Science Foundation (NSF) and a consortium of 35 industry partners.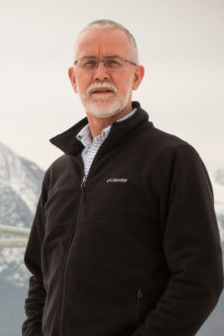 The latest allocation is designated to perform tests on a live 5G-NR network. 5G is the fifth generation of wireless technology and NR stands for new radio. 5G-NR uses two frequency ranges: 6GHz frequency bands and below, and bands in the 20 to 60GHz range. The high-band allocation is capable of supporting very high data rates and frequency reuse for dense, high-performance networking.
Dr. Kobus Van der Merwe, POWDER-RENEW's principal investigator and an associate professor for the U's School of Computing, said Zylinium Research will perform tests on the POWDER platform to determine whether radio spectrum can be shared in a granular way using its artificial intelligence engine — for example, when two mobile carriers occupy the same Citizens Broadband Radio Service (CBRS) channel. Once the software stack is built, Zylinium's AI engine will be onboarded to allot spectrum use.
"We are very pleased that the POWDER platform can be used to support this important and exciting research," Van der Merwe said.
For more on the PAWR program, visit www.advancedwireless.org.
Node 4
Our monthly newsletter includes news from UIT and other campus/ University of Utah Health IT organizations, features about UIT employees, IT governance news, and various announcements and updates.
Categories