A university-wide Zoom agreement has been signed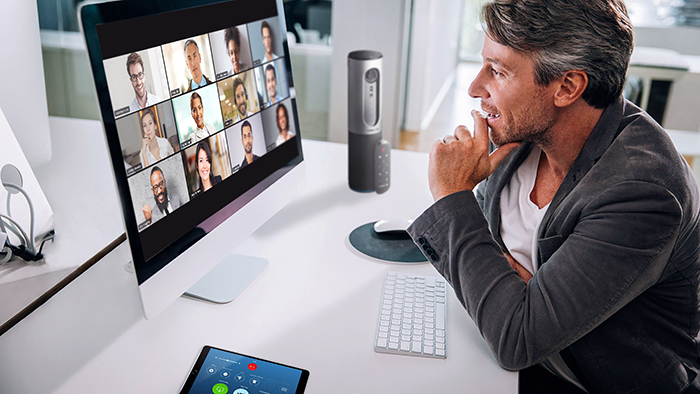 The University of Utah has signed an enterprise agreement with Zoom, a video conferencing, online meeting, chat, and collaboration tool. Zoom Licensed (Pro) accounts, which have been centrally-funded by the university, are now free for all eligible university students, faculty, and staff, and University of Utah Health employees.
Effective Wednesday, July 1, 2020, more information, including FAQs, will be available on the Office of Software Licensing website, software.utah.edu. Users who need a license prior to July 1 should follow the instructions below.
Users who have never owned a Zoom account may visit one of the following websites to self- provision a license:
When logging in via single sign-on (SSO), campus users will be auto-provisioned a standard Zoom Licensed (Pro) account; hospital users will be auto-provisioned a HIPAA-compliant Zoom Licensed (Pro) account.
Users who previously had a Zoom account not registered through the university may find that Zoom automatically signs in to the old account. Simply log out of Zoom and revisit one of the websites above. Sign in with SSO to automatically be provisioned a new Zoom Licensed (Pro) account.
Users who previously had a Zoom account provisioned by the David Eccles School of Business (and/or via the Teaching & Learning Technologies website) may need to merge their existing account with the new University of Utah account. Follow the instructions under Step 3 on this web page to merge accounts. This web page also includes Canvas integration instructions and support information.
Add-on products, such as webinars, will be available for purchase on July 1 from the OSL web store (authentication is required).
If you have questions, your local IT support staff may be able to assist, or you may contact your respective help desk: UIT Help Desk (801-581-4000, option 1) or ITS Service Desk (801-587-6000).
Node 4
Our monthly newsletter includes news from UIT and other campus/ University of Utah Health IT organizations, features about UIT employees, IT governance news, and various announcements and updates.
Categories