MathWorks is now free for U community members
Stock up on software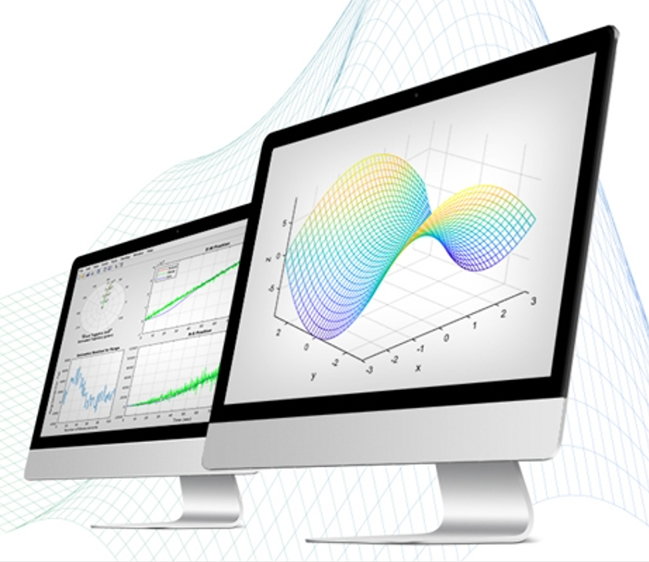 ---
OSL offers dozens of software programs for little to no cost to students, staff and faculty:
* OSL web store, authentication is required.
The University of Utah is pleased to announce that it has signed a new five-year campus-wide software agreement that makes MathWorks MATLAB Total Academic Headcount (TAH) available to eligible students, staff, and faculty at no cost starting on Thursday, October 1, 2020.
MathWorks' TAH bundle includes MATLAB, Simulink, and more than 100 companion products — up from 49 products included under previous license agreements. Available products are subject to change when the vendor adds or removes products during the five-year licensing term.
MATLAB is a matrix-based programming environment that allows users to analyze data, develop algorithms, and visualize computational mathematics with models and applications. Simulink is a simulation platform where users can implement model‑based designs before moving to hardware — without the need to write programming code.
The new agreement was made possible by CARES Act funding for educational entities, which, among other things, supports remote learning.
Office of Software Licensing (OSL) Vendor Manager Bill Lutz hopes it gives more members of the U community experience with MathWorks software. According to university data, the number of student license purchases increased from approximately 500 in 2016 when the U signed its first agreement with MathWorks, to 930 in 2017, 1,178 in 2018, 1,516 in 2019, and 1,580 for the term that just ended on August 31, 2020.
"With this new license agreement, all University of Utah students have unlimited access to all of the MathWorks products for free. I sincerely believe this provides an exceptional educational opportunity for all of our students," Lutz said.
Anyone with an existing MathWorks license has been auto-provisioned a new account, which they can access via single sign-on (SSO) through a new MathWorks software portal, which includes a list of currently available products. Existing MathWorks customers who have already purchased licenses for the 09/01/2020 through 08/31/2021 licensing term will receive an email from the Office of Software Licensing about receiving a prorated refund.
To create a new account, follow the steps listed below:
Single-user licenses
Note: Please review information on updating campus-wide licenses for the 2021-2022 licensing term.
Concurrent-use licenses
Individual users or departments that require concurrent-use licenses — designed for shared-use workstations with continuous access to the university network, such as computer labs — should complete this survey. OSL will generate a license file based on the information provided, which will be emailed to the responsible party identified in the survey.
The university has five concurrent-use license options:
Additional resources
For details on the MathWorks license after the go-live date, including FAQs, please visit this OSL web page.
If you have any questions about which license to choose, or the agreement in general, please contact OSL at software@utah.edu.
Node 4
Our monthly newsletter includes news from UIT and other campus/ University of Utah Health IT organizations, features about UIT employees, IT governance news, and various announcements and updates.
Categories