IAM's Vaibhav Narula wins
Staff Excellence Award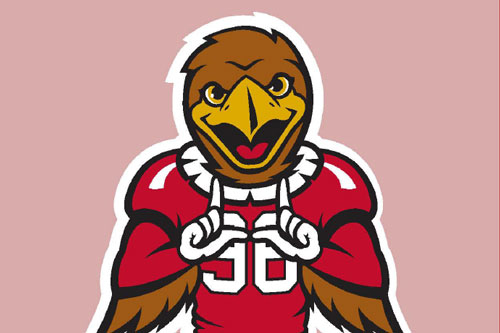 In Hindi, Vaibhav has several meanings. Chris Stucker, associate director of the Identity & Access Management (IAM) team, highlighted a few that apply to IAM Senior Architect Vaibhav Narula — "superhuman," "mighty," and "possessing great powers."
"Normally, a name is just a name, but in this case, Vaibhav's name describes him perfectly. Vaibhav always works this way — he is a problem-solving machine," Stucker wrote in a nomination letter for the 2020 Academics and Student Affairs District Staff Excellence Award, which Narula received along with 23 other deserving U staff members.
The annual award recognizes superior performance related to the University of Utah's four major strategic goals. Due to social distancing guidelines, the award ceremony has been moved to the spring 2021 semester, however, recipients were recently honored as part of the U's Employee Appreciation Week. In addition, Narula is now a nominee for one of eight Presidential Staff Excellence awards.
"If you have used Zoom for a university event or had a video visit to a health care provider, it was thanks in large part to Vaibhav."
Leadership from UIT and the University of Utah Health submitted nomination letters for Narula.
Stucker said Narula, who "has not taken a single day off, including weekends and many all-night sessions" since March, created not only a "cleaner, faster, easier, and more secure process" for UofU Health employee onboarding, but his tireless efforts were vital to the success of significant security upgrades at the university.
Mike Ekstrom, director of Communications Infrastructure in the Chief Technology Officer (CTO) organization, lauded the role Narula played to better protect the data and privacy of patients, students, faculty, staff, and visitors.
"This was a team effort, no doubt, but as these critical changes were rolled out ... it was a common theme from all team members that Vaibhav would have earned an MVP award if this was a sports event," Ekstrom said.
Chief Information Security Officer Corey Roach said the U wouldn't have been able to "facilitate the explosion of online services ... employees working from home, professors teaching online, students going online to learn, video health visits, virtually everything we do" during the pandemic — without Narula's contributions.
"If you have used Zoom for a university event or had a video visit to a health care provider, it was thanks in large part to Vaibhav. If you or a family member have taken a remote class, if you've benefitted from the relative simplicity of being able to sign on once to access multiple university systems, [or] if you've worked remotely and things worked, Vaibhav played a key role," Roach wrote in his nomination letter.
Phil Kimball, associate director of Information Technology Services at UofU Health also lauded Narula's support of Information Technology Infrastructure Library (ITIL) framework that manages events that involve degraded IT services or performance, and emphasizes continual improvement in delivering IT services.
"Vaibhav is always present on the [Incident Response Team (IRT)], and brings solutions to the table quickly. ... He is always willing to share his ideas and solutions across team boundaries in an effort to restore service, " Kimball wrote in his nomination letter. "... His technical skill set is amazing and his creativity in problem-solving is remarkable."
Node 4
Our monthly newsletter includes news from UIT and other campus/ University of Utah Health IT organizations, features about UIT employees, IT governance news, and various announcements and updates.
Categories