Congratulations to the Kevin Taylor award nominees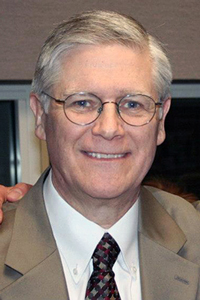 Please join us in congratulating the UIT employees who were nominated for the 2021-22 Kevin Taylor Memorial Service Award, established in 2014 to recognize superior service and ongoing contributions to the university.
Matt Edgren, University Support Services (USS)
Corey Hayes, Chief Technology Officer (CTO) organization
Matt Munro, CTO organization
Lisa Osborne, CTO organization
Paul Richardson, USS
Michael Tyler, CTO organization
The annual award, now in its seventh year, is given to the UIT staff member who best demonstrates the tremendous collaborative spirit and intrinsic service orientation of Kevin Taylor (1950-2014), beloved UIT colleague and longtime leader in the University of Utah community. You can read more about Kevin's legacy on his memorial webpage.
The winner, to be announced at an upcoming UIT All-Hands Meeting, will receive a $500 honorarium and a plaque.
Node 4
Our monthly newsletter includes news from UIT and other campus/ University of Utah Health IT organizations, features about UIT employees, IT governance news, and various announcements and updates.
Categories