Semester start recap: IT preparations reap rewards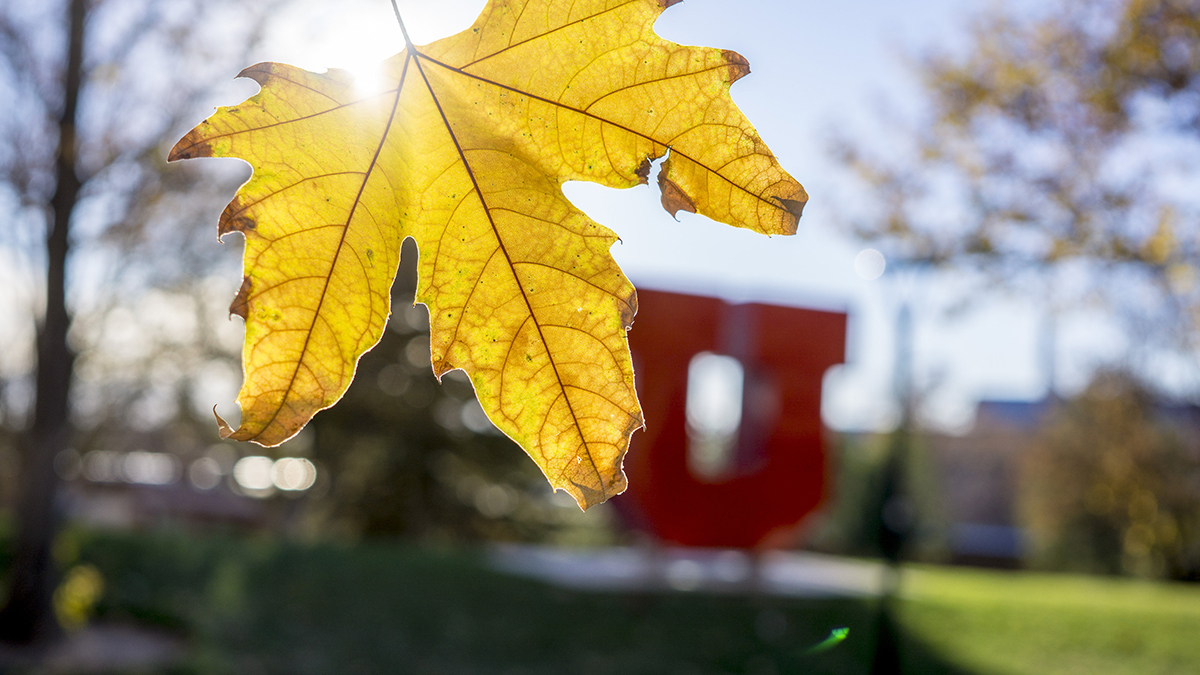 Get notified
The following notification tools inform the U community about activity in the IT environment, including:
In the weeks leading up to the new term at the University of Utah, as UIT teams worked to improve IT services, UIT's start-of-semester planning team also ramped up its online meetings to prepare for the influx of students, faculty, and staff returning to campus. Their due diligence again paid off as the U community entered fall semester without incident.
Team lead Monty Kaufusi owed the success to regular check-ins, continuous system monitoring and testing, and other behind-the-scenes activities designed to alleviate risks to the U's IT environment.
"A lot of hard work and heart goes into each semester we have here at the U," said Kaufusi, manager of Service Monitoring in the Chief Technology Officer organization. "Within UIT are countless moving parts all managed by brilliant individuals. For us to deliver IT services that meet the needs of campus, as the adage goes, 'it takes a village.'"
As fall semester continues to unfold, UIT has an eye to the recent past and the future. A series of significant IT infrastructure projects set into motion over the past two semesters are scheduled to conclude before the current term ends. These initiatives will modernize communication technologies at the university and better meet the needs of those working, learning, and teaching remotely.
Here's a recap of three impactful changes underway and on the horizon.
UMail migration to Microsoft Exchange Online
UIT is in the process of migrating UMail accounts of all U of U and University of Utah Health faculty and staff from Microsoft Exchange Server (hosted on campus) to Microsoft Exchange Online (hosted online by Microsoft infrastructure). The campus phase of the migration has mostly wrapped up, and the U of U Health phase will start in September and conclude in October.
Skype for Business upgrade to Microsoft Teams
University students, faculty, staff, and affiliates and U of U Health employees have been prompted to use and familiarize themselves with Microsoft Teams ahead of a migration from Skype for Business expected to last from October to December. Please note that Microsoft is hosting free second-level Teams training sessions in September.
Though UIT will retire Skype for Business, a decision necessitated by Microsoft's plans to end support for the application, the organization will work with departments to move dependent voice services and conference rooms from Skype to Teams.
VPN consolidation
UIT is also retiring the Cisco AnyConnect virtual private network (VPN) client as part of a broader effort to consolidate U of U- and U of U Health-provided VPNs. VPNs provide off-campus users with a secure connection to the university network. The initiative will provide a central, high-performance Palo Alto GlobalProtect VPN solution that's more secure and easier to manage, and provides a consistent Central Authentication Services (CAS) login experience. The Palo Alto client will be capable of greater throughput, feature an Active Directory-based firewall policy, and cost less to update and maintain than existing VPNs.
---
What
'

s new


In case you missed them, here are some other improvements made ahead of fall semester.
New app, services, and free software
Wi-Fi improvements

Security policy updates
Certain sections of Policy 4-004: Information Security Policy look a little different now, thanks to updates and additions requested by the Information Security Office (ISO) and approved by the Academic Senate.
---
Standard pre-semester efforts
The following standard precautions are taken ahead of every semester.
Load tests, the process of placing demand on an IT system to measure its response under normal and peak load conditions, were conducted on PeopleSoft and other critical systems such as Campus Information Services (CIS). Load tests are a barometer to how reliably IT systems and applications perform with a large number of concurrent users. Jason Moeller, associate director of USS Engineering, said PeopleSoft Campus Solutions use peaked on August 23 from 9:00 a.m. – 10:00 a.m. when 6,653 users were logged in.

Other first day stats recorded from 8:00 a.m. – 2:30 p.m.:


~400 visits to the new GIS map integration with the MyClasses app
236 password resets
64,037 total Duo two-factor authentication logins
27,914 unique logins

Additional investments in system monitoring are ongoing.
As the new term began, technical and support staff used a dedicated Teams channel to quickly resolve any service issues.
UIT adjusted Campus Help Desk and infrastructures teams' staffing levels to address an increase in user activity.
Because campus and clinical outages often result from a change to an IT environment, moratoriums on major and minor IT changes are established throughout the year. The start of semester moratorium for fall extends from August 15 to 27.
A monitoring and response team was established to expedite the resolution of any IT incidents. In the event of a sudden spike in user activity, the team stood by to investigate.
UIT's Strategic Communication team emailed various project-related public announcements to UIT news service subscribers, including start of semester messages for members of UIT and IT staff on campus. Initiatives with significant impacts to the U community were cross-posted in UIT's online newsletter Node 4, @theU, Pulse, Researcher's Corner, and other communication channels.
Node 4
Our monthly newsletter includes news from UIT and other campus/ University of Utah Health IT organizations, features about UIT employees, IT governance news, and various announcements and updates.
Categories