ISO email will ask users to practice using Phish Alert button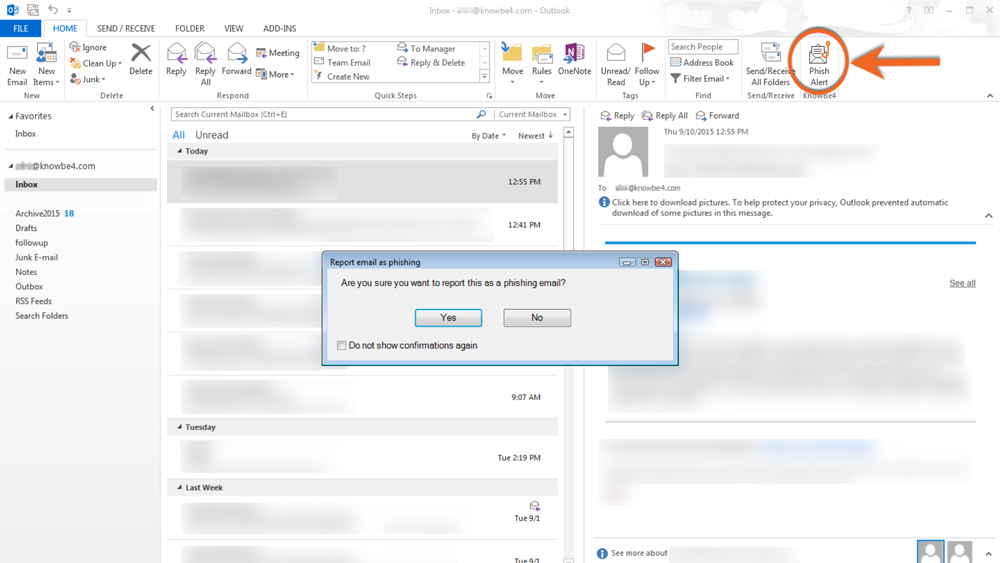 On Monday, January 30, 2023, University of Utah students, faculty, and staff and University of Utah Health personnel will receive an email from the U's Information Security Office (do-not-reply@iso.utah.edu) about using the Phish Alert button to report suspicious messages. The email, which is legitimate, asks users to "report" the message using the button as practice.
The Phish Alert button is the simplest and fastest way to report suspicious emails. It's available in desktop, mobile, and web Outlook clients for UMail. For more information about the button and phishing, please visit this IT Knowledge Base article.
Thank you for helping us to keep the U safe and secure.
Node 4
Our monthly newsletter includes news from UIT and other campus/ University of Utah Health IT organizations, features about UIT employees, IT governance news, and various announcements and updates.
Categories