Explainer: Change Management Rule (4-004E)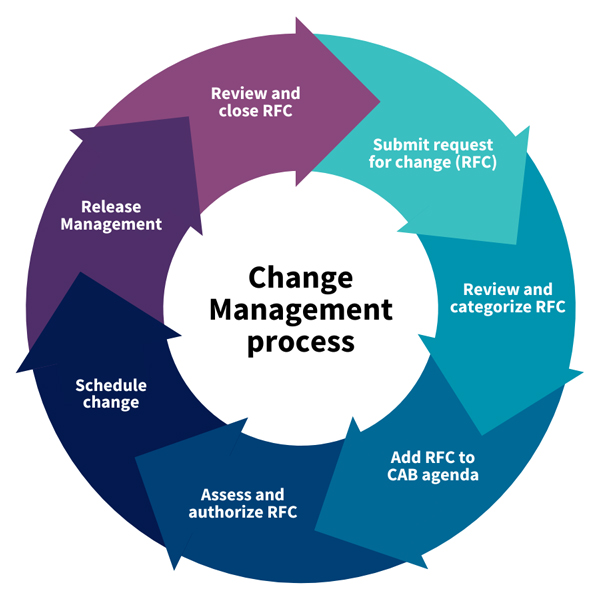 The University of Utah's Change Management Rule (4-004E) supports the Information Security Policy (4-004). The U's IT security policy, rules, and guidelines aim to protect the university's IT resources, systems, and data, including that of students, patients, faculty, staff, guests, vendors, and more.
What does it say?
Rule 4-004E states IT technicians must test, document, and approve any changes to the U's IT systems and resources before implementing them. The rule details the steps required to implement a change and document the outcome. It also specifies requirements to reduce the risk of unauthorized changes to university IT systems and resources.
Why should I care?
The Change Management Rule helps to ensure the availability, confidentiality, and integrity of the U's IT systems and resources, as well as proper communication with stakeholders and users. Simply, it ensures that all relevant parties know about the change and that the U's IT systems and resources work properly after the change. It also makes it easier to prevent unsuccessful changes and implement similar changes in the future.
Who does it apply to?
The rule applies to all staff in an IT-related role.
Up next in the February Node 4 newsletter — Physical and Facility Security Rule (4-004F)
Node 4
Our monthly newsletter includes news from UIT and other campus/ University of Utah Health IT organizations, features about UIT employees, IT governance news, and various announcements and updates.
Categories