David Young's game collection preserves classic arcade vibe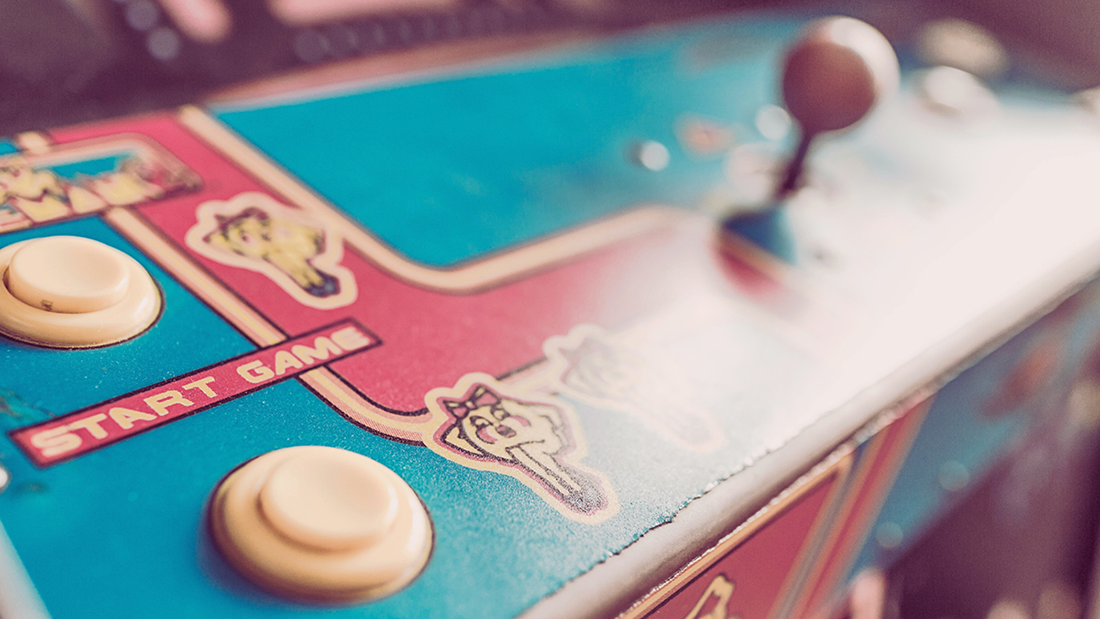 "

I basically collect anything that takes a quarter

."

–

David Young, UIT Downtown Data Center
Surveying his sprawling collection of full-size pinball and classic arcade games, David Young, manager of the U's Downtown Data Center warehouse, says, "life is short — why not make it fun?"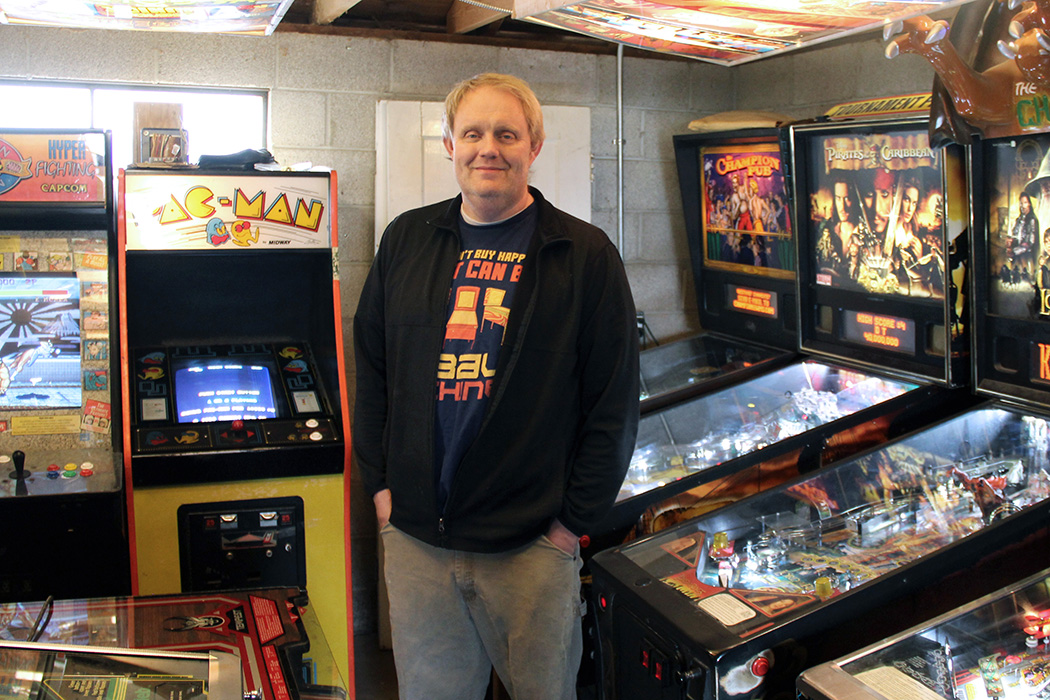 Young's garage is a den of digital noise. The constant gale of boings, booms, thwacks, and zaps is, after all, part of what made arcades so memorable. Kids of the late '70s and early '80s likely can recall the anticipatory thrill of a pocket full of quarters, glow of the cathode ray screen, clack of the buttons, and glory of typing your initials into the high scorer board.
Young's 100-machine collection, a 30-year passion project, is dispersed throughout his garage, basement, and family members' homes. He has all the era's top games — "anything that takes a quarter" — from PAC-MAN, Frogger, Tron, Jungle King, and Crystal Castles to rarer titles like Time Traveler and Holosseum, 3D LaserDisc games from SEGA that use mirrors and a refractive lens to create a hologram-like effect. Fun fact: Time Traveler, which utilizes real actors, was designed by Rick Dyer, who co-created 1983's iconic Dragon's Lair with animator Don Bluth.
The SEGA games are extremely rare, Young said, because their parts are hard to find.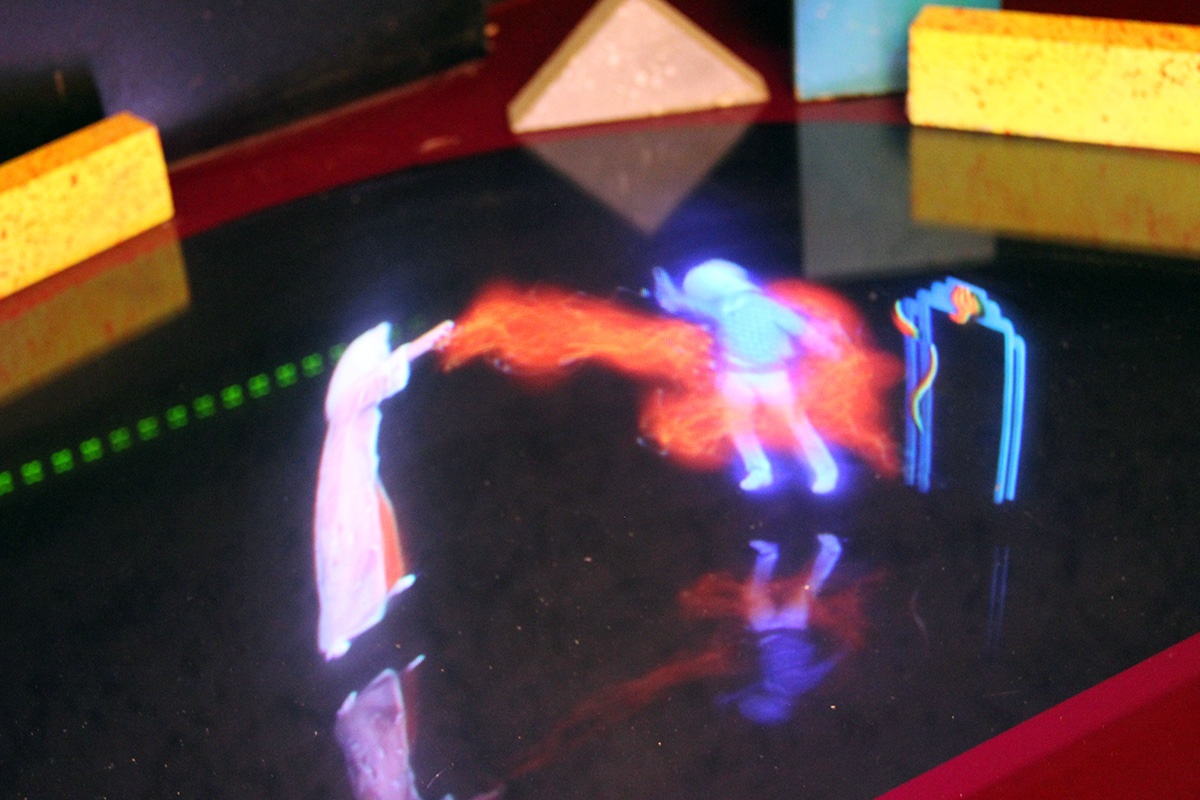 "You won't see these in arcades …" he said. "I suspect you're never going to see another one."
Young's collection also includes Tapper, one of only 100 versions of the 1983 beer-slinging game that features colored side panel art. There's also Texas Instruments' Speak & Math from 1980, a favorite with his kids, memorable for math-based games like "Number Stumper" that stimulate logical thinking. Another piece of gaming history that Young owns is Computer Space Ball, a less successful version of Pong and spinoff of 1972's Computer Space that's one of the earliest examples of a coin-operated arcade machine. Computer Space even has a local tie-in. It was co-created by "father of electronic gaming" and University of Utah alumnus Nolan Bushnell who helped launch Atari.
Young, who finds and repairs the machines himself, is a tinkerer by nature. He comes by it honestly. As a child, he'd often observe his grandfather repair the big diesel engines of trains operating on the Denver & Rio Grande Western Railroad.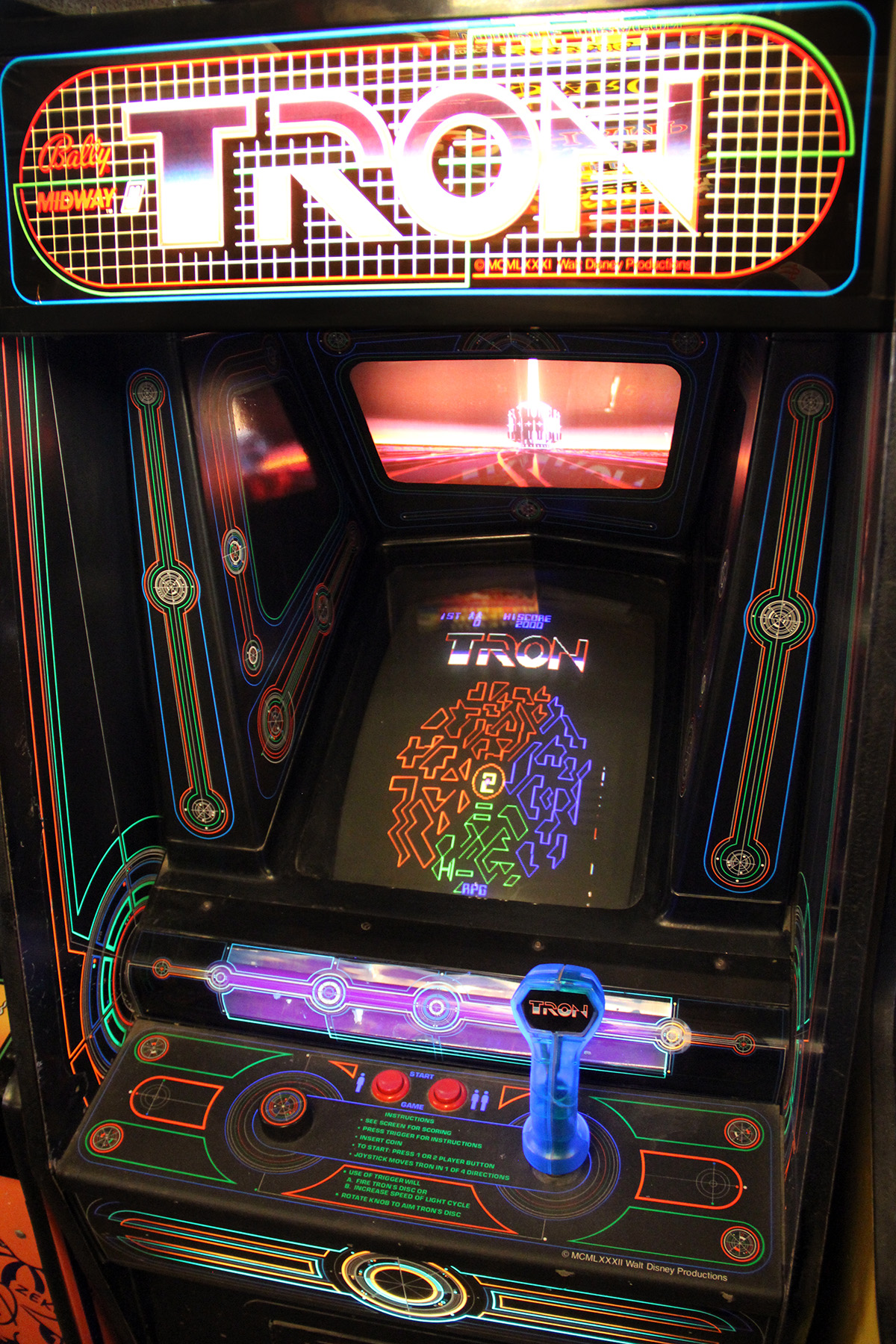 "Cars, engines, model trains, games — anything electronic or mechanical I pretty much restore," Young said.
When it comes to arcade game restoration, he's completely self-taught. Young learns as he goes, consulting online message boards and video tutorials, reading books from the library, and hosting repair work sessions with other local collectors.
"I've spent more on parts than actual game cabinets, but that's totally fine. You do it for the love of it, you don't do it for anything else," he said.
As a collector, he's happy to completely rebuild a monitor chassis and repair a computer board, but he leaves the outside cabinets untouched because he "likes the originality" of the nicks and scratches. "That's what made the year," he said, "gives it character."
While "most of the newer games are just driving, shooting, and fighting," he describes early arcade games as "easy to learn but hard to master."
Take Q*bert, which Young has won numerous area tournaments playing. The version in his home was purchased from the 49th Street Galleria in Murray, which was constructed in 1983 and later rebranded as the Utah Fun Dome (today it houses a nondenominational church). The one he possesses is probably the same machine he played as a child.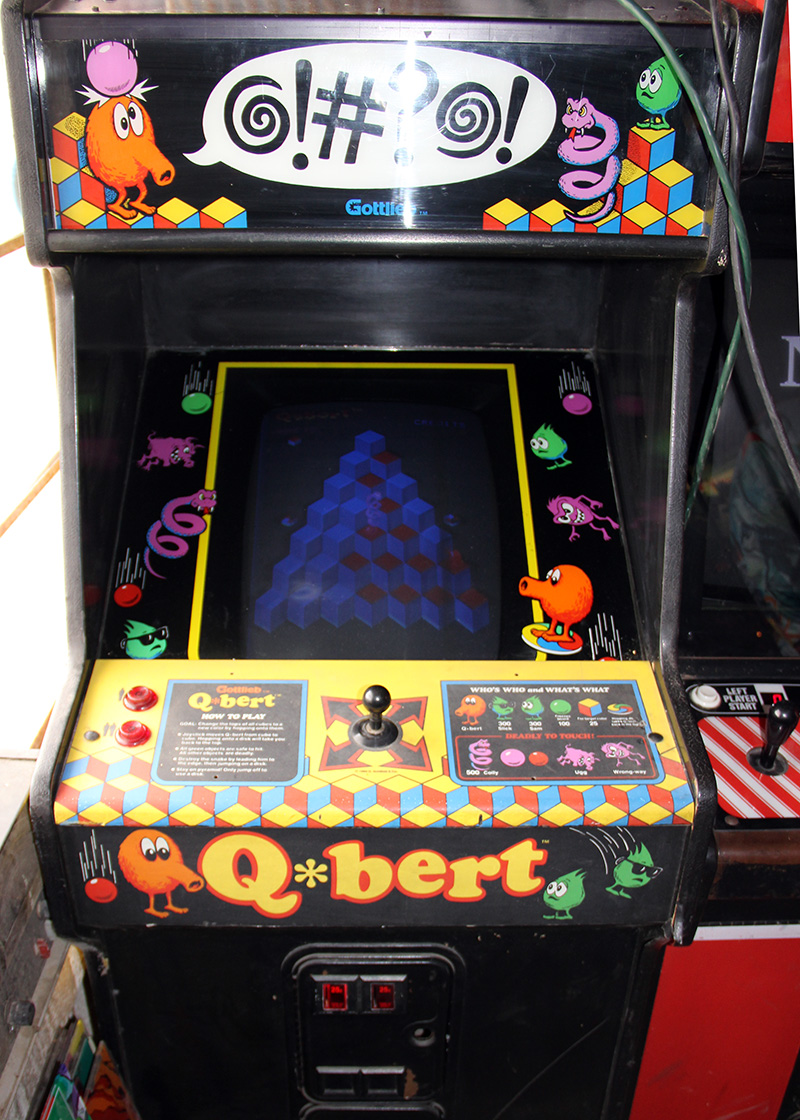 Young said the game "is a lot harder than it looks." For the uninitiated, Q*bert is a curious orange fellow with no arms, a long snout, and stumpy legs who hops around a floating pyramid of cubes while trying to avoid cascading red balls and pogoing snakes. Each square Q*bert lands on changes color. Change all 28 squares (and dispatch some enemies) and you're sent to the next level. This goes on, with increasing difficulty, for 40 rounds.
"I used to be able to play for hours and hours," he said. "It's deceptively challenging."
Young said the trajectory of the niche home arcade market isn't all that different from that of brick-and-mortar arcades — they've both benefited from the growing popularity of retro gaming. In 2013, The Verge published a history of the American arcade, which, while comprehensive, was probably too hasty in predicting its demise. The advent of home consoles wasn't a "game over" moment for arcades, which have experienced a bit of a resurgence. Dozens still operate in Utah — from classics like Flynn's Retrocade in Ogden to boozy bar arcades like Quarters in Salt Lake City.
Most if not all of these enterprises, Young said, do a brisk business.
"Nickel Manias are incredibly successful. I know all the owners of the Nickelcades, and they do really, really well," he said. "They're extremely popular with kids and families, though sadly, the arcade games seem less popular than the claw and prize machines."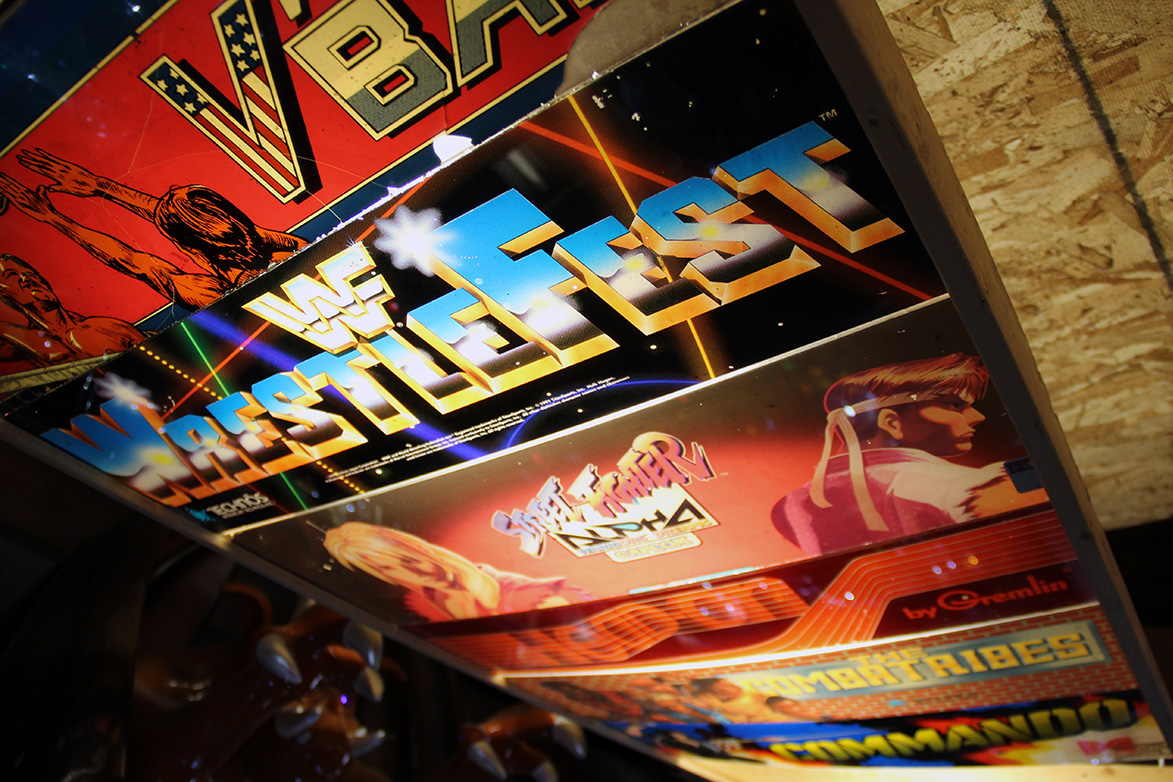 For Young, the joy of collecting is derived mostly from passing the fun he had growing up to a new generation. Because all the games in his collection are on "free play" mode (no quarters required), on weekends, neighborhood kids randomly stop by and ask to play. Young happily obliges. Each fall, he also hosts a Halloween potluck for friends and family, complete with cotton candy, hot dogs, popcorn, and nachos served from concession machines that he obtained from Salt Lake City's long-shuttered Villa Theatre.
Ultimately, the ability to repair and upkeep game cabinets translates into a preservation of arcade culture.
"I mean, you never know, maybe one day my kids will continue the tradition," he said.
Node 4
Our monthly newsletter includes news from UIT and other campus/ University of Utah Health IT organizations, features about UIT employees, IT governance news, and various announcements and updates.
Categories