UIT Leadership Spotlight: Clay Postma, director, UIT Partner Relations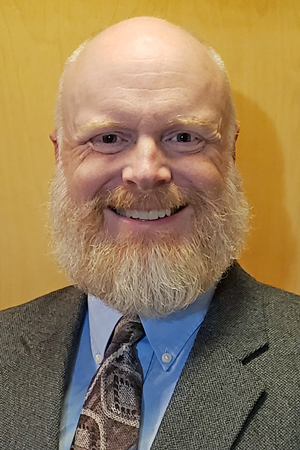 Where are you from originally?
Cache Valley, Utah
What post-secondary degree(s) do you have, in what subjects, and from which school(s)?
I received a Bachelor of Arts in Spanish and a BA in marketing from Utah State University, and a Master of Business Administration from Strayer University.
What led you to the University of Utah?
After living several years on the East Coast, my wife and I decided it was time to move home to be closer to family. I had always dreamed of working in higher ed as I loved my campus experience at USU. I saw an opening for a process analyst position at the U with the Strategic Planning and Process Team and applied. After multiple interviews and a long drive across the country to interview in person, I accepted an offer and moved the family back to Utah shortly after.
Can you describe the path you took to IT leadership?
I went from business analyst at a call center for a major internet provider to best practices project manager in the defense industry to the team lead of a solutions engineering process group at a consulting company in northern Virginia. From there, it was out to the U, where I worked as a process analyst before quickly transitioning to a product manager and project manager. I then became a technical program manager for Amazon Interactive Video Services but came back to the university as director for UIT Partner Relationships. A long and winding road.
How would you describe your leadership style and/or philosophy?
Servant leadership. The term was coined by management expert Robert K. Greenleaf in an essay, "The Servant as Leader," published in 1970. According to TechTarget, "Servant leadership is a leadership philosophy built on the belief that the most effective leaders strive to serve others, rather than accrue power or take control."
What do you enjoy most about your role at the U?
Helping people find solutions to their challenges.
What do you find most challenging about your job?
Helping people find solutions to their challenges. 🙂
What are some of your hobbies?
Backpacking, reading, and fixing old tractors and farm equipment.
Is there a fun fact about yourself that you'd like to share?
When I was attending Utah State University, I bought a can of soda from the vending machine and was then stopped by a couple of men in suits who asked me to pull the sticker off the side of the can. I won a "Spring Break in Florida" giveaway by the soda company. Being a poor college student, I took the cash payout instead. What can I say? I had bills to pay.
Is there anything else that you think our readers would like to know about you?
In my spare time, I help run the farm that my family has owned for generations.
Node 4
Our monthly newsletter includes news from UIT and other campus/ University of Utah Health IT organizations, features about UIT employees, IT governance news, and various announcements and updates.
Categories