IT governance's role in the U's managed print solution
Note: This is the first in a series of articles about the work to identify and implement a managed print solution at the University of Utah.
---
Years in the making, the transition to a more centralized print service at the University of Utah wouldn't have been possible without input and guidance from the U's IT governance committees.
Strategic Information Technology Committee (SITC) members first heard from the Teaching and Learning Portfolio (TLP) about student use and demand for a low-cost, unified print service at a governance meeting, and Architecture and New Technology Committee (ANTC) members played a critical role in guiding Managed Print Services (MPS) in finding and implementing a solution.
Here's a brief history of how IT governance played a role in the search for and deployment of a campus-wide managed print solution.
In late 2016, the TLP conducted a survey among undergraduate and graduate students, asking about their experience with technology on campus. Although the primary purpose was to support TLP in making Learning Spaces funding decisions, the survey also provided a student perspective about the IT services and resources they used and valued, and their IT needs and desires.
For example, 53% of undergraduate and master's students who responded said they used print services at least once a month, with 57% noting that they use computer labs to print materials. They also indicated a concern about the cost of printing and a desire for limited free printing.
Based on survey results (authentication required), TLP representatives presented recommendations to the SITC in early 2017, outlining easy and common print services as a potential priority for the university, with the possibility of providing a set number of free printed pages.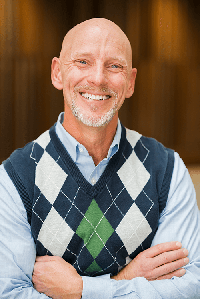 "Common printing was ranked very high," said Mark Beekhuizen, IT director for the S.J. Quinney College of Law and chair of the ANTC. "… We were directed to … find a way to improve the student experience, especially with regards to printing, because a lot of labs around campus were being used in a similar way. It was easier to print out of a lab than to find some other way to print a job."
In mid-2018, Auxiliary Services began a request for proposal (RFP) process for a managed print solution. Xerox was selected, and Dan Archer, Eric Goodrich, and Beth Garcia in Copier Fleet Services, were asked to execute the contract. A couple of months later, however, it became clear that Xerox would not be able to meet the contractual obligations it had stated in the RFP process, Archer said.
"It was going to cost us an arm and a leg to go down the Xerox path, because it didn't have a software solution," recalled Beekhuizen, who was part of the RFP committee. "Once we sat down and talked about what constituted managed print, [we determined that] it was a software solution that can control how we print. It wasn't necessarily a printer, manufacturer, or service that takes care of the printers. That's not managed print. Managed print is a software solution that would inform the whole printing environment."
After retracting the contract, Copier Fleet Services rebranded itself as Managed Print Services (MPS), with a goal to help unify campus-wide print services and address cost, vendor, inventory, waste, security, and other issues resulting from decentralized management.
In August 2018, Archer, director for University Campus Store, and Goodrich, manager for MPS, approached the ANTC for help with another bid process. They outlined the managed print initiative and its goals, what they learned from the failed RFP, and a new timeline for the project. They also requested that the ANTC help form a subcommittee of IT professionals to advise on a solution, said Goodrich.
"We needed IT professionals who were seeing and experiencing the pain points of departmental printing to provide input in order to implement a successful enterprise solution," he said, noting that Copier Fleet Services previously relied only on its own staff to spearhead the initiative.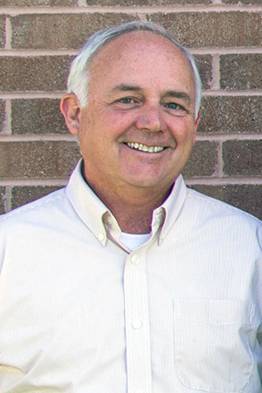 ANTC members voted to form the Managed Print Services Advisory Committee, for which the ANTC and MPS determined membership. They appointed Archer, Beekhuizen, Goodrich, and UIT's Earl Lewis, who became the initiative's project manager, as well as a cross-section of IT professionals from the campus and hospital.
After several meetings and a lot of business discovery, subcommittee members felt a new bid process was unnecessary (authentication required) because of other RFPs that could influence MPS, existing investments in MPS software, and the ability to satisfy immediate student needs.
"It became apparent that we didn't have a full set of requirements, and that we already had a platform up and running," said Lewis, who works for UIT's Project Management Office. "And what it came down to eventually is that we didn't really need to do an RFP, what we really needed to do is improve what we had."
Copier Fleet Services, Goodrich said, had spent a lot of money in previous years on Canon uniFLOW, a software platform that includes secure printing, accounting and reporting, and job routing.
"With little to no direction from campus IT folks, however, the system just hadn't lived up to its potential," Goodrich said.
UniFLOW, which several organizations used at the time, received varied feedback from subcommittee members — from good results in the College of Law to mixed results elsewhere.
"They saw some areas for improvement. So [the MPS Advisory Committee] decided to work with what the university already had and build it up to be a more robust platform," Lewis said.
Under the existing enterprise license, the university could add an unlimited number of machines to uniFLOW without per machine costs — a valuable component in the MPS Advisory Committee's discussions. At the time, however, uniFLOW hadn't been fully realized as a managed print solution because individual department firewalls limited activity to uniFLOW servers. The subcommittee came up with plans and processes to create a printer-specific virtual local area network (VLAN) that would allow MPS to add machines to various buildings without using the department or building network.
In November 2018, the MPS Advisory Committee provided its findings to the ANTC, explaining that uniFLOW appeared to be the software most capable of meeting the project requirements, producing cost savings, and leveraging existing state and National Association of State Procurement Officials (NASPO) contracts. The subcommittee said it had decided to invest in uniFLOW until the platform could no longer satisfy the MPS requirements, a move that the ANTC approved.
MPS immediately began working with vendors, campus IT partners, and UIT teams — including Network Services and Identity & Access Management — to update and build the platform. Throughout 2019, MPS focused on improving "infrastructure development, student copy services, website development, existing procurement alliances, marketing, sales and equipment acquisitions," according to an MPS executive summary of fiscal year 2018-19 (authentication required).
Although the need for ANTC and MPS Advisory Committee input has somewhat diminished since then, Beekhuizen anticipates continued support from IT governance.
"That people are still buying printers at a departmental level and putting them in on campus shows me that we haven't succeeded yet — that we don't have a [managed print solution]," he said. "That there are still inconsistencies in how students print or how they access printing shows me that we haven't achieved that yet."
Goodrich agreed, but noted that MPS has made steady progress. Even though there is no mandate to consult with or go through MPS, he said more departments are now reaching out to his team when they buy machines.
"We have been able to provide them with information that has helped guide their hardware purchase, even if the device will not be managed by MPS," he said. "We are always looking to steer departments to a right-sized machine, and one that would easily convert in to a campus-wide managed print solution if they decide to go that route in the future."
With the help of key stakeholders, MPS continues to adjust the solution, Goodrich said.
Goodrich credited MPS Advisory Committee members for the initial success of the implementation, noting that they championed "the solution as being one that can and would work for campus."
Benefits of IT governance
The benefits and features of the governance process, according to the MPS Advisory Committee charter:
Gain visibility into entire printing environment

Establish rules to help users make smarter printing decisions

Right-sizing devices throughout the printing environment

Eliminate non-secure printing (stand-alone devices, etc.)

Manage waste with secure print release

Manage unnecessary printing (stop unnecessary color, single-sided, or printing altogether)

Mobile printing through printing on the go

Bill back or complete financial accountability

End user print from any campus device

Node 4
Our monthly newsletter includes news from UIT and other campus/ University of Utah Health IT organizations, features about UIT employees, IT governance news, and various announcements and updates.
Categories