UIT's
Vaibhav

Narula wins

2020 U Staff Excellence Award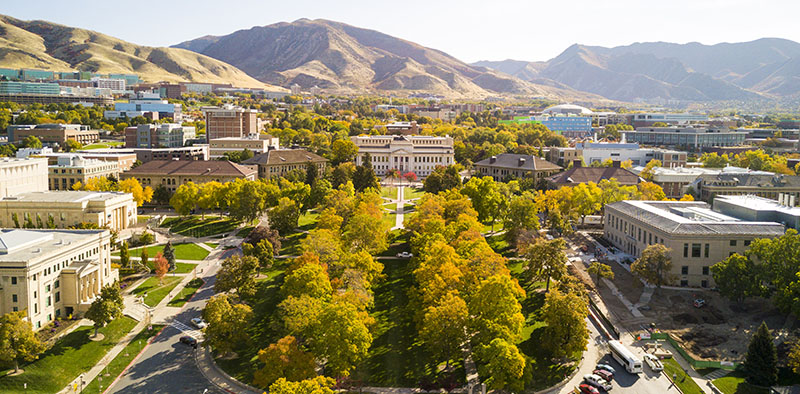 UIT's Vaibhav Narula is one of only eight University of Utah employees selected to receive the 2020 University Staff Excellence Award and $3,750 honorarium.
Narula, senior architect for the Information Security Office's Identity & Access Management (IAM) team, became eligible for the prestigious award after being chosen as one of 23 recipients for the 2020 Academics and Student Affairs District Staff Excellence Award.
"To be selected is a very high honor, and a sign that your commitment and contributions are truly valued by your colleagues," Chief Human Resources Officer Jeff Herring wrote in Narula's letter announcing the award. "… Please accept my thanks, and that of the university administration, for your excellent service!"
The award program was established in 1992 to recognize superior service and ongoing contributions by full-time employees who exemplify the U's four strategic goals. A celebratory event will be held at a date to be determined in spring 2021.
IAM Associate Director Chris Stucker said it's difficult to envision a better example of staff excellence than Narula.
"Vaibhav's endless energy, his relentless drive, his attention to detail, his desire to solve every problem he sees, and his ability to apply his remarkable technical and troubleshooting skills inspire me every day." Stucker said. "It's an absolute pleasure to work with him and to try to keep up. I'm grateful that the challenges of 2020 gave him an opportunity to really show these skills and traits to a wider audience, and I'm thrilled that the university chose to recognize him with this award."
Node 4
Our monthly newsletter includes news from UIT and other campus/ University of Utah Health IT organizations, features about UIT employees, IT governance news, and various announcements and updates.
Categories