CHPC returns to smaller, hybrid Supercomputing Conference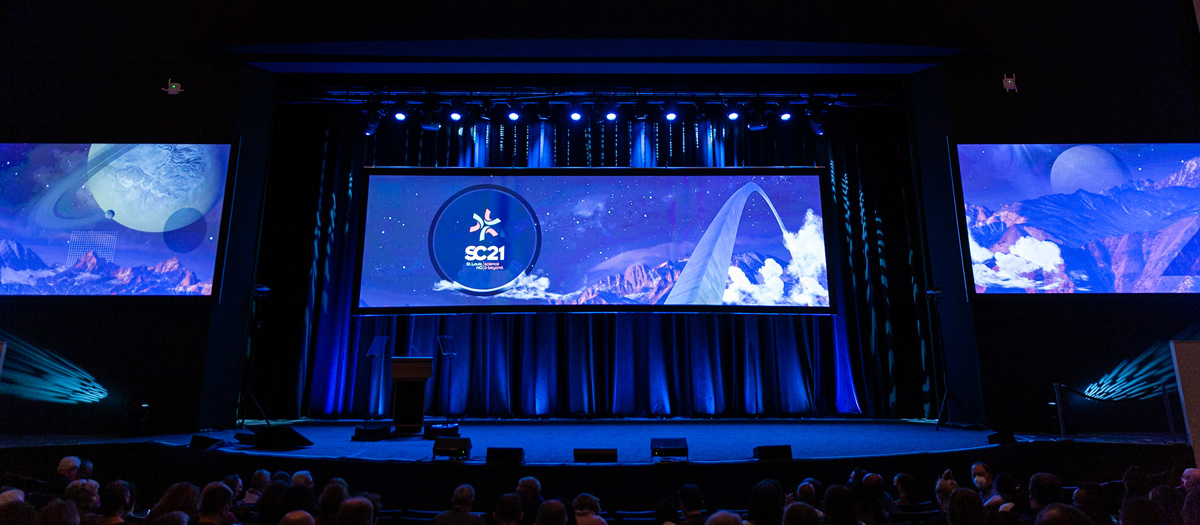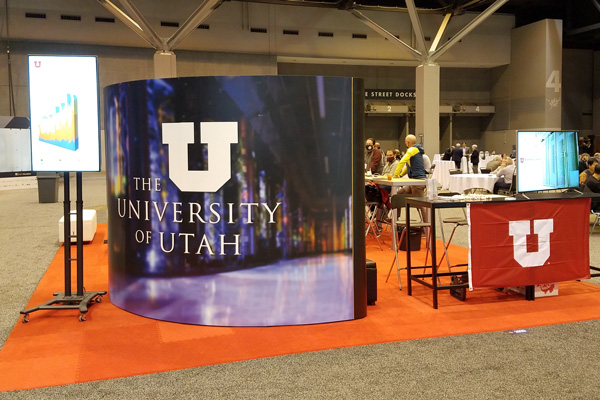 SC21 — held November 14-19, 2021, in St Louis, Missouri — marked the first hybrid experience for the annual Supercomputing Conference, which offered in-person and virtual attendance options. SC20 was held virtually due to the pandemic.
The conference was much smaller than previous years, with about 160 exhibition booths and 3,200 in-person attendees among 6,550 registered participants. The total attendance and number of exhibitors equaled about half of those from SC19, the last in-person conference.
SC21 started with two days of tutorials and workshops, followed by a multitrack technical program featuring invited talks, panels, keynote presentations, and research papers and posters, as well as a student cluster competition and birds-of-a-feather meetings.
Eight Center for High Performance Computing (CHPC) staff members attended the conference in person, while several others chose to attend virtually. As in past years, CHPC hosted a booth on the exhibition floor with slideshows on CHPC resources and highlights from the various research groups that use our resources.
Attending in person allowed us to meet with numerous vendors, learn about new technologies and products, and explore options available for upcoming research computing needs. In addition, we were able to meet with our counterparts from other university research computing centers. Even with the lower attendance and fewer research computing sites attending in person, CHPC staff had many valuable discussions about shared practices, experiences, and issues.
In addition, a CHPC student employee was an SC21 student volunteer.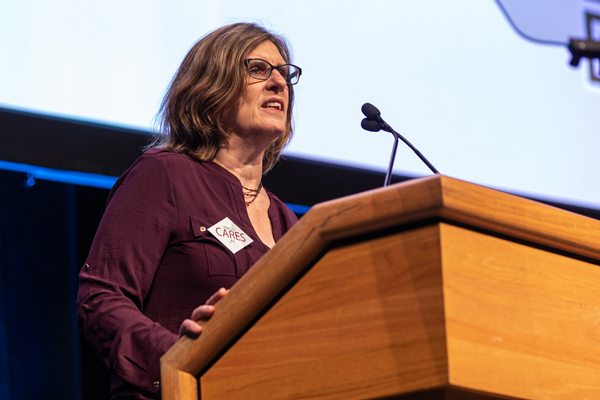 "SC21 provided me with an experience I couldn't find anywhere else," the student said. "I got to meet and network with many industry-leading experts, while also connecting with other students from around the world. These experiences will definitely have an impact on my career and future moving forward."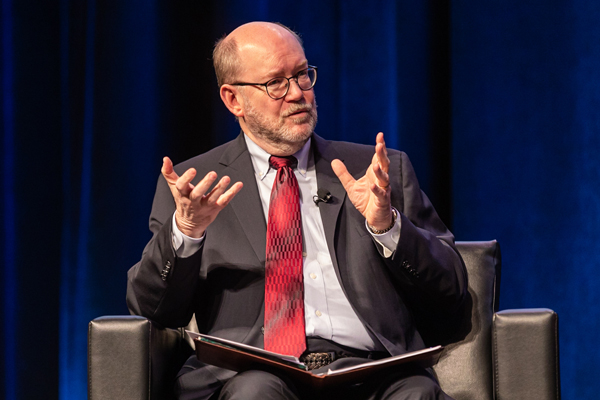 Outside of CHPC, the University of Utah was well represented in many other aspects of the conference. Contributors included Mary Hall, director and professor for the U's School of Computing, who was the SC21 Technical Program chair; Dr. Daniel Reed, former senior vice president for Academic Affairs, who moderated panels on "The Intersection of Ethics and HPC" and "Reproducibility in HPC: Passing Fad or a Work in Progress?"; Manish Parashar, director and chair for Computational Science and Engineering at the Scientific Computing and Imaging (SCI) Institute and professor for the School of Computing, who was a member of the SC Steering Committee, as well as a presenter. University of Utah researchers from different academic departments also gave a number of presentations.
CHPC is looking forward to participating in SC22, which will be held in Dallas, Texas.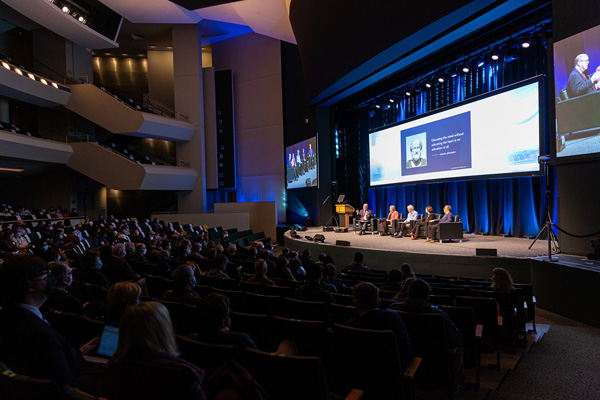 Node 4
Our monthly newsletter includes news from UIT and other campus/ University of Utah Health IT organizations, features about UIT employees, IT governance news, and various announcements and updates.
Categories