Free Microsoft Whiteboard app integrates with Teams
When you need a big surface to work out ideas, nothing quite beats a whiteboard.
Chalimar Swain, interim associate director of UIT's Strategic Planning and Process Team, said digital whiteboards are becoming an indispensable alternative for groups that relied on the old office standby as a means to collaborate.
Getting the Whiteboard app
Full-featured desktop version
Desktop app for PC (Windows 10 version 14393.0 or higher)
Note: You may need to contact local IT support staff to download the app on university-managed devices.
Lite/web version
The lite/web version of the app for PC and Mac is available on the all apps list at office.com or via whiteboard.microsoft.com. Sign in using your unid@umail.utah.edu email address and password (authentication is required).
iOS
To download the Whiteboard app for iPhone and iPad, please visit the App Store (requires Apple iOS 9 or later, iPhone 5s or later, iPad Mini 3 or later, iPad Air, or iPad Pro). Note: Before launching the Whiteboard app, you must also download Microsoft Authenticator from the App Store (use your unid@umail.utah.edu email and password).
Additional resources
"The process, strategy, and change management work we do, for example, requires significant group engagement and communication as we generate and refine ideas," Swain said.
Instructors may present a class with a digital whiteboard to edit in real-time. Digital whiteboards are typically saved as files that students may reference at their leisure. As a workplace application for online co-creation, digital whiteboards are useful in project management, team-building, and activities related to productivity and development.
If you're thinking about a digital whiteboard solution, there's a long list to consider, including Mural, Google Jamboard, and Miro. This month, we'd like to make you aware of a free option — Microsoft Whiteboard.
Included in the University of Utah's campus agreement with Microsoft and integrated with Microsoft Teams, Microsoft Whiteboard lets you create and share digital whiteboards. There is no cost to current U students, staff, and faculty.
Microsoft Whiteboard allows you to:
Create and join boards
Add and edit sticky notes
Add and edit text objects
Add and erase ink
Select and move objects
View images added from native clients
Whiteboard is available as a full-featured desktop app for PCs, a lite/web version for Macs and PCs, and an iPhone/iPad app (Microsoft hasn't yet released a Whiteboard app for Android devices). Please see "Getting the Whiteboard app" above for more information. Some features, notably the use of templates, are currently not supported in the web/iOS versions, but Microsoft says they will be available in the future.
To use Microsoft Whiteboard in a Teams meeting, simply select it under the share option. Your newly created whiteboard will be automatically shared with meeting participants. A new Whiteboard tab will also be added to the meeting to make is easy to access the board after the meeting has ended.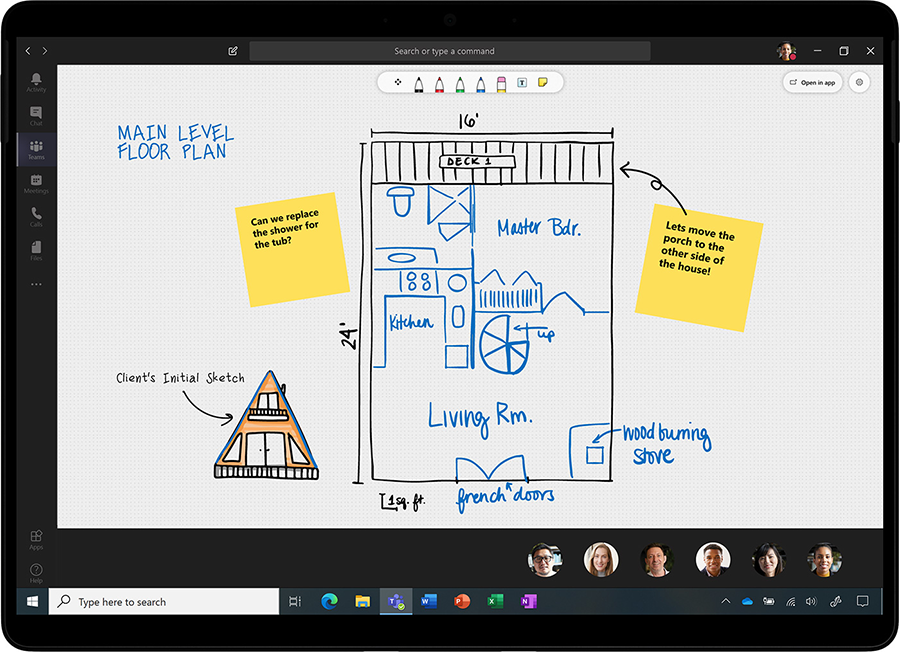 Node 4
Our monthly newsletter includes news from UIT and other campus/ University of Utah Health IT organizations, features about UIT employees, IT governance news, and various announcements and updates.
Categories