UIT Leadership Spotlight: Abraham Kololli, Director, Network Services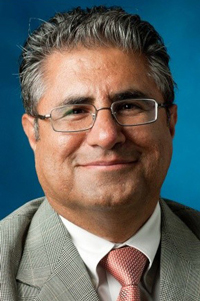 Where are you from originally?
I was born in Kuwait. My parents were originally from Iran and migrated to Kuwait, where they settled when I was born. I moved out at age 17 and traveled until I was 18, when I left the region for good. I moved to Istanbul, Turkey, where I attended Boğaziçi (Bosphorus) University, starting my education in mathematics and electronics. After a short stop in Milwaukee, I then moved to Utah, where I have been ever since (34 years).
What post-secondary degree(s) do you have, in what subjects, and from which school(s)?
Although the university program I started in Istanbul was great, constant travel across Europe and local distractions got in the way of gaining a degree there. After moving to Utah, I earned my bachelor's degree from Weber State University in computer information systems. I completed my Master of Business Administration degree online from Jones International University (Englewood, Colorado) while traveling between New York City and Doha, Qatar, for my work at Weill Cornell Medical College. In fact, I helped Cornell University open the first extension to a U.S. medical college overseas. I helped build the infrastructure and manage it for three years.
What led you to the University of Utah?
I have always been very impressed with the University of Utah, the impact it has in its surrounding communities, and its mission and purpose in our great state. Before joining the university, I had multiple business interactions with Chief Information Officer Steve Hess and Chief Technology Officer Jim Livingston. I was impressed with their professionalism and the IT organizations they had built. At some point, I decided to apply for some leadership positions and join their leadership team. I am very grateful to be part of the UIT. It has been great the past two years.
Can you describe the path you took to IT leadership?
I began my career in programming and later transitioned into networking and infrastructure.
I started my IT career at Weber State University working for Terry Pulver, initially as a common business-oriented language (COBOL) programmer and later as a C programmer. I then worked for Robert Hermann, Ted McGrath, and Roy Stock as a network and system administrator. Yes, I had three bosses at the time! I feel that working at Weber State and helping Robert, Ted, and Roy build the original campus network was the introduction to my leadership 101 class. Coordinating with the faculty and administration, and trying to arrive at an outcome that made both entities happy, taught me a great deal of patience. Even though I was completely hands-on, I really enjoyed creating solutions and building consensus.
I then left higher education and moved to Utah Transit Authority as a network administrator. A few months into my new position, my boss asked if I was interested in leading the team. It wasn't an official position at the time; he just needed someone to help handle day-to-day operations, manage projects, and attend meetings with him. I was one of the three-member team! I thought to myself, "How hard can it be?" So, I said yes. That was 29 years ago! Even though I've kept my technical skills up to date, the leadership journey has been wonderful and rewarding. The best part of the leadership journey is the wonderful people you meet and the friendships you make along the way.
How would you describe your leadership style and/or philosophy?
I've always focused on listening to my customers and the consumers of our services, and supporting my staff. In my world, the glass is always half full. I stay focused on solutions and take a collaborative approach at all times. A smart and collaborative staff is always preferred to a genius who likes to work alone.
What do you enjoy most about your role at the U?
The U is a great place to work. There are so many wonderful people, colleagues, opportunities, and challenges to keep you busy. I couldn't think of a better place, and most importantly, I feel that I'm helping advance a greater mission and purpose for our community: education, health care, and research.
What do you find most challenging about your job?
Being connected to what the customer experience looks like is the greatest challenge for me in my current position. It's easy to look at our devices and determine whether they're up or down. How do we measure the customer (the end user) experience who depends on the network to do their day-to-day job? How do I know if they've had a good experience using the network? Is there a better way to measure success than counting the number of help desk tickets we resolve each day? I believe there is!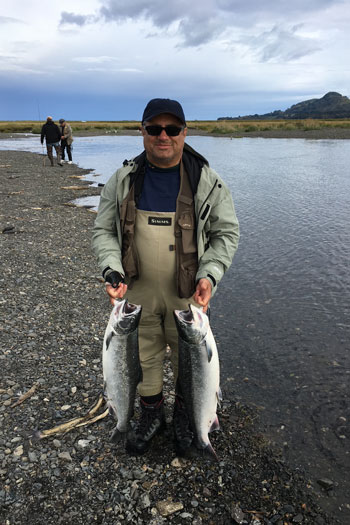 What are some of your hobbies?
Fishing, working on cars, and technical analysis of derivative markets (options and futures).
Is there a fun fact about yourself that you'd like to share?
I love traveling. I have visited every state except Maine and Rhode Island. I have been to most of western and southern Europe. I need to finish by visiting the Scandinavian countries. And I speak five languages: Turkish, Arabic, Persian (Farsi), Dari, and English.
Is there anything else that you think our readers would like to know about you?
I am a devoted husband and father, and enjoy spending time with my family. I have a son who will graduate from high school this year, and my youngest son will begin driving next year. I soon will have a full head of gray hair. I have been married to my wonderful wife, Nicole, for 22 years. She is a registered nurse who works for the Utah Department of Health (UDOH).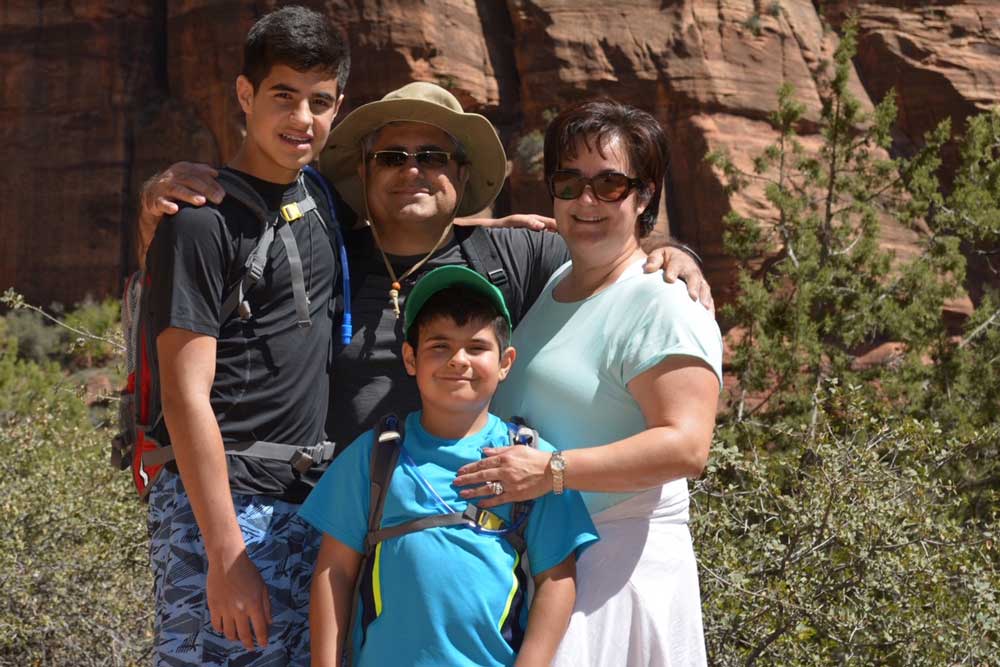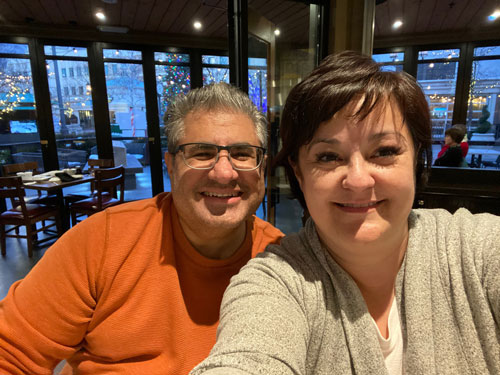 Abraham and Nicole Kololli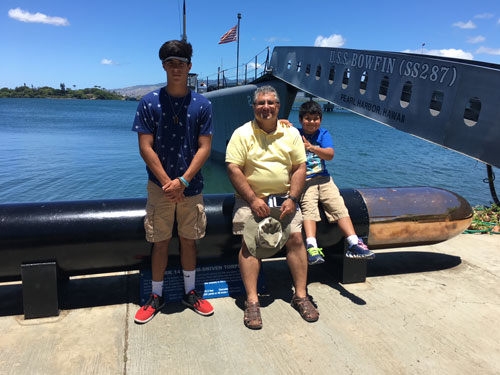 From left: Alex, Abraham, and Eli Kololli
Node 4
Our monthly newsletter includes news from UIT and other campus/ University of Utah Health IT organizations, features about UIT employees, IT governance news, and various announcements and updates.
Categories