New form tool almost ready for Omni CMS customers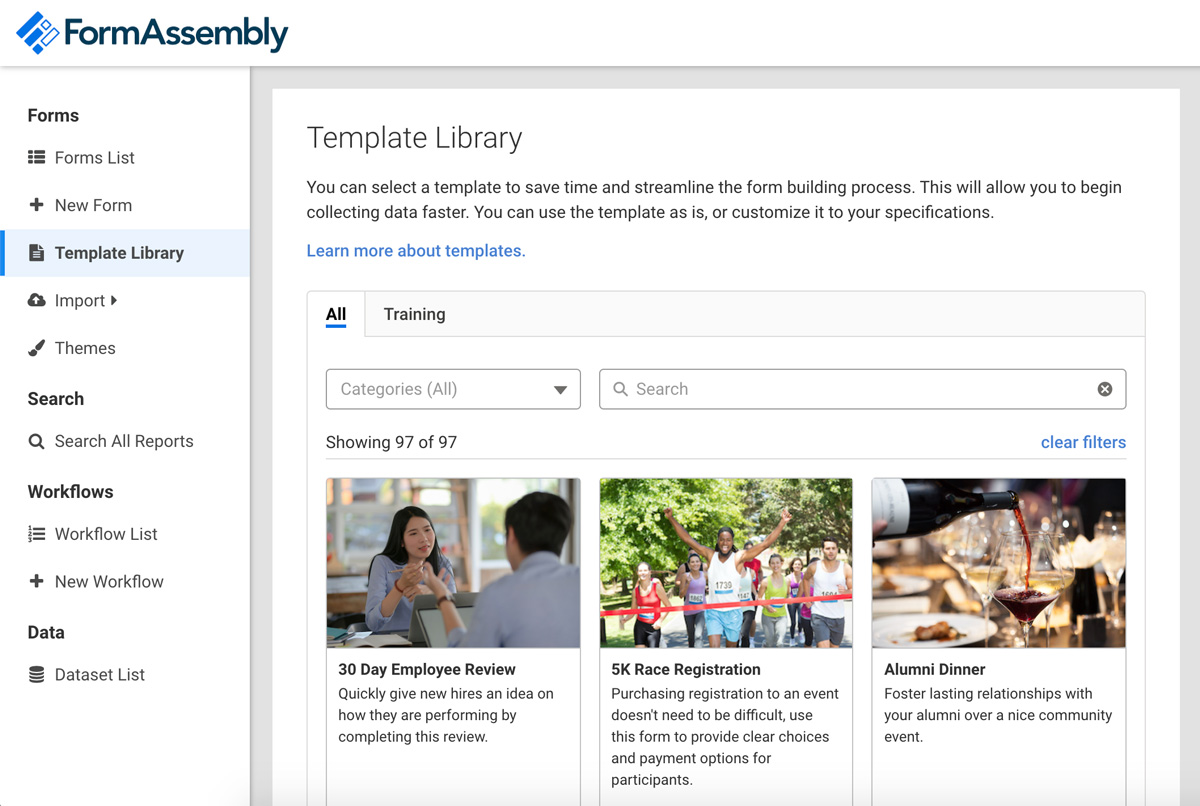 Barb Iannucci and Emily Jacoby can barely contain their excitement when they talk about FormAssembly, the new cloud service replacing UIT's current form creation and management tool.
"It is such a nice tool," said Iannucci, associate director for UIT's Content Management & Usability team in University Support Services. "I'm really excited about it."
"To say we're excited about FormAssembly's potential is an understatement," said Jacoby, a website services program manager for Iannucci's team, which administers and supports the form tool for the University of Utah's Modern Campus Omni CMS customers and provides training, support, and other web development services to campus organizations. She works directly with Omni CMS customers to build and edit forms in "Form Tools", an open-source product that the former Media Solutions team implemented about 10 years ago.
"While the existing form tool has definitely served its purpose of creating, editing, and storing information, it ranks very low on user experience," Jacoby said, noting that there's a lengthy process for requesting a new form, coding it, reviewing it, and launching it, as well as granting access and maintaining it afterward.
Iannucci echoed that, saying that Form Tools is being replaced because it could not meet customers' needs and its setup forced her team to become the intermediary between customers and their forms. As of last week, the system contained 888 forms, 647 of which are active. About 150 users have been active in Form Tools in the past year.
"That takes a big chunk of our support time," Iannucci said. "We wanted a tool that we could put in the hands of our users so they don't have to wait for their requests to make their way through our support queue."
Unlike Form Tools, FormAssembly empowers Omni CMS users to create and update their forms, and embed them in their websites, Iannucci said. In fact, she added, form builders can do just about anything imaginable in FormAssembly with a point and a click — no coding required.

"FormAssembly has such a slick interface," she said. "It's well organized so it's easy to find the features and tools you need to build and process forms."
Jacoby described its predefined content, drag-and-drop form creator, and conditional logic, among other features, as quick and effortless.
"In a matter of minutes, you can build, format, and test a form to ensure it is working the way it should," she said. "As a person who is allergic to JavaScript, that last little bit is especially helpful."
Other features include spam protection, workflow capabilities, electronic signatures, conditional and calculated fields, the option to save and resume a submission, and integrations with third-party applications (e.g., Authorize.net payment system, Google Workspace, and Salesforce).
The Salesforce integration, for example, can "prefill forms and send data" to the customer relationship management tool, according to the FormAssembly website.
_____
Although an official release date hasn't been set, the Content Management & Usability team had a soft launch for the Office of Equal Opportunity and Affirmative Action (OEO/AA) to take advantage of vendor support while both groups test the service and Salesforce integration. Iannucci's team also is on deadline to retire Form Tools.
By the beginning of 2022, Form Tools will require a special exception from the Information Security Office (ISO) to remain compliant with IT security standards, Iannucci said. So her team has about four months to configure and assess FormAssembly and transfer relevant forms to the tool.
Iannucci also needs to nail down the cost for a license (per user/seat). While she doesn't expect the price to be prohibitive, she wants to ensure that her customers purchase only the licenses they really need.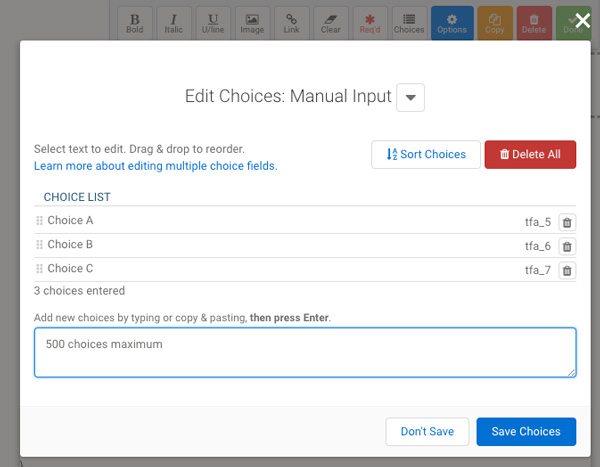 In the meantime, Content Management & Usability staff will continue to test FormAssembly to ensure that they address all possible issues, such as configuration settings and data security risks, before offering user licenses to their customers. Jacoby and others are practicing by creating some of their most requested forms (e.g., registration, contact/outreach, information requests) while User Experience Designer Roger Kowallis configures the style and accessibility for the forms. Soon, they will replicate forms from the old platform in the new tool.
While the FormAssembly user experience will be an improvement over Form Tools, Iannucci said empowering users to create their own forms introduces a potential data security risk. For example, Iannucci said the university must protect cardholder data under payment card industry data security standards (PCI DSS). To comply, organizations must not collect cardholder data and must use only the U's approved payment systems. Those handling restricted and sensitive data must follow not only university IT security regulations but such laws as the Family Educational Rights and Privacy Act (FERPA).
"Before we give people access to this tool, we need to figure out how to educate them on best practices — how to handle their data and how to protect it — to ensure they're knowledgeable enough to not put university data at risk," Iannucci said.
Iannucci said her team will work with the ISO's Governance, Risk & Compliance team, which helps manage and raise awareness about university IT security regulations, to implement training on data security best practices. They'll also work with the Office of the Registrar, which provides FERPA resources and training, to confirm whether someone has the FERPA certification. Even if someone has had FERPA training, Iannucci said she would recommend a review.
"I feel like it's good for people to occasionally refresh or renew their FERPA knowledge," she said.
As for FormAssembly training, Iannucci said her team will point customers to the vendor's website for resources like documentation, videos, and webinars, since the tool is so user-friendly.
"The resources are so simple and so well-organized that I think people can get a really good start with them," she said. "And then of course we'll be there to support them and answer questions. If they can't figure something out, we'll help them."
With its advanced features and user-friendly interface and form builder, plus the time saved for her team and its customers, Jacoby called FormAssembly a win for all parties.
Node 4
Our monthly newsletter includes news from UIT and other campus/ University of Utah Health IT organizations, features about UIT employees, IT governance news, and various announcements and updates.
Categories