Network News
Life-cycle refreshes are critical to reliable connectivity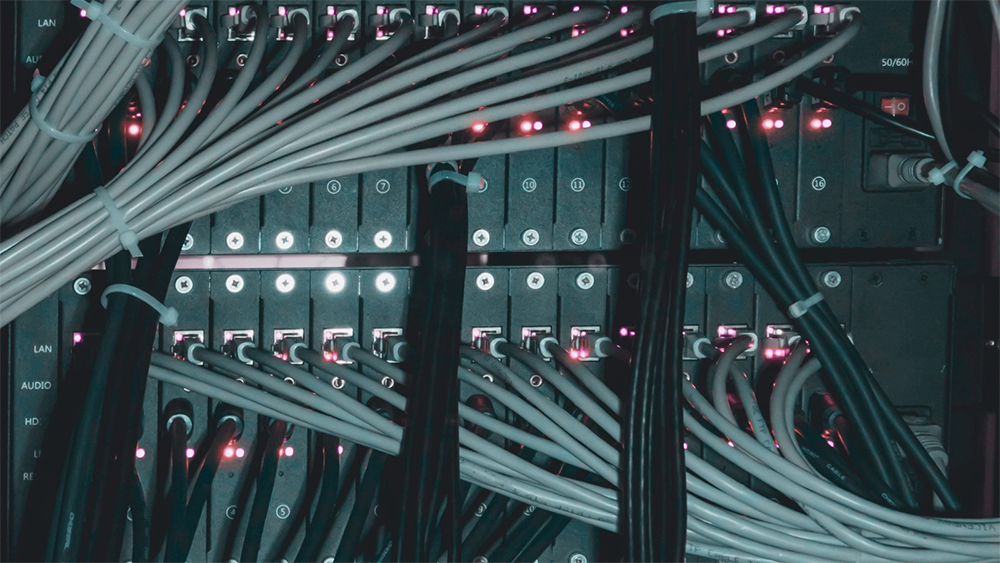 An ad you're unlikely to see: A real estate agent holds an open house for an immaculate home, at which point the prospective buyer makes a beeline for the bathroom and peeks under the sink. "The plumbing," the person says breathlessly, "it's stunning."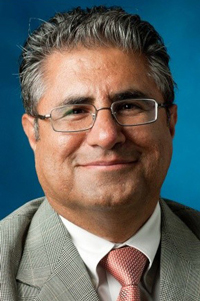 "You don't usually imagine someone walking into a house and saying, 'This is the most beautiful plumbing I've ever seen, I have to buy this house.' But they'll quickly learn to appreciate it if it stops working," said Abraham Kololli, associate director for UIT Network Services. "It's the same with the university's network — it's seamless most of the time and really only gets noticed when it isn't."
Wireless access points (APs) tend to garner more attention than other components of network infrastructure, partly because of their visibility. However, Rosalia Villegas, Network Services business data analyst, said approximately 57 percent (28 out of 49) of network projects tracked in the 2021 calendar year have been hardware and software life-cycle upgrades.
Ken Kizer, senior network engineer, said "some firewall upgrades add new features; others bring us up to speed on software versions, or fix and patch past problems." Firewalls are systems that prevent unauthorized access to a network based on a set of security rules. The term derives from the concept that physical walls can act as barriers to slow the spread of fire until emergency services arrive to extinguish it.
Kizer noted that when firewall software falls more than one major version behind, it opens the network up to security vulnerabilities. Longer maintenance windows are needed when overdue upgrades finally do occur, and these changes, he said, also have to compete with "restrictions and variables as to when they can be upgraded," such as working around IT change moratoriums.
Network Services Manager Ray Carsey said on average, his team swaps out network hardware like APs, routers, and switches every five to seven years, but that grace period quickly disappears when you factor in the fact that Carsey's group manages more than 15,000 network devices.
Staying on top of life-cycle maintenance, Carsey said, works only with continuous effort put into communication, coordination, and documentation.
"

Access points take 50 watts [and] phones take 20 watts. You do the math and quickly see how all these devices use a lot of power

."

–

Tom Warnick, technical supervisor, Network Edge team
Tom Warnick, technical supervisor of the Network Edge team, said his staff members also are constantly upgrading software to install bug fixes and protect against vulnerabilities. Warnick said without the regular refresh of edge switches, for example, there wouldn't be enough ports to support APs or power available for mass services like camera systems.
Carsey praised the edge team, which manages approximately 1,800 switches and 150,000 device interfaces, saying that "in addition to taking care of edge switches, they also have to be electricity counters."
"We've upgraded quite a bit of electricity," Warnick said. "Access points take 50 watts [and] phones take 20 watts. You do the math and quickly see how all these devices use a lot of power."
Warnick said edge equipment at the U has come a long way in the past couple of decades.
"In the past, we had many different products on our network which sometimes resulted in vendor interoperability problems," he said.
Today, Cisco provides all the switches, which contain power over ethernet (PoE) ports. PoE is a technology that allows network cables to carry electrical power, which expands options for how and where ethernet end devices can be placed. In addition, the network in many buildings connected to the campus backbone, Warnick said, will be extended from 10G to 40G over the next five to seven years.
If network hardware is the plumbing of the network world, Carsey said Infoblox is the "plumbing for the plumbing."
Infoblox is the campus DDI management solution. DDI is an acronym for domain name service (DNS), dynamic host configuration protocol (DHCP), and IP address management (IPAM). DNS is a directory for machines connected to the internet that maps between host names and IP addresses, which UIT provides for all utah.edu domains; DHCP automatically allows any device to obtain correct IP address information; and IPAM is the administration of DNS and DHCP.
Like the plumbing that cycles water in and out of our homes to "out of sight, out of mind" electrical wires that provide power, a readily available network is built on hardware and software that must eventually be replaced.
"Equipment has to be refreshed if you want connectivity to stay reliable," said Senior Network Engineer Michael Hansen. "When [the network] doesn't work, you appreciate these upgrades very quickly."
Node 4
Our monthly newsletter includes news from UIT and other campus/ University of Utah Health IT organizations, features about UIT employees, IT governance news, and various announcements and updates.
Categories