CHPC's Tom Cheatham receives 2022 Gilda Loew Lectureship award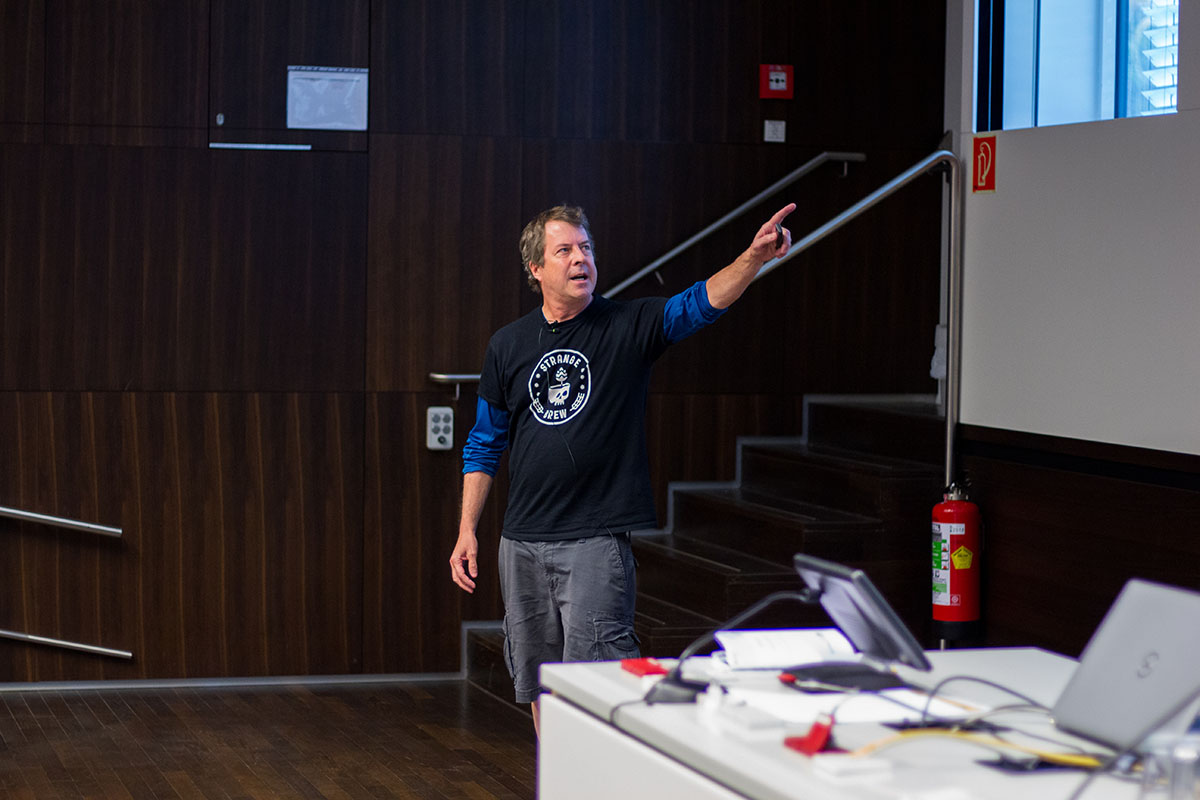 Tom Cheatham, Ph.D., director for UIT's Center for High Performance Computing (CHPC) and professor of medicinal chemistry in the University of Utah Health's College of Pharmacy, received the 2022 Gilda Loew Lectureship award at the International Society of Quantum Biology and Pharmacology (ISQBP) President's meeting held July 10 to 14 in Innsbruck, Austria.
The ISQBP is a society for chemists, pharmacologists, and biologists to discuss and extend the impact of computational methodologies in the fields of biology, chemistry, chemical biology, and pharmacology. The Loew Lectureship was established in 2004 to honor Gilda Loew, an American chemist renowned for applying computational chemistry to biology. The award recognizes individuals who have conducted high-quality research in a field of interest to the ISQBP and Loew.
Cheatham presented two plenary lectures, including "Successes (and Failures) in Simulations of Nuclei Acids (and Proteins)," at the biannual ISQBP President's Meeting and received a plaque that commemorated the award.
UIT Leadership congratulates Cheatham on this prestigious honor.
Node 4
Our monthly newsletter includes news from UIT and other campus/ University of Utah Health IT organizations, features about UIT employees, IT governance news, and various announcements and updates.
Categories