UIT's Doug Johnson talks baseball, bombs, and Broadway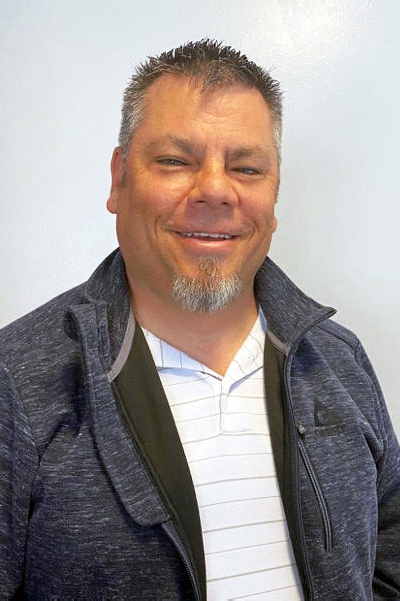 When going to the office meant — well — going to the office, Doug Johnson was the affable guy in the Yankees cap who loved to talk baseball, peppering in light digs at the Detroit Tigers.
In the preseason, Johnson roots for his nephew Adrian Dinkel, who coaches Southeastern University's baseball team in Florida, the Fire. For the past two years, the Fire have played the Tigers in an exhibition game.
"It has to be a family thing," said Johnson, a UIT Voice Systems engineer who also coaches youth baseball. "I really enjoy working with kids. More than anything it's about shaping their lives, and preparing them to handle adversity. It's not just about winning."
Another family thing is military service. Johnson, his grandfather, father, and uncle all served in the U.S. Navy. He said his time in the Navy inspired him to be a coach.
"I learned a lot about myself, of course, but also working as a team," he said.
Johnson had dreamed of serving in the military since he was a kid. Before joining the Navy, he considered making it career, but his high school sweetheart, Shelly, now his wife, "didn't want to follow me around the world." Instead of the 10-year commitment the recruiter pushed for, he settled for four years.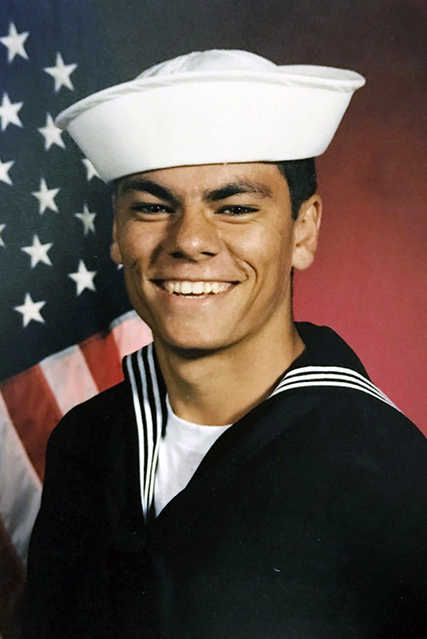 In 1988, at age 18, Johnson went to boot camp at the Naval Training Center in California and trained at the Naval Support Activity Mid-South in Tennessee to become an aviation ordnanceman. Johnson finished first in his class and was told he could go wherever he wanted.
"I said, 'How about Australia?' They said no. 'What about Japan?' [they asked]. I said sure."
He shipped off on the USS Okinawa to the Marine Corps Air Station in Iwakuni, Japan, where the Navy has a tenant command. Though primarily assigned to shore duty, he also spent time on the flight deck of the Okinawa before it was decommissioned, and later on the USS New Orleans, both helicopter carriers.
An aviation ordnanceman stores, inspects, services, and handles weapons and ammunition carried on Navy aircraft — from aerial mines and torpedoes to missiles.
"Essentially, we'd load bombs, rockets, and munitions on airplanes, and bring magazines up to the flight deck," he said. "In Japan, we stored them in bunkers and shipped them out to squadrons that needed them. My tour was during the Gulf War, so we staged a lot that went over to Saudi Arabia."
Johnson is patriotic but views his military experience through a lens of personal growth.
"Going into the military changed the way I viewed everything. I didn't like taking orders from authority, so I grew up quite a bit. The structure was good for me," he said.
While he "used to think that everyone ought to serve a two-year commitment," today, he recognizes it's not for everyone.
"I don't think the military wants to take all these troubled kids and straighten them out," he said. "It doesn't hurt to learn more about it. Young people in general, if they're toying with the idea, it's a good exploration to go in, ask questions, and get more information. But it's not a commitment someone should take lightly."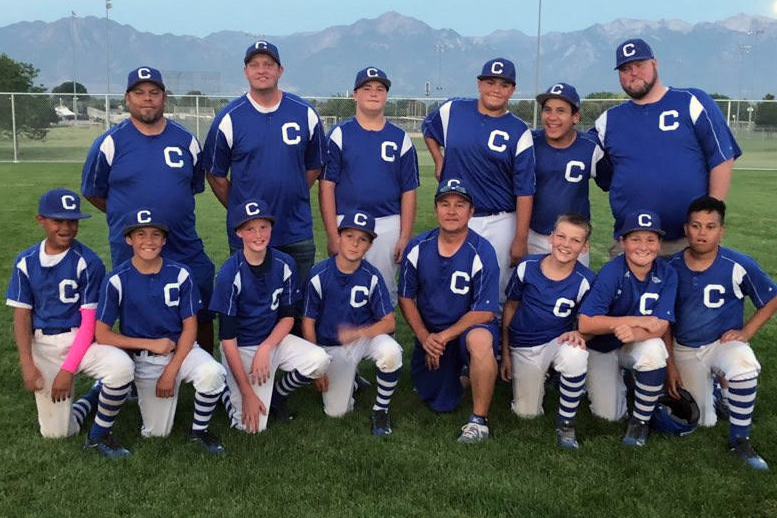 It'd be easy to peg Johnson simply as a baseball fan or a veteran, but dig a little deeper and you discover myriad other interests. He enjoys live theater with his family, keeping up on the local scene and visiting Times Square on occasion to catch a Broadway show.
He also loves to travel, which is sometimes baseball-related. Besides touring different Major League Baseball parks and heading to Florida to catch his nephew's team in action, he's taken his youth team to the Baseball Hall of Fame and Museum in Cooperstown, New York, where they also played in the Field of Dreams tournament. Non-baseball excursions with his wife and their daughter, Jordan, include trips to Mexico and Malta, as well.
"There's so much in life to enjoy. I figure you should experience as much of it as you can," he said.
Node 4
Our monthly newsletter includes news from UIT and other campus/ University of Utah Health IT organizations, features about UIT employees, IT governance news, and various announcements and updates.
Categories