UIT staff share what it's like working at home
With most people telecommuting these days, we recently asked UIT employees to share a behind-the-scenes look at what it's like working from home. So far, we've heard about and seen photos of new co-workers, makeshift office spaces, favorite emojis, food experiments, budding blossoms, and more.
Here are some highlights from the UIT remote work show-and-tell Microsoft Teams channel.
New co-workers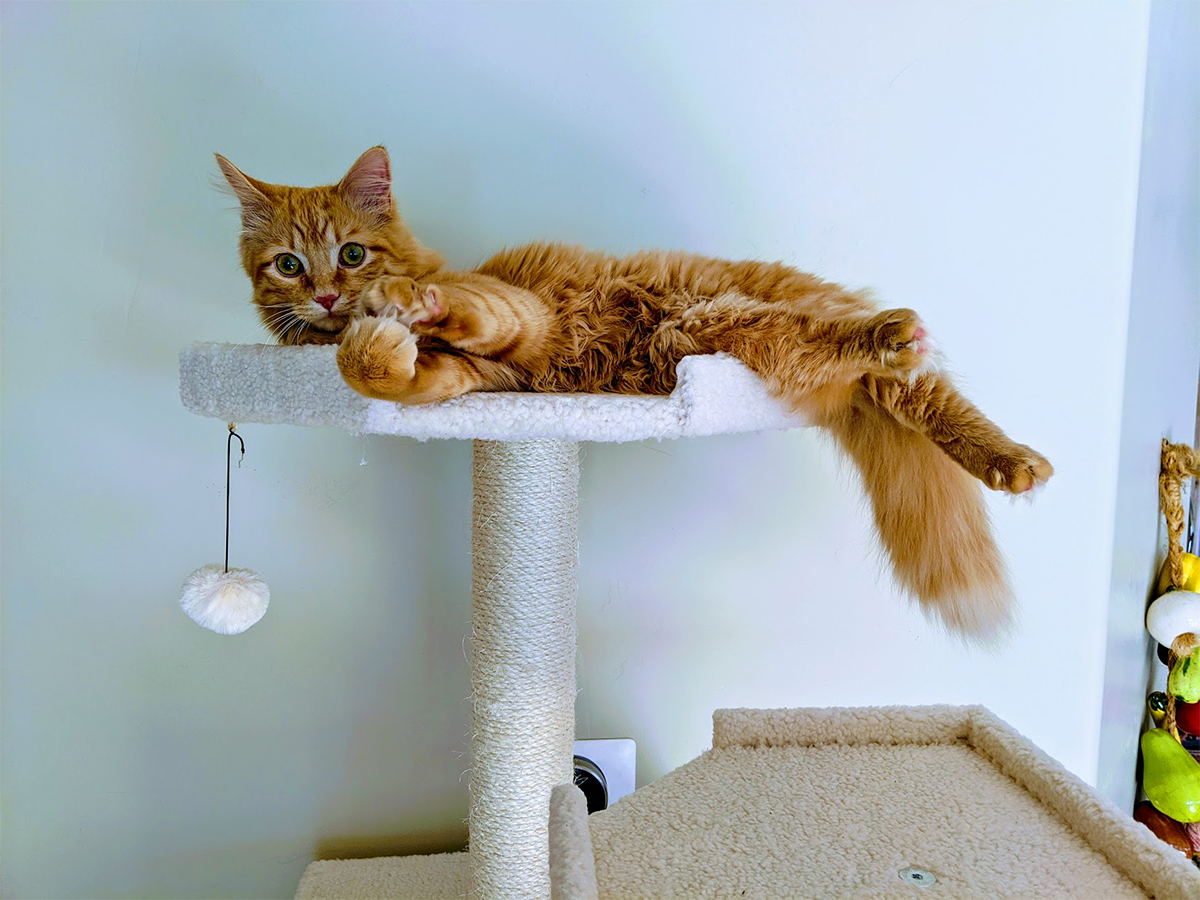 Above: "This officemate is Pumpkin. Some days I suspect he's part fox."
~ Chris Robinson, Chief Technology Officer organization
Right: "Working from home isn't so bad, but the new coworker is starting to get on my nerves with how loud he chews, but we both don't mind these old rice stadium seats as office chairs ..."
~ Peter Brian Hemingway, Teaching & Learning Technologies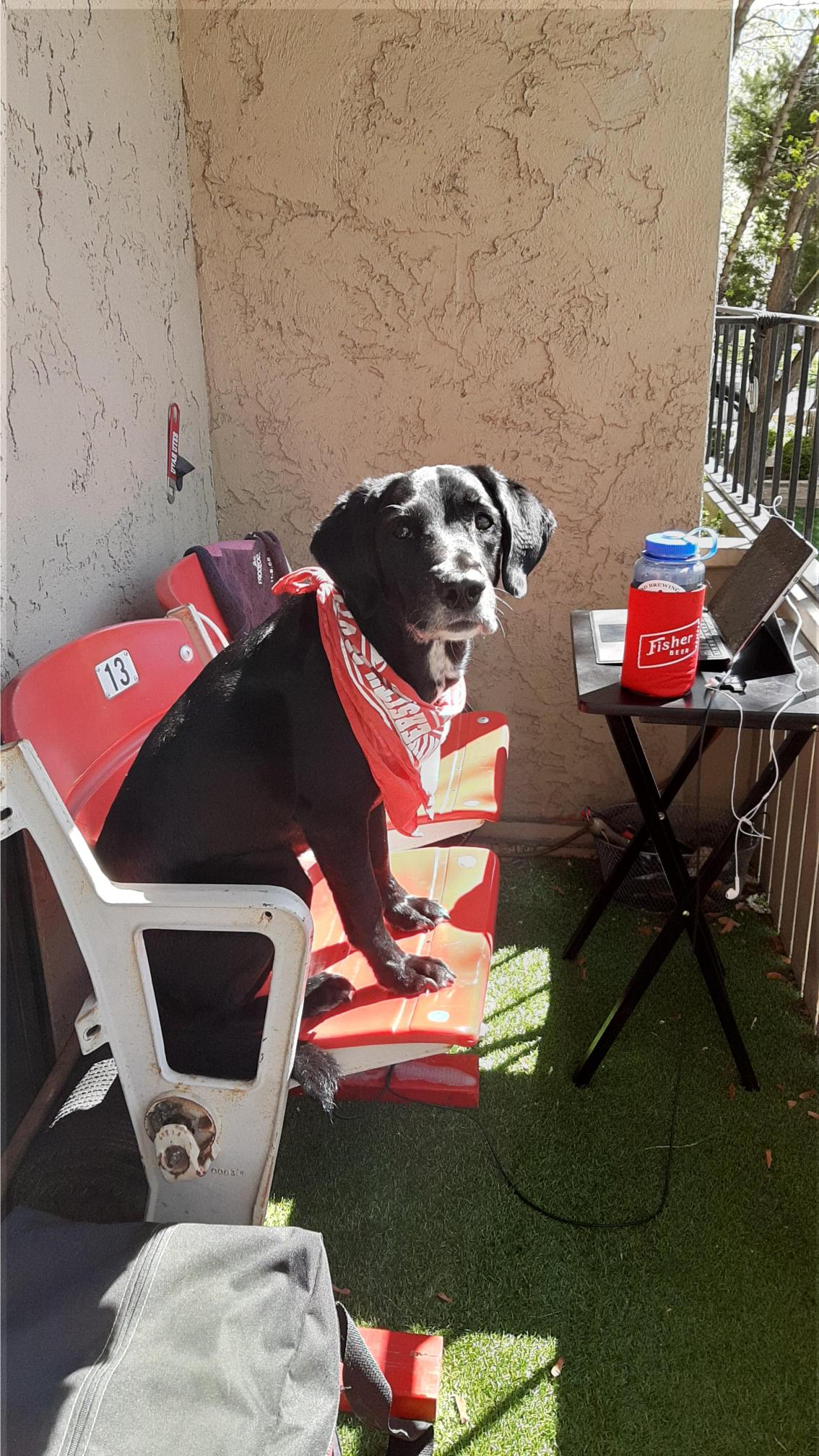 Office spaces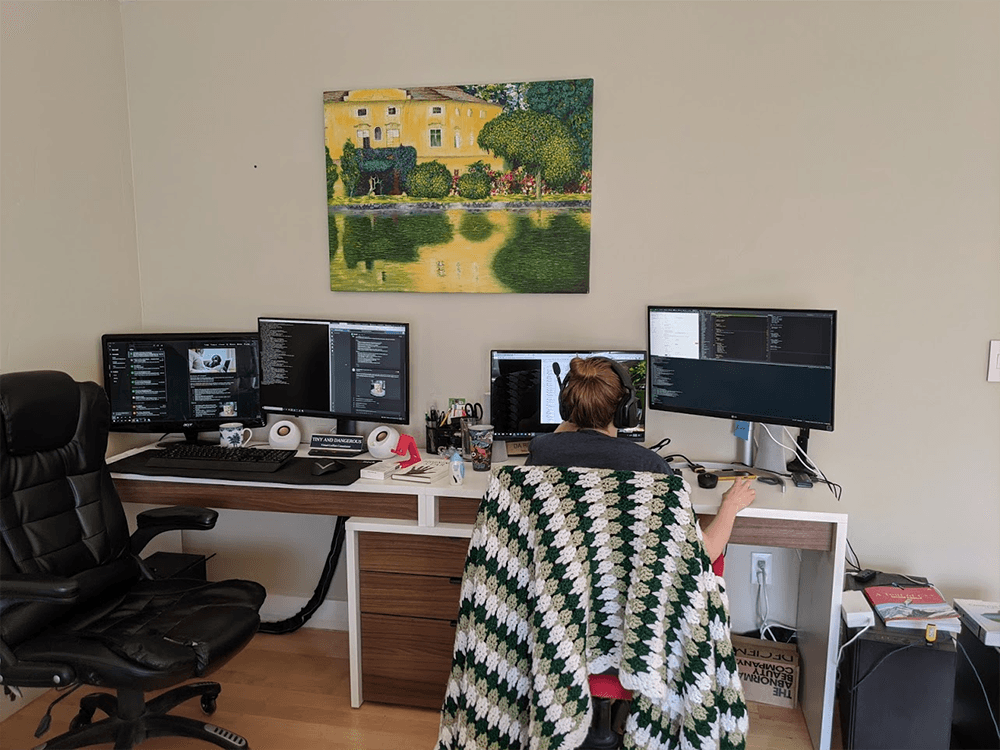 Above: "My wife is the better engineer — you can tell because she has more terminal windows open. I have better cable management, though."
~ Chris Robinson, CTO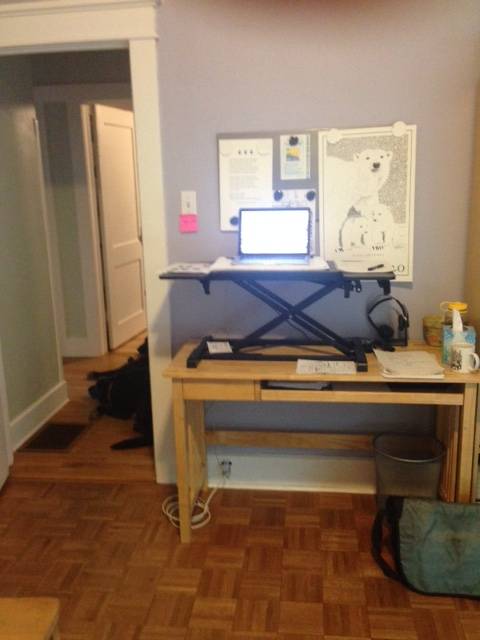 Right: "Spare bedroom turned office. The real office is where my wife does her job."
~ Dave Huth, CTO
The view from home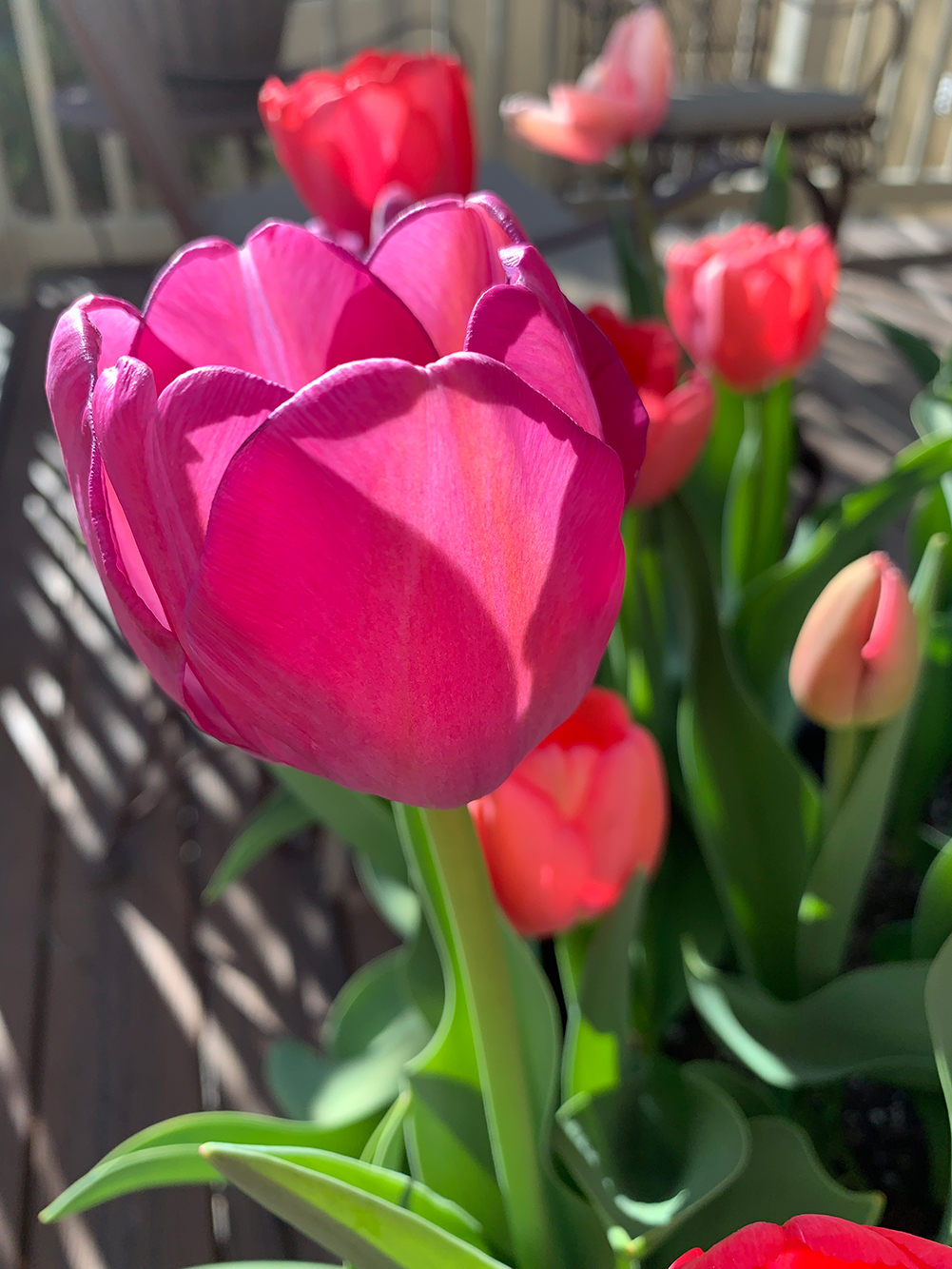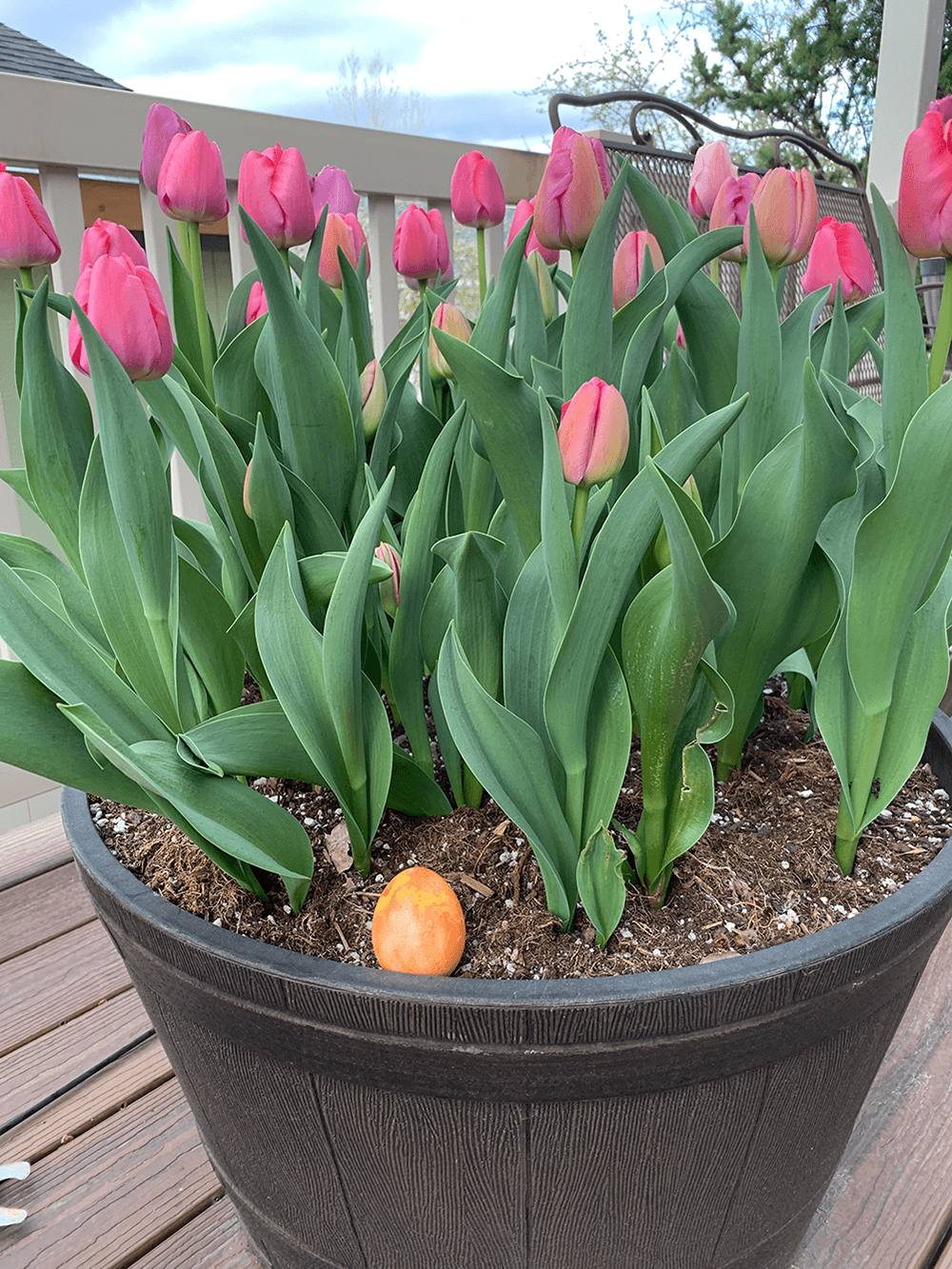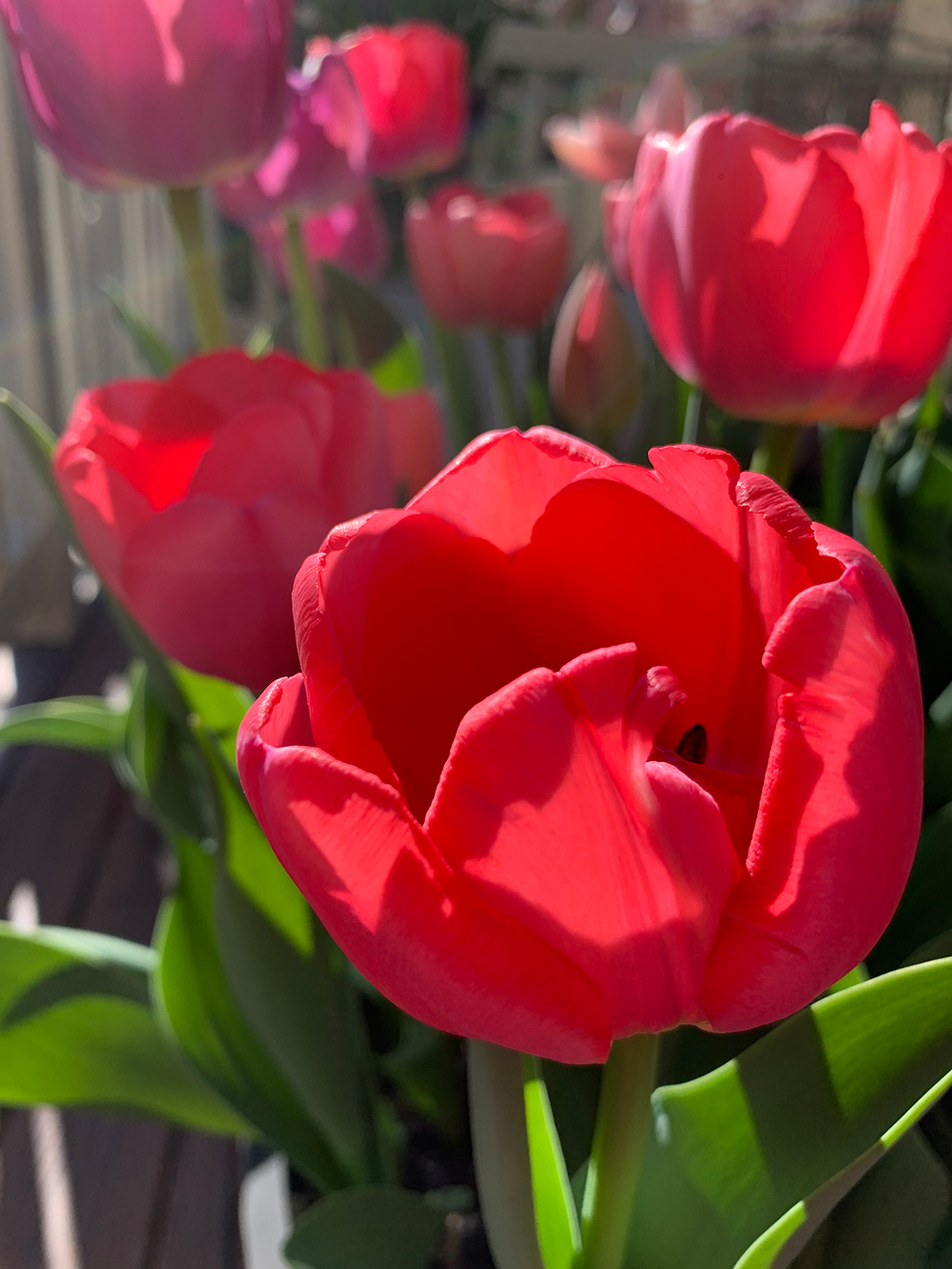 "I planted these bulbs last fall and probably wouldn't have had a chance to enjoy them without being isolated. I've been able to see the leaves break through the ground and all of the flowers come out. I've looked forward to it every day."
~ Paula Millington, Strategic Planning and Process Team
Favorite emoji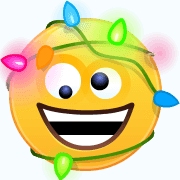 "... Mine in MS Teams."
~ Kim Tanner, CTO
Shout-outs
"I want to say thank you to the U for doing the right thing and letting us work from home."
~ Bryan Wooten, Information Security Office
Join the conversation!
Give us a behind-the-scenes look at your workday by posting a story, photo, video, etc., in the UIT remote work show-and-tell Teams channel. We'd love to hear about how your teams are staying bonded and connected, see your home office, and more. Our goal is to help keep you connected with your colleagues!
Node 4
Our monthly newsletter includes news from UIT and other campus/ University of Utah Health IT organizations, features about UIT employees, IT governance news, and various announcements and updates.
Categories