FABRIC cyberinfrastructure expands globally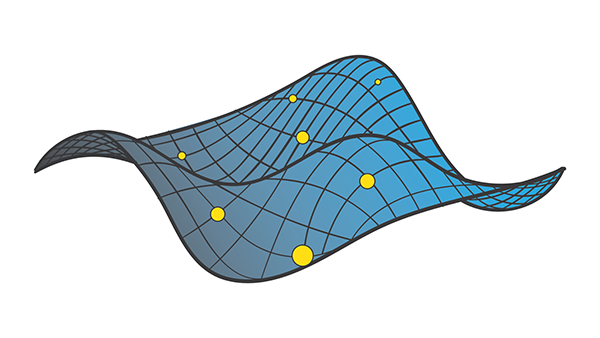 Adapted from a news release by FABRIC
The National Science Foundation (NSF) recently announced a $3 million grant to globally expand the FABRIC cyberinfrastructure testbed, of which the University of Utah is a facility partner.
FABRIC — a four-year endeavor to create a high-speed network on which novel internet architectures can be tested — launched in 2019 with a $20 million grant from the NSF. The new sister project, called FABRIC Across Borders (FAB), will link FABRIC's nationwide infrastructure to nodes at four preeminent scientific institutions in Japan, Switzerland, the United Kingdom, and the Netherlands.
"Sending large quantities of data long distances — across borders and oceans — is complicated when your science depends on real-time processing so you don't miss once in a lifetime events," FAB Principal Investigator Anita Nikolich said in a news release. "Being able to put FABRIC nodes in physically distant places allows us to experiment with the infrastructure to support new capabilities and also bring disparate communities together."
FAB will connect with existing cyberinfrastructure testbeds in the United States and internationally to bring programmable networking hardware, storage, computers, and software into one interconnected system. In the U.S., FABRIC intersects major research centers and national computing facilities. Two of the U's computing testbeds — CloudLab, for cloud computing, and POWDER, for mobile and wireless networking — tie into the network.
Dr. Robert Ricci, assistant professor of research in the School of Computing and principal investigator of a 2014 NSF grant that funded CloudLab, said that FABRIC grant partners like the U are on track to deploy hardware and software in early 2021.
All software associated with FAB will be open source and posted in a publicly-available repository.
Related articles
Node 4
Our monthly newsletter includes news from UIT and other campus/ University of Utah Health IT organizations, features about UIT employees, IT governance news, and various announcements and updates.
Categories