The PMO'S Jody Sluder retires after 25 years at the U
Wish her a fond farewell
Care to share a memory of working with Sluder, or wish her well in retirement? Email us and we'll make sure she receives your message.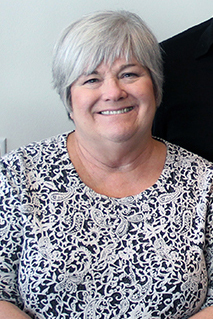 IT Project Manager Jody Sluder retired on February 16, 2021 after serving the University of Utah for 25 years. She has relocated to New York to be closer to family.
Sluder joined the U in 1995 as an administrative assistant in the Telecommunications Department, later renamed NetCom — "essentially a much smaller version of what UIT is today," she said.
Sluder helped the UIT organization evolve over the years. She remembers such milestones as the rollout of the Campus Communication Connection Charge and air blown fiber optic system, and fledgling Campus Help Desk and Network Operations Center. Dave Huth, director of Product Management (CTO Office) and Enterprise Architecture, noted that when NetCom was housed in the 606 Black Hawk building, she organized its disaster recovery protocol and emergency response program.
"Jody helped make the organization turn for many, many years," Huth said.
Sluder recalled the fun team-building activities that came with being part of UIT, such as when NetCom and Administrative Computer Services (ACS), which is now University Support Services, began hosting an annual golf tournament at the university golf course. "I think ACS won them all," she said.
When UIT's Project Management Office was formed, Sluder joined the team as a project manager. Overseeing numerous important IT projects during her time with the PMO, she cemented her lasting contribution to the university community.
"I will miss the camaraderie and friendships developed over these last 25 years and remember them fondly," Sluder said.
In lieu of an in-person party, UIT employees offered well-wishes via Microsoft Teams. A lightly edited selection of submissions is below.
---
Congratulations on a long and remarkable career. You have been a steady and effective worker all the time you have been at the University of Utah.
My first remembrance of you was during the time you worked with Dan Patterson in Telecom at Research Park. You were a valuable support to Dan and the whole Telecommunications team. He used to tell me, "If you want to know the truth, Jody really runs this place." ...
I'm happy you now get to retire and enjoy some things you have always wanted to do, but work prevented. You deserve it. Please accept our thanks for your friendship and many years of service at the University of Utah. All the best to you in what we hope will be many happy years in your retirement.
— Steve Hess, Chief Information Officer
---
Your contributions to the organization are a long list of great accomplishments. Most recently, your accomplishments with the Program Management efforts have been such a great benefit to all of us. ...
— Jim Livingston, Chief Technology Officer
---
Jody is the best! ... I've always been impressed with her ability to make sense out of mountains of tech-speak, wrangle tech geeks into coordinated action, and herd all the cats. AH-mazing.
— Barb Iannucci, University Support Services
---
You are retiring on a career high. You played a critical role, not only on the University of Utah's wireless project, but by stepping in to help us with the management of the CARES projects. At a critical point in the CARES projects, you took action to help track status reports for all of the projects and kept us updated on any crucial issues so we could work with the project managers to come up with solutions promptly. You made sure nothing slipped through the cracks. We are so grateful for you hard work, professionalism, and expertise.
— Lisa Kuhn, Chief Financial Officer for UIT/UETN
---
Best wishes as you shuffle off to Buffalo, the coldest winter imaginable. Please do enjoy your beef-on-a-weck sandwich, Niagara Falls, the Bills, and wonderful family. You are already missed.
— Jeff Shuckra, Strategic Planning and Process Team
---
We're all going to miss your straight-shooting and fun approach to everything. But your retirement is about you and your next chapter. I'm 100% sure there are some fun and exciting times ahead for you, being back with your family in New York. Hopefully, Punxsutawney Phil was off on his forecast and you're not gonna be snowed in for the next few months.
— Earl Lewis, Project Management Office
---
I am so happy for you, and very sad for everyone you are leaving behind here at the U. I can't think of another person that would be so universally loved by everyone. I personally used your shoulder to cry both "personal and professional" tears on many times. You will be so missed.
— Piotr Pawlikowski, Project Management Office
---
Congratulations, Jody! Thank you for your kind reception when I joined process support, and for your help through the last couple of years. I hope retirement is all the good things you are hoping for, and none of the annoying things you're planning risk mitigation for!
— Aleatha Leader, ITSM Process Support & Disaster Recovery
---
We have been through a lot together. You were a friend at work and outside of work. There are so many stories that always end in laughter — hysterical laughter. We had really good times during therapy nights and craft nights with other fellow employees at the U.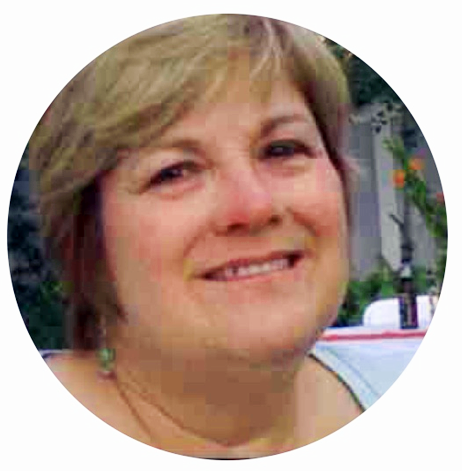 The business trips that we took — I will never forget the postman who was all business during the day and at night was the kilt-wearing "Saturday Night Fever" dancer.
Thank you for all that you brought to my life and the invaluable friendship that we have shared. Here's to many more years of sharing stories, lunches, and get-out-of-jail free cards.
— Syndi Haywood, Communications Infrastructure
---
How exciting — no more work Zoom meetings, bad breakroom coffee, or life in a cubical.
New York state is getting one of Utah's GEMS! The adventures await, reconnecting with old friends, making new ones, being closer to your family, traveling near, and far. The foods you will try, the people you'll meet, and the things you'll see. "How fabulous."
You have made my time at the university so enjoyable, providing guidance on navigating the nuances of the job, freely sharing your knowledge, and allowing me a safe to place to share my life and work activities and frustrations. Your gracious attitude has been an example to me, I thank you!
I wish you only the very best of times.
— Kevin Buchan, Project Management Office
---
It's been my privilege to work with you, going back to 2008 when I joined UIT. I started out based in the Eccles Broadcast Center, and I kept hearing about you as the person at 585 Komas who knew everyone and everything about UIT and ITS. I quickly learned that everyone was right about your role as the source of wisdom! I've truly enjoyed collaborating with you, most recently on many of the IT projects you were managing so deftly. I'll miss you, like everyone else will, and I wish you all the best as you "graduate" from UIT.
— Cassandra Van Buren, Strategic Communication
---
You were the best of Telecom, and the glue that held it all together. I still fondly remember the chats over the counter while waiting to catch a moment with Dan, and even (and, in fact, usually) when Dan wasn't even a consideration, but rather an excuse to spend a few minutes in casual conversation with the classiest lady in the office.
It was such a pleasure to work with you, and yet it seems like it was all just so recent — oh man, prepping for the Olympics!
... All the best, to the best.
— Kyle Mallory, former software engineer, University of Utah Health
---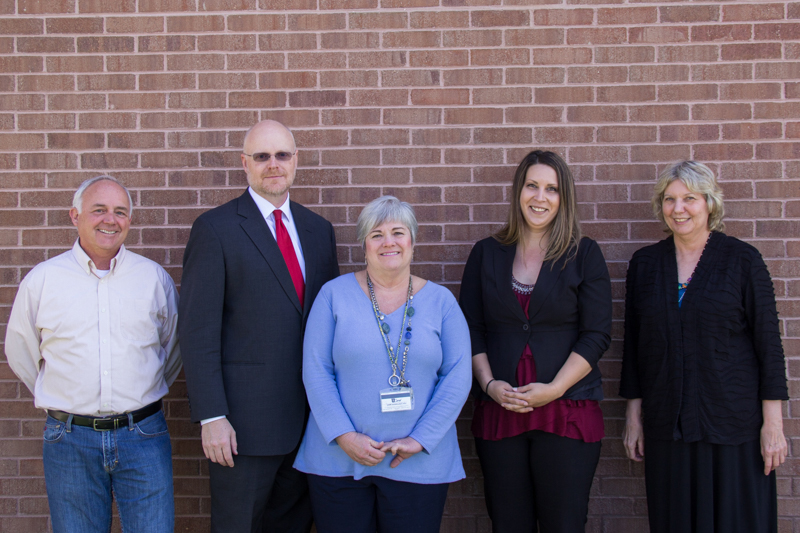 People really gravitate to Jody's calm, no nonsense approach to projects, and fun personality. This is evident because so many team requests her to work on their projects. We wish her well on her new adventures and plan to stay in touch with her. You can't get rid of us Jody — you've made many friends for life!
— Jill Brinton, Project Management Office
Node 4
Our monthly newsletter includes news from UIT and other campus/ University of Utah Health IT organizations, features about UIT employees, IT governance news, and various announcements and updates.
Categories