Tracking the U's IT vital signs as a new semester starts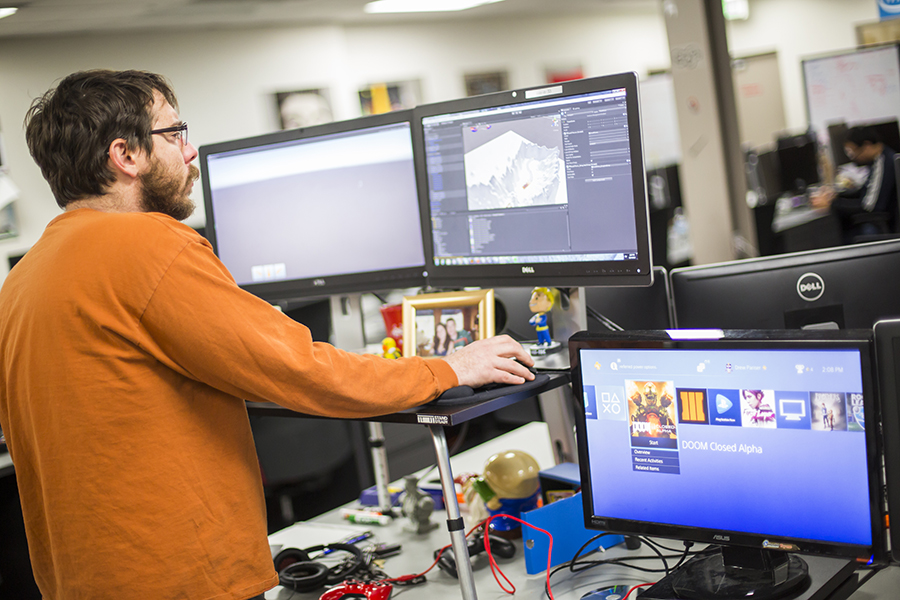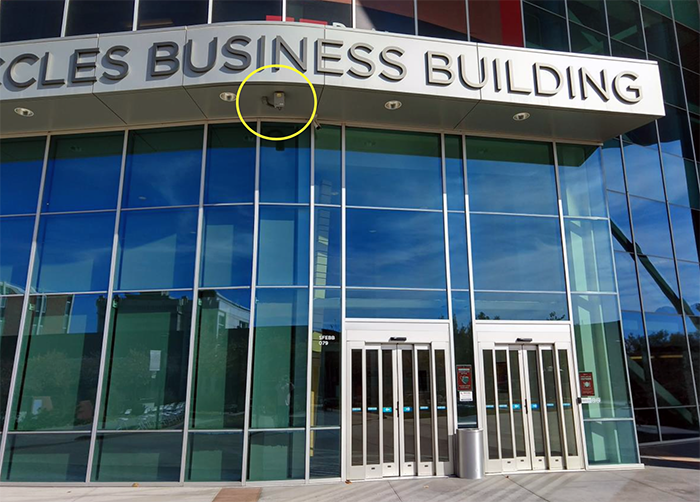 UIT routinely monitors the vital signs of the University of Utah's IT systems. A platform that's stable as activity ticks up, such as when a new semester starts, indicates a successful health check.
"Quiet is good," said Kim Tanner, associate director of Software Platform Services in the Chief Technology Officer organization.
IT-wise, spring semester at the U began on a quiet note, something James Rice, associate director of Unified Communications, partly credited UIT's start-of-semester committee, for which he's the team lead.
"Key players from across the organization meet [virtually] to discuss platform stability and receive status reporting, but we also discuss contingency planning and what's being done to alleviate risks to our IT environment," Rice said of the group that's convened before each new semester for the past seven years.
Notifications
If you haven't signed up for alerts about campus network outages or other IT problems, now's the time. Here's how to stay in the loop:
"Team collaboration is key to getting out in front of foreseeable problems and promptly resolving anything we didn't anticipate," Rice added, noting that members stay in touch during the first couple days of the semester through a dedicated Microsoft Teams channel.
The robust nature of the university's IT systems, and gains made during fall semester, is perhaps best appreciated in the context of UIT's pandemic response and related CARES Act funding for education. CARES subsidized hundreds of IT-related projects on campus and University of Utah Health in 2020, from laptop lending to software licenses like MathWorks and Qualtrics.
UIT's Network Services team, for example, utilized CARES money to increase wired and wireless density on campus and update the edge network in the College of Humanities, David Eccles School of Business, and Center for High Performance Computing.
Network Manager Ray Carsey also noted that in an above average year, his team would typically install approximately 800 access points (APs). In 2020, thanks to CARES and the assistance of outside vendors, they added more than 3,100 APs.
"Essentially, what we usually do in four years, we did in four months," said Network Services Associate Director Abraham Kololli.
"To say that our entire staff went above and beyond," Carsey added, "well, that would be a huge understatement."
Other pre-semester efforts
In case you missed them, here are some other improvements made ahead of spring semester.
Security
Main campus faculty and staff, including students who are also U employees, were required to use Duo 2FA to log in to UMail and university Office 365 applications.


The university's Information Security Office discontinued outdated, insecure methods for accessing UMail. Access to UMail via IMAP and POP methods were disabled for individual use as was UMail access via the outdated NTLM method for service accounts.
Application and load testing
University Support Services (USS) continued to invest in automated functional testing to reduce application bugs.


UIT continued the process of migrating enterprise applications from the Citrix NetScaler to F5, widely considered the benchmark for network-based load balancing (F5's white paper Load Balancing 101: Nuts and Bolts contains more details).


UIT performed a battery of load tests on critical resources like Campus Information Services. Load tests, which place demand on a system to measure its response under normal and peak load conditions, act as a barometer to how reliably IT systems and applications perform with a large number of concurrent users.

The load ebbs and flows. Jason Moeller, associate director of USS Engineering, said that PeopleSoft systems generally see peak use in the morning. That highwater mark occurred between 10:00 a.m. and 11:00 a.m. on January 19, 2021, the first day of spring semester, when 4,220 logins to student web applications were recorded.
Help desk staffing
UIT adjusted help desk and infrastructures teams' staffing levels to address an increase in user activity.
Change moratorium
Because campus and clinical outages often result from a change to an IT environment, moratoriums on major and minor IT changes are established throughout the year. The start-of-semester moratorium for spring extended from January 15 to January 22, 2021.



Moratoriums protect the stability of IT services by minimizing the number of IT system changes made during major university events such as the start of a new semester

.



"The [University Information Technology and Information Technology Services] change process doesn't deny a proposed change without consideration, rather, a moratorium requires that the change go through a more rigorous vetting process," said Craig Bennion, IT Service Management (ITSM) Process Support manager.
Service monitoring and remediation
A monitoring and response team was established to expedite the resolution of any IT incidents. In the event of a sudden spike in user activity, the team stood by to investigate.
Communications
Node 4
Our monthly newsletter includes news from UIT and other campus/ University of Utah Health IT organizations, features about UIT employees, IT governance news, and various announcements and updates.
Categories