DocuSign is now free for campus staff and faculty
The University of Utah is pleased to announce that DocuSign, a cloud-based service that enables users to send, manage, and record electronic signatures on digital documents, is now available to non-hospital staff and faculty.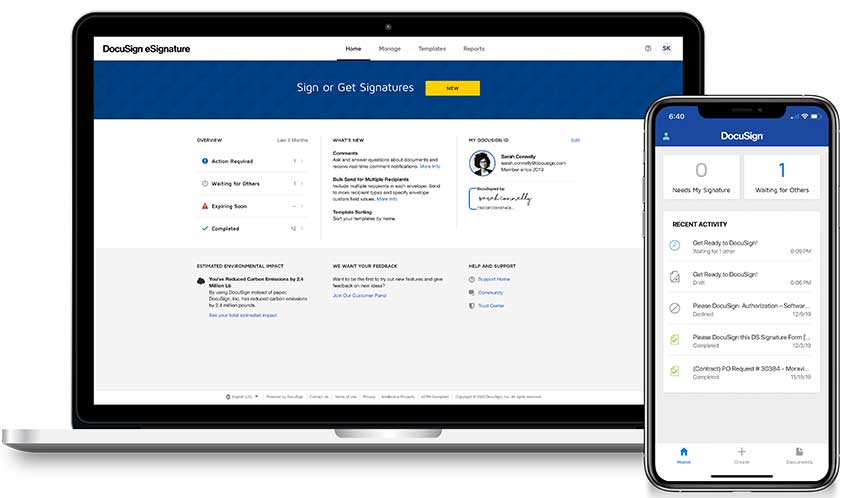 "The DocuSign system is a perfect tool to streamline business processes, especially those that require document approvals," said Mark Curtz, product manager in University Support Services (USS). "Because the system is electronic, it supports and improves remote working situations in which obtaining signatures can often be difficult."
Due to vendor restrictions on the clinical use of DocuSign, University of Utah Health employees are not currently included in the agreement. Student eligibility is under consideration as part of a campus-wide license (details to be announced).
To create a new account:
Log in to the U's DocuSign portal, docusign.com, with your uNID@utah.edu email address and select "Continue."

Select the blue "Use Company Login" button below the "Forgot password" link.

If prompted, log in with your uNID and CIS password. You may also be prompted to authenticate with Duo two-factor authentication (2FA).

The system will check your status to ensure you're eligible under the university's license agreement. If you're eligible, a U DocuSign account will be created for you that allows you to send documents for electronic signatures.

After you have logged out, log back in with your uNID@utah.edu email address. Select "Continue" if prompted, and then select the "Use Company Login" button. You may have to authenticate with Duo 2FA using your uNID and CIS password.
University organizations with established DocuSign accounts should continue working with UIT to transition to the U's central account. Users with existing U DocuSign accounts should continue to log in with their current usernames and passwords.
If you have questions, your local IT support staff may be able to assist, or you may contact the UIT Help Desk at 801-581-4000, option 1.
With DocuSign, users can upload documents to be signed digitally, search for individuals to sign by name or email address, and designate who can view copies of signed documents. In addition to signatures, Curtz explained, users can enter fields in a document such as the signee's full name, signing date, and other inputs like titles, approvals, and checkboxes.
"DocuSign itself is very similar to an email system," Curtz said, noting that accounts include an inbox with signed documents, in addition to a "drafts," "deleted," and "sent" folder. Once signed, documents may be printed, copied, forwarded, or downloaded. For documents that are pending, users can send reminders or adjust recipients.
"Since DocuSign stores an encrypted certificate of completion that records a document's signing history, it's a secure and sanctioned method for sending university documents …" Curtz said.
Teressa Pickett, contracts manager in Facilities Management, called DocuSign "a lifesaver."
"Before we started using it, we were doing things the 'old fashioned' way — printing copies, obtaining wet signatures, and scanning in all of our documents. It took so much time, and frankly, was a waste of paper," Pickett said. "With DocuSign, we can easily send documents to vendors for signatures, as well as any managers that need to sign. The best part is that it's a fraction of the time and waste as before. ... It's also really simple to make corrections and send them back for signature, rather than fixing and re-printing the documents."
"DocuSign has been such a great tool for our department. Even when we get back together in person, I'm going to insist we do business the same way as we are doing it working from home."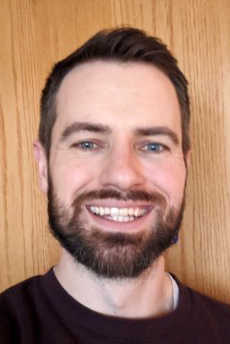 Josh Newbury, interim clinical director of the University Counseling Center, agreed that DocuSign has "sped up our transition to a paperless center" and called his experience with DocuSign "overwhelmingly positive."
"It's a convenient way to securely share important documents with our clients that would normally have been signed in-person," Newbury said. "Documents that normally would have been signed, scanned, and uploaded are now easily and safely completed online."
DocuSign training resources:
Node 4
Our monthly newsletter includes news from UIT and other campus/ University of Utah Health IT organizations, features about UIT employees, IT governance news, and various announcements and updates.
Categories