Adair details journey to opera singer, UX developer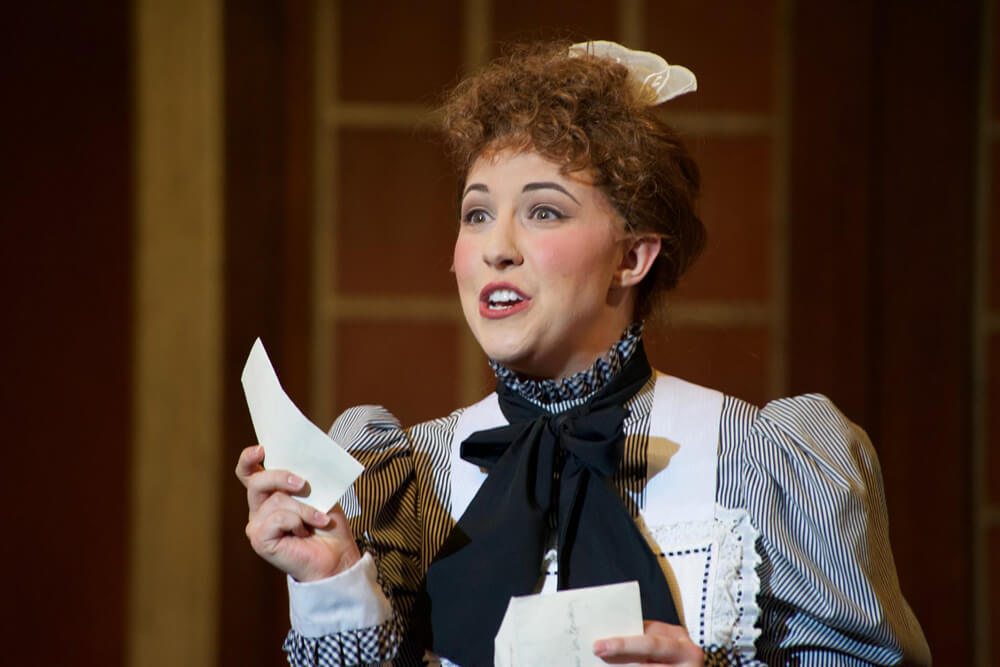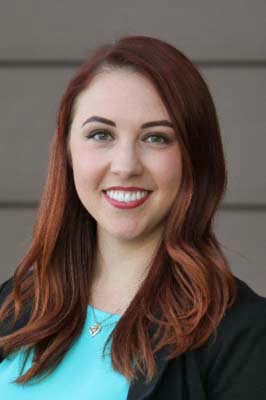 Meet Alexia Adair — Heber native, former aspiring architect, colorful opera singer, and UIT user experience developer for USS Content Management & Usability.
A little over three years ago, @theU featured Adair — who previously worked as a marketing and communications coordinator for the College of Social and Behavioral Science — in its Humans at the U series, which highlights interesting faculty, staff, and students.
We recently caught up with Adair, who shared the original text from Humans at the U and provided a little more insight into her background in the arts and how it intersects with user experience design.
___
"I came to the U in 2008 expecting to pursue a degree in architecture. I'd always loved singing and thought perhaps I could minor in music. But I wanted a degree that would lead to a 'real' career.
Fate decided otherwise.
I showed up for orientation, hoping to speak to an advisor in architecture about what classes to sign up for, but the building was locked down. I had auditioned and been accepted into the music school, too, so I ended up meeting with an advisor for that program and signed up for those classes. I figured I would get back to architecture at some point but every time I thought about it a little voice told me I was supposed to be in music.
When I started, I didn't even know opera was a thing people still did. I thought it was some died-out art form. There is not a lot of opera in Heber where I am from! When I found out people still sing opera I realized this is what my voice is meant for and I'm pretty good at it. I am a coloratura soprano — the high, fast-moving acrobatic voice.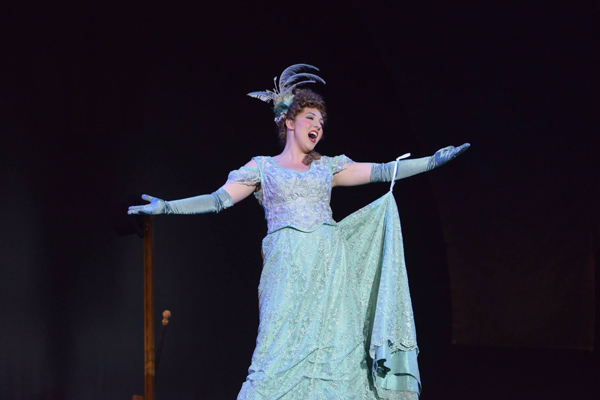 Opera gives you a chance to really dive into human nature and the reasons people do the things they do, what drives them. A lot of arts come together — dance, song, acting, music, set artists, costume designers, composers, writers — to do this one thing. It's really cool that they all work together to create a masterpiece."
____
Q&A with Alexia Adair
What was your first production and role?
I was Flaps, one of the vultures, in our sixth-grade production of "The Jungle Book" musical.
Which companies have you performed with?
Have you performed with USS software engineer Nelson Leduc?
Yes! We were in Utah Opera's 2018 production of "Pagliacci."
Which of your roles has been your favorite? Why?
Adele in "Die Fledermaus." It was my first role as a coloratura soprano (I trained as a lyric soprano during my undergrad), and she's such a fun character. Intelligent and feisty, she's creates her own luck and doesn't settle for the life she was given.
What is your dream role? Why?
Cunégonde in "Candide." Her aria "Glitter and Be Gay" is a true tour de force not only for vocal skill but acting as well. The emotions are all over the map, the vocal range is more than three octaves (which is around double a typical aria's range), and the speed of some of the passages is stunning.
Are you working on any upcoming productions?
Not currently. The COVID-19 pandemic has put a bit of a damper on live performances. I prerecorded some performances for Easter, but most of my regular work has been postponed.
How did you end up as a user experience (UX) developer?
As a student intern for the Honors College, I had the chance to design things like fliers and other printed materials. When they hired me as an academic coordinator after graduation, they had me take over website editing and design as part of many other duties. My next positions in the Department of Economics and then the dean's office for the College of Social and Behavioral Science allowed me to increasingly narrow my duties and training to a web-related focus. That's also when I started working with the Content Management & Usability team as a client. When this position became available, I applied right away because I knew it would be rewarding work and you couldn't ask for a better group of humans to work with.
Being a UX developer brings my career story full circle. I wanted to be an architect so I could use my creative and analytical skills in my work. I do that every day now! It was a roundabout way to get to my goal, but I've thoroughly enjoyed the journey and learned some valuable things along the way. As a singer, I study humans and what drives their decisions to create a richer performance. At work, I study the same things, but in this case, it's to create a better website. Similar to an opera production, many people/disciplines come together to create the final website. While that can present some challenges, the end product is always better for the variety of skills and experience each brings to the table.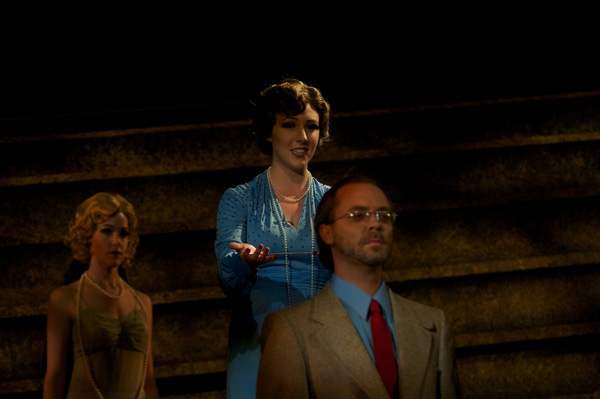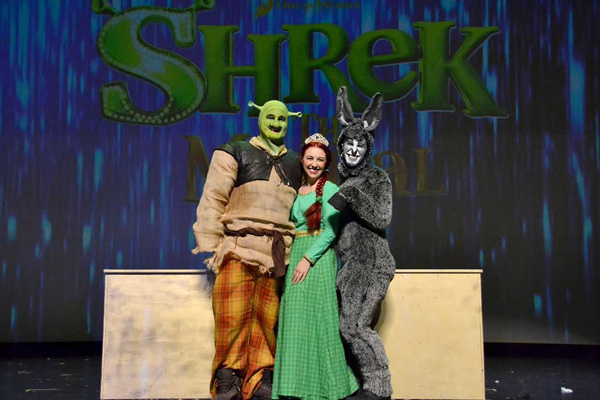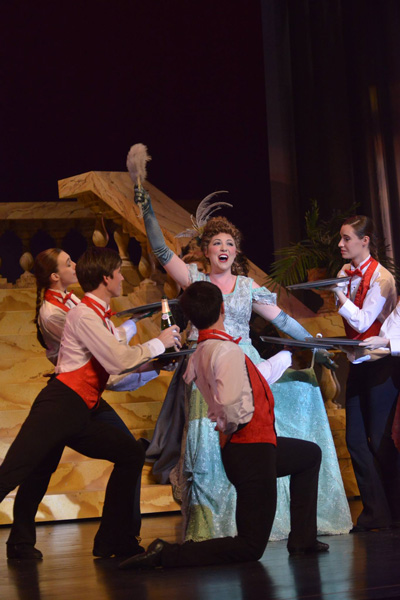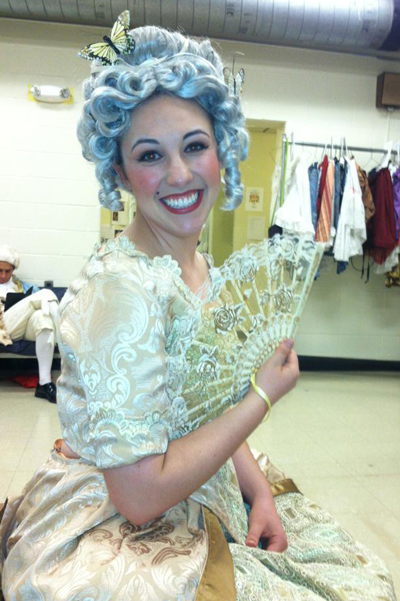 Adair has performed in a number of productions, including "Pagliacci," "Shrek," and "La rondine."
Node 4
Our monthly newsletter includes news from UIT and other campus/ University of Utah Health IT organizations, features about UIT employees, IT governance news, and various announcements and updates.
Categories