Meet Your Colleagues: Campus Help Desk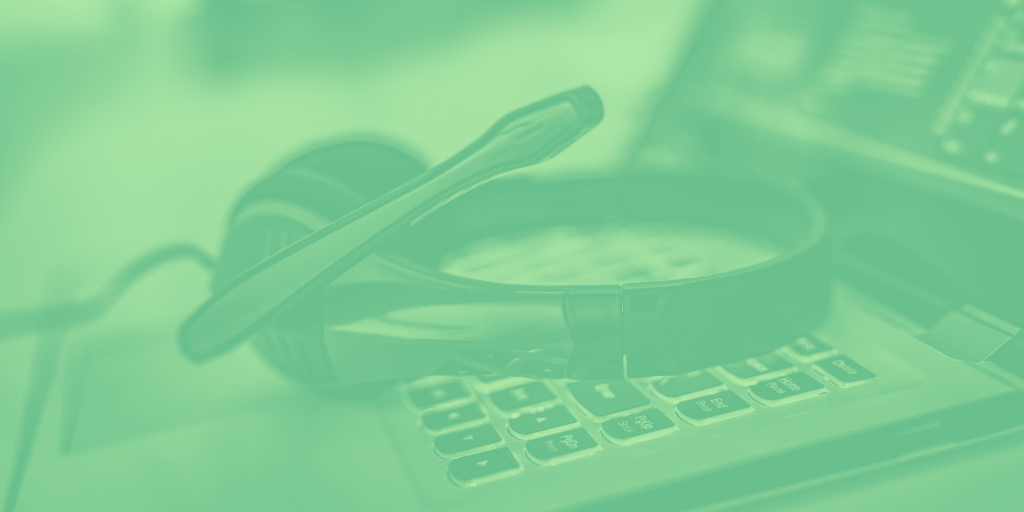 The average American spends 43 days of their lifetime waiting to speak to a customer service representative. Press one if smooth jazz hurts your soul. Press two if you're losing your cool just thinking about being on hold.
The University of Utah's Campus Help Desk is happy to give you some time back. Its average speed of answer, how long it takes to connect to a live agent, is less than 60 seconds.
Top 10 help and support topics
Scott Lloyd manages the Campus Help Desk and Operators team in the Chief Technology Officer (CTO) organization. He said the 12-person desk – five full-time staff and seven part-time student employees — answered approximately 50,000 calls and 10,000 emails in 2020. The desk's first call resolution (FCR), he added, is 80 percent of help requests resolved during the first contact via any communication method, meaning that most issues are handled during the first call or email, without following up with outside teams. That exceeds the industry standard FCR of 74 percent across all industries.
"As busy as they are, they do an exceptional job," Lloyd said.
The desk's management team consists of Lloyd, Tier 2 Support Leads Cody Exon and Tom Whitaker, and Tier 1 Support Leads Owen LaReaux, McKenzie Spehar, and Royal Tippett. The remaining part-time student staff in the Tier 1 group cover shifts that might be understaffed otherwise. In the team's hierarchy, Tier 1 agents generally field initial calls, which are escalated to Tier 2 agents if the issue is too complex to handle immediately.
In a time-challenged world, consumers of technology expect seamless support experiences that make them feel valued. Help desk agents, therefore, can tip the balance between a person feeling devalued when they end a call or hanging up as a happy customer.
"People who call, some of them have been struggling with an issue for hours, days, maybe even months before they call. When you're able to help them solve that, it makes such a big difference with their everyday work and school," Spehar said.
After some interactions, surveys allow users to report what they liked or didn't like about the help desk's service. If a survey indicates they were dissatisfied, Lloyd follows up.
As the frontline of IT customer service, a help desk is effectively the eyes and ears of an IT organization. If, say, it receives a significant uptick in calls about Wi-Fi service degradation, the desk can escalate the issue to network engineers and perhaps pinpoint a bigger problem.
Help desk agents also must be familiar, at least in a broad sense, with a number of technologies.
"It's practically impossible to keep track of everything that's going on. Technologies change so fast, we just can't do it," Whitaker said. "But if someone calls in with a question about a new Mac operating system, that's when we say, 'OK, let's take a moment to go through process with you. Let's find out what we see together.'"
Whitaker, who works with student employees from UIT's Student University Development Opportunity (sUdo) program, said agents must be only "technical enough to know where to find the information they need."
For example, the collaborative and transparent nature of the ServiceNow platform, the common IT service management platform used by UIT and University of Utah Health Information Technology Services (ITS), , contributes to the collective institutional knowledge Spehar calls "the hive mind." The system allows multiple agents to monitor the progress of support requests and collaborate on complicated issues. Information shared across ServiceNow often reveals common pain points for end users, and where products and services, and communications, can be improved.
ServiceNow also houses an internal Campus Help Desk knowledge base (KB) of more than 130 articles. The internal KB maintained by the ITS Service Desk contains more than 800 articles, and is visible to campus-side agents as well. Spehar noted that Microsoft Teams, which she and her colleagues "have used extensively since working from home," is another indispensable tool to quickly source answers to users' questions.
In a perfect world, users will discover solutions before they have to reach out to the help desk. The university's public-facing IT Knowledge Base does preempt some questions, Whitaker said, which is why the team tries to promote it on calls as much as possible.
"People today are definitely more technologically savvy than ever before," he said. "There's a lot of self-service information available to them."
Besides sharing knowledge bases, UIT and ITS occasionally come together to form a "mega desk" in anticipation of call increases due to major, potentially disruptive IT initiatives. For instance, a mega desk was staffed in March 2020 to answer a surge in calls to the university's COVID-19 hotline and again in August 2020 when main campus staff, faculty, and students were required to change their uNID passwords.
"We staff up and combine resources when necessary," Lloyd said.
While dispensing technical advice is an essential help desk skill, the human touch is equally important.
"We try to hire people who have a combination of technical skills and empathy," Exon said. Here's a kudos for Spehar who exemplifies this kind of customer-centric spirit.
While customer care is certainly the end goal, self-care matters, too, Whitaker said.
"We're honest with our student employees. We say, 'Hey, when you finish a call, take a moment to breathe, enter the information you need to finish a ticket, and don't worry about the phone for a second.' We all look out for each other in that way."
Node 4
Our monthly newsletter includes news from UIT and other campus/ University of Utah Health IT organizations, features about UIT employees, IT governance news, and various announcements and updates.
Categories