UIT named employer of the year for student programs
The University of Utah's Career & Professional Development Center has recognized University Information Technology (UIT) as its 2022 Employer of the Year.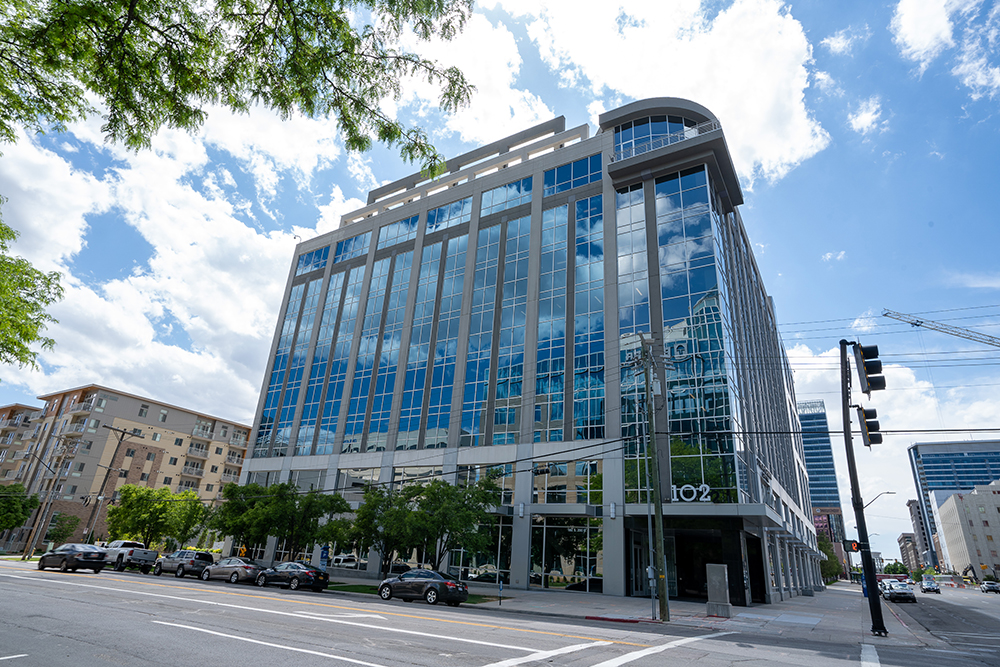 Each spring, the career center issues four Career Impact Awards. The Employer of the Year designation is awarded to the organization that best demonstrates "exceptional support to U students, interns, and/or graduates."
According to the career center's Instagram account, where the awards were announced from April 11-15, UIT was nominated for "the sheer number of interns" and "high-quality experience" provided by its student employment program, comprising the Student University Development Opportunity (SUDO) program and an internship program within University Support Services (USS).
UIT student employees provided the following comments to the career center about their experiences in the program.
"My internship with UIT has allowed me to be a part of a team where I am trusted and given the opportunity to work on some really great, valued projects. SUDO has also helped me set goals and achieve many things for those projects as well as develop myself and my own skills."

"… Doing work that actually happens out in the industry means I get to gain skills necessary to come out of school and make a difference. Mentors and other connections provide a great learning environment in which I felt encouraged to ask questions [and] get career insights."
Please note, the Office of the Registrar has restricted the use of student names on the UIT website.
Monty Kaufusi, manager of UIT's Service Monitoring Group and the SUDO program, could not be prouder.
"We're extremely honored," Kaufusi said. "This award recognizes the talents, professionalism, and sincere curiosities our students bring to the workplace, and is a credit to our dedicated mentors as well. SUDO strives to create a supportive and inclusive environment where young people are respected for the individuals they are, not just the skills they bring to UIT and the university."
Dan Thornley, associate director of USS Quality Assurance/GIS who helps oversee the USS student employee program, wholeheartedly agreed.
"USS has a long track record of hiring bright and ambitious students," Thornley said. "We do everything in our power to give them real-world experience, and have been rewarded again and again with new ways of thinking and creative problem-solving. Their fresh perspectives are incredibly valuable, and we hope our students feel valued in return."
UIT student employment
SUDO program
---
USS program
UIT's mentor-based student program offers competitive pay and flexible hours, and hands-on experience in an institution-wide environment. Having an effective and supportive supervisor is one of the most important elements of a successful internship experience, according to the National Survey of College Internships (NSCI) 2021 Report.
UIT's student employees have moved on to work full-time in UIT and at Adobe, Goldman Sachs, General Motors, Symantec, Premier, Galileo, Qualtrics, Raytheon, and Boeing Defense, Space & Security, among others. Kaufusi said the program "gives students the tools they need to define their educational paths and ultimately build fulfilling careers."
"For them, it really is true, the best is yet to come," he said.
The program has grown considerably in recent years — from 17 student employees in 2015 to 95 in 2022. In addition, 80 out of UIT's approximately 430 full-time employees, or 19%, were once student employees in the organization.
Visit this @theU article for details on all of this year's award winners. If you missed the nomination deadline for this year's Career Impact Awards, nominations for the 2023 awards will open at the start of the spring 2023 semester. A nomination form will be made available on the Career Impact Award webpage.
Node 4
Our monthly newsletter includes news from UIT and other campus/ University of Utah Health IT organizations, features about UIT employees, IT governance news, and various announcements and updates.
Categories