UIT Leadership Spotlight: Monty Kaufusi, manager, Service Monitoring Group and SUDO program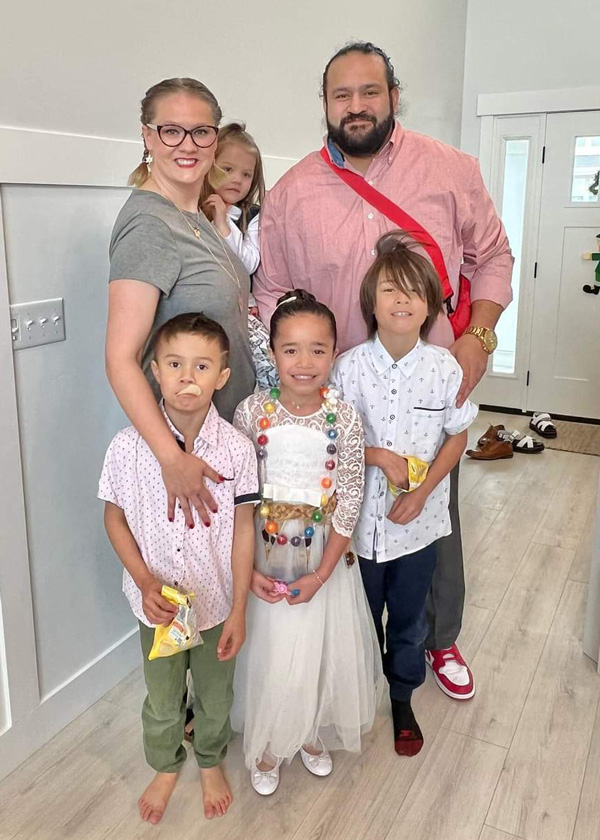 Where are you from originally?
The islands of Idaho (Boise).
What post-secondary degree(s) do you have, in what subjects, and from which school(s)?
A Bachelor of Science in information systems from the University of Utah.
What led you to the University of Utah?
To play football.
Can you describe the path you took to IT leadership?
My path was simple. With my skill set, I knew that in IT leadership I could make the most difference for the people I call my extended family, my Utah family, outside of them taking courses, reading books, and networking. My leadership drive comes from wanting to help improve my friends' lives. I've had some amazing mentors who have made my life easier, and I want to do the same for others. (Shoutout to Phil Kimball and Jim Livingston. They can buy me lunch later for that plug.)
How would you describe your leadership style and/or philosophy?
As I mentioned above, my motivation is to help those around me have better, happier lives. Bottom line. The greatest compliment I've received and/or given was "you make my life easier." I enjoy everyone, but I truly care about and have fun working with the Service Monitoring Group and Student University Development Opportunity (SUDO) team.
What do you enjoy most about your role at the U?
Making people's lives better. Leadership isn't the only way to do that, but with my skill set, it's the best and most rewarding way I've found to do it.

What do you find most challenging about your job?
Having the view I have and seeing where there is struggle. I don't like that at all. The worst feeling is seeing the challenges facing my peers or teams, and due to time or external forces, not being able to solve it with them. Not for them but in the trenches with them.
That's one of the reasons I participate in various committees, including the UIT-ITS Equity, Diversity, and Inclusion committee. At the end of the day, I just want to create a better and happier life for all.
What are some of your hobbies?
Family, friends, food. I build hobby-grade radio-controlled (RC) cars with my kids when we are not playing a sport or video games. We have about 40 RC cars in various sizes.
Is there a fun fact about yourself that you'd like to share?
My wife applied on my behalf for my first office IT job with UIT. I didn't think I could do it and I would be a coach, landscaper, or construction worker. There's nothing wrong with those professions, but I truly thought those were my only options. But she knew I wanted to shift into IT. So my (definitely) better half applied for my first technical job with University Support Services. That's pretty funny, looking back.
Is there anything else that you think our readers would like to know about you?
I'm open to getting to know anyone and everyone, so hit me up. I would love to hear about each of our IT family members and share what I know. Let's talk cryptocurrency. Let's talk about food. Let's chat about video games. Let's just chat.
Node 4
Our monthly newsletter includes news from UIT and other campus/ University of Utah Health IT organizations, features about UIT employees, IT governance news, and various announcements and updates.
Categories