Photos: 2022 UIT Holiday Luncheon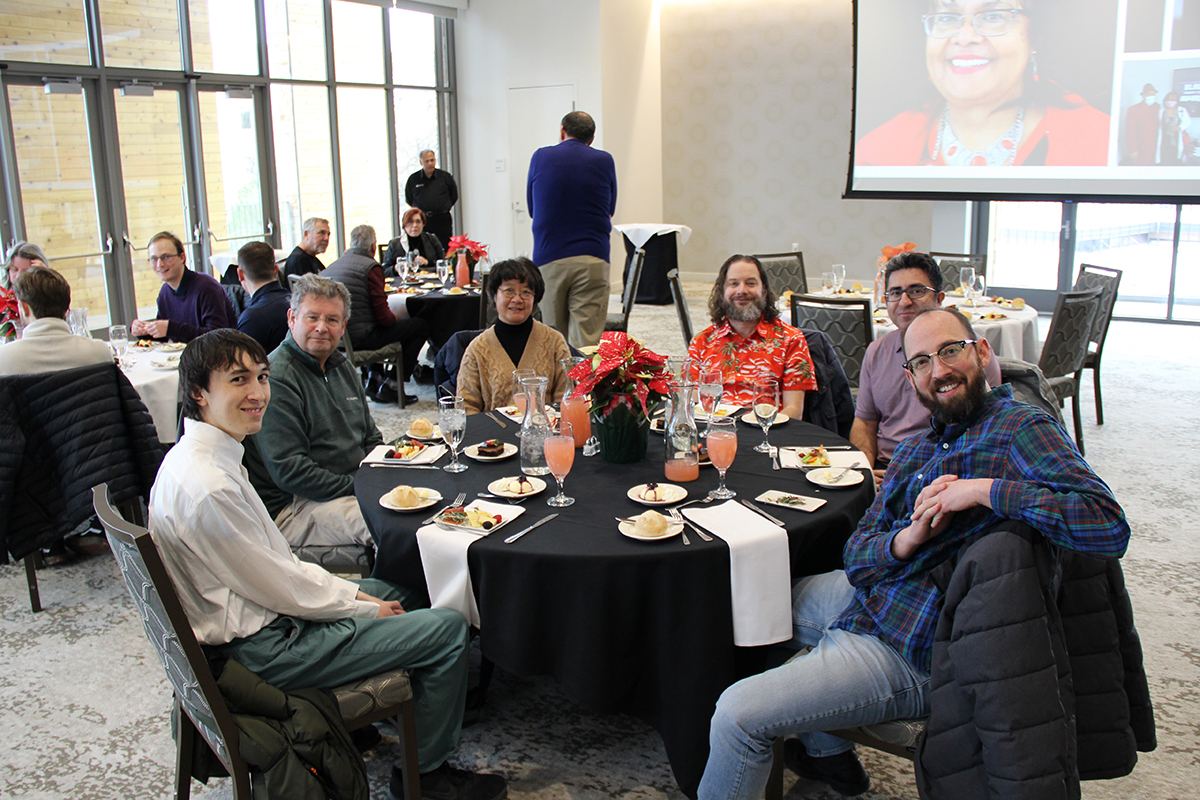 The UIT Holiday Luncheon returned on December 1 after a three-year hiatus.
"It's really nice to see everyone's faces. It's been a very long time since I've seen many of you," Aimee Ellett, special assistant to Chief Information Officer Steve Hess, said during welcoming remarks. Ellett emceed the event with Amir Masood, systems administrator for UIT's UMail & Collaboration team.
The Cleone Peterson Eccles Alumni House's OC Tanner Ballroom once again played host to approximately 145 UIT staff members. This year's celebration featured a UIT year-in-review slideshow, greetings from Hess, a three-course meal plated by Crimson Catering by Chartwells, and three rounds of prize giveaways — from air fryers and video projectors to board games and U-branded throw blankets. List of prize winners (login required).
UIT Leadership would like to thank the following people who pitched in to help make the luncheon a success:
Volunteers Brandon Callahan, Arnie Carter, Tyler Chmelik, Tim Goodale, Brandon Gresham, Emily Jacoby, Amir Masood, Tina Nguyen, Emily Rushton, Roy Schulz, Jeff Shuckra, Joshua Stallard, and Mike Tyler
Party planning and management: Jesse Drake, Aimee Ellett, Larrisa Turner, and Cassandra Van Buren
Below are photos from the event:
Node 4
Our monthly newsletter includes news from UIT and other campus/ University of Utah Health IT organizations, features about UIT employees, IT governance news, and various announcements and updates.
Categories