Hardware upgrades make everything old new again
"Set it and forget it." You might remember this catchy slogan about a rotisserie oven popularized by pitchman Ron Popeil.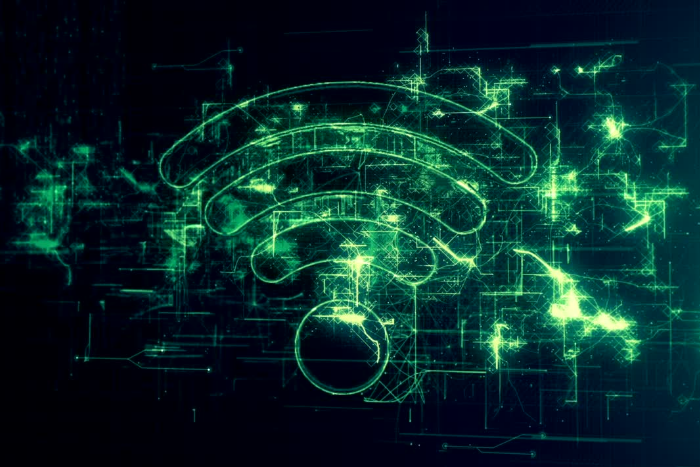 If only life were like an informercial …
In the real world, technology comes with an expiration date. Network hardware like wireless access points (APs), routers, and switches, for example, are in a continuous state of flux and can't just be set and forgotten. New network devices regularly come online, and old devices exceed their manufacturer-recommended end of life and fall out of compliance.
"A network engineer's job is never done," said Abraham Kololli, director for UIT Network Services. "They're constantly swapping out old equipment for new and introducing new fiber pathways to ensure redundancy. These efforts improve the speed and capacity of network connections used by faculty, staff, students, and our research community."
"Refresh network, storage, and server equipment to reduce risk" is a top strategic initiative in the FY2022-2023 iteration of UIT's strategic plan, but staving off network downtime isn't the only driver behind replacing old hardware. The age of network components greatly impacts system reliability and safety, too.
"Life cycle-driven upgrades largely go unseen, but they're critical to the stability, redundancy, and security of the university's wireless networks," Kololli said.
Rosalia Villegas, a business data analyst in UIT Network Services, said approximately 67 percent of network projects tracked in the 2022 calendar year were hardware and software life cycle upgrades, up 10% from CY2021.
Network managers like UIT's Ray Carsey must balance the expected longevity of installed equipment against the risk to network availability.
"To prioritize our investments and minimize outages, we have to understand all the factors that affect the life of any given piece of equipment, the events that trigger an upgrade, and then set a strategy for replacement and support," Carsey said.
Though there are cost savings to eking out extra years from network assets, Carsey said UIT errs on the side of replacing a piece of equipment sooner rather than later. There are "too many downsides," he said, to using aging equipment, such as reduced performance and agility, and increased risks and operational costs.
Carsey said his team typically swaps out network hardware every five to seven years. That's a heavy lift when you consider his team manages more than 15,000 network devices, including 12,000+ wireless APs. The Network Edge team oversees the life cycle refreshes of 2,064 devices and a total of 270,444 physical interfaces, according to Network Engineer Rick Titus.
Villegas provided a high-level look at key network hardware projects scheduled for CY2023:
Some network edge switches, wireless APS, and remote network nodes on campus, along with select network edge equipment and wireless APs at the University of Utah Health will be replaced
Two-thirds of all network routers in U of U Health's hospitals and clinics will be replaced
Select network switches in the U's Downtown Data Center's application-centric infrastructure (ACI) environment will be replaced

Network insight visibility efforts will improve the network customer experience and support troubleshooting efforts

An additional Palo Alto Networks series PA-5200 firewall will be deployed to support growth for U of U Health departments
Node 4
Our monthly newsletter includes news from UIT and other campus/ University of Utah Health IT organizations, features about UIT employees, IT governance news, and various announcements and updates.
Categories