UIT Leadership Spotlight: Brandon Gresham, manager, USS Constituent Relationship Management Team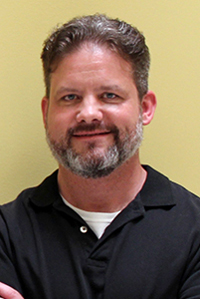 Where are you from originally?
Technically, San Diego, California; I was born while my dad was stationed there with the U.S. Navy. But we're a Utah family from the Ogden area.
What post-secondary degree(s) do you have, in what subjects, and from which school(s)?
I earned a Bachelor of Science in computer science from Weber State University. I also attended Salt Lake Community College, where I earned an Associate of Science in computer science with an emphasis on software development.
What led you to the University of Utah?
A friend at Weber State worked in software development for UIT's University Support Services (USS). When we graduated, he went on to look for new work and encouraged me to apply for an open position in USS, which I did.
Can you describe the path you took to IT leadership?
During my internship with a small dev shop in Sandy, my manager told me that he thought my skills leaned more in the direction of a product manager. After some thought, I agreed, but I wasn't ready to set down my developer gloves yet — I had dreamed of being a developer since fourth grade.
About the same time, a college professor advised me to spend the first five to 10 years of my career as a generalist: learn as much as I could about as many things as I could and then find an area to specialize in.
After working for the USS Auxiliary team for a bit, I became a developer for the Kuali team (now defunct); later, I worked on the Systems Team (now the CTO Software Platform Services team) helping to manage our Java web servers and related systems. After that, I worked for Identity & Access Management and developed the initial Duo 2FA self-management application.
By then, I felt ready to move into product management, but Doug Kenner suggested I apply for a software design engineer job with the USS HR/Auxiliary Engineering Team. That position taught me a ton of soft skills, many of which I had not been comfortable with before. I also got some initial exposure to Salesforce during the Institutional Advancement's Salesforce project, and I had asked to lead the implementation of the PeopleSoft HR Helpdesk constituent relationship management (CRM) system. Shortly after that implementation, I heard CIO Steve Hess wanted to start a CRM program in UIT to help "herd the cats" (as I lovingly refer to my job). Knowing that the largest presence of CRM on campus is Salesforce, I jumped at the chance and threw my hat in the ring.
How would you describe your leadership style and/or philosophy?
During my time in the U.S. Navy, I came to appreciate the need for some hierarchy and the fact that someone must be the decision maker. I also came to appreciate the comfort and stability afforded by that person driving what work to do and when.
Later, on the Kuali project, I had the opportunity to learn about Agile development, specifically using the Scrum framework. Scrum is based on the idea that teams can be self-organizing: They don't need a leader in the traditional sense but more of a servant to the team, someone to help shield the team from external distractions and help team members do their work as efficiently as possible.
That is what I try to do as a UIT manager: stay true to the concept of servant leadership while making the difficult decisions when required.
What do you enjoy most about your role at the U?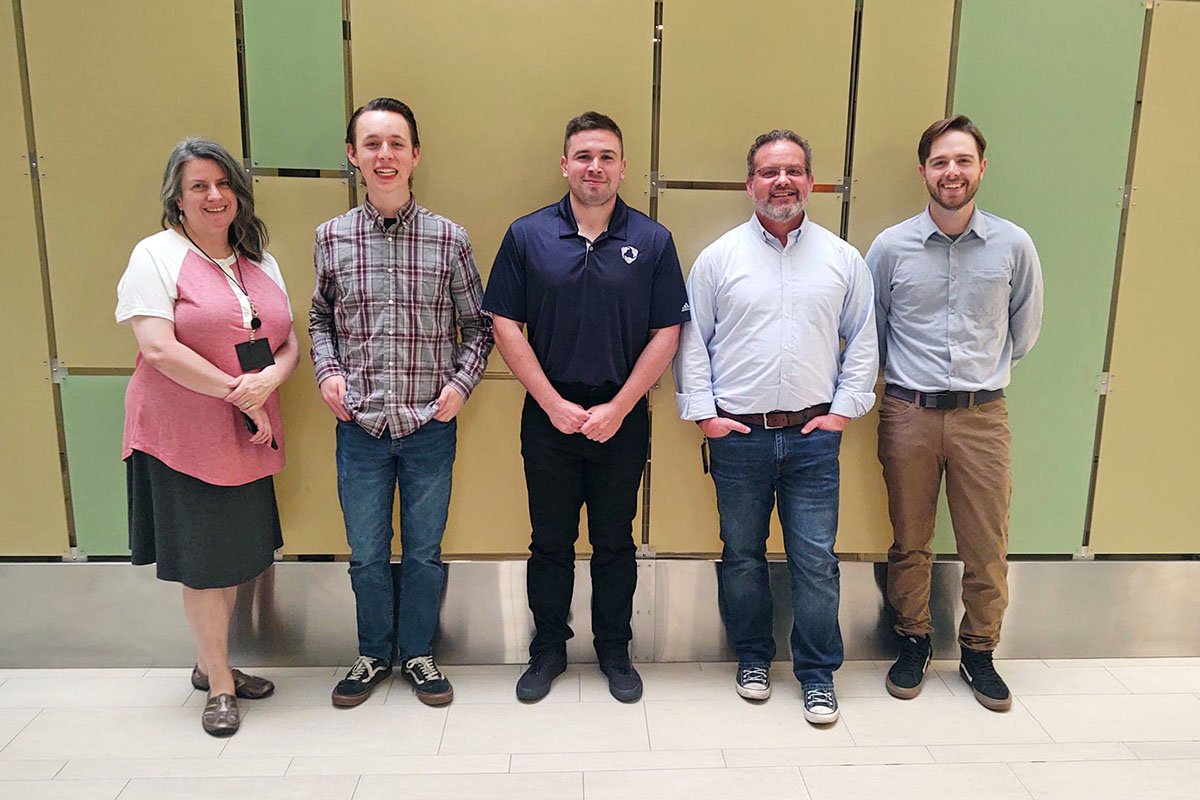 My role is extremely dynamic, which is interesting and exciting for me, but also a challenge to juggle and manage. I spend a significant amount of time collaborating with individuals from other U Salesforce teams, as well as campus and hospital teams that are exploring Salesforce as a potential solution to their needs.
I love the creative process of hearing user needs and trying to identify common threads to weave a vision of what CRM should look like at the university. I think it's difficult to overstate the transformational potential that CRM could have on the student experience — if we can implement it with the right vision and resources.
What do you find most challenging about your job?
While this is interesting, and potentially transformational work, it can be challenging to help stakeholders understand what they're asking for. Like any enterprise resource planning (ERP) system, Salesforce isn't a software application in the traditional sense — it's more of a framework upon which you build the solution.
Configuring Salesforce to work the way your team needs requires a fair bit of time exploring options, how your team works, and a fit gap analysis to decide how to tailor the options to your workflow. This work can require a significant amount of time and effort — from the UIT Constituent Relationship Management (CRM) team and the customer. Add to this the complexities of working in an enterprise environment where the solution for each department must be isolated and fully independent of any other solution, and the difficulties only mount.
This struggle between departments wanting unique solutions, and wanting them on their own timeline and cost requirements, presents a significant challenge. The university and its students are best served when we use common tools — and Salesforce is ideally suited for this. But individual departments are sometimes faced with the difficult decision of embracing this work versus buying a system that meets their primary needs right out of the box.
What are some of your hobbies?
I love all things Dungeons & Dragons (D&D). Although I didn't play for about 30 years, I have been obsessed with D&D, fantasy, and related hobbies ever since the second grade. About five years ago, I rediscovered my love for D&D and now play with a small group of friends about once a month.
I also constantly read a wide range of subjects, though I almost never read fiction. Much like my career path, I am a generalist with reading as well: I prefer to read a little about a lot of things instead of a lot about a few things. Philosophy is a great example: I love the topic, but I would still consider myself a novice.
Is there a fun fact about yourself that you'd like to share?
I have been lucky enough to visit every continent but Antarctica. It had never even occurred to me that one could visit Antarctica until my USS colleague Nelson LeDuc told me about his trip there. Ever since, I have thought that I should make that trip someday. It's expensive, though. Do you think Steve Hess might give me an early retirement gift? LOL
Is there anything else that you think our readers would like to know about you?
I come from a blue-collar family, and I am one of the only ones to graduate from college. I attended college fairly late in life, in my 30s. To all our UIT interns who might be reading this and struggling to find your feet in this field: Don't worry, you've got this!
Node 4
Our monthly newsletter includes news from UIT and other campus/ University of Utah Health IT organizations, features about UIT employees, IT governance news, and various announcements and updates.
Categories