Williams Building project paves the way for a more secure network
An initiative is underway to move network nodes from the Park Building to the Williams Building in Research Park, making it the University of Utah's second primary network node after the Eccles Broadcast Center (EBC).
"As the university continues to grow, the IT infrastructure that supports these facilities must grow with it," said Tim Goodale, UIT Cable Plant senior product manager.
The added layer of redundancy, according to Chief Technology Officer Jim Livingston, will help ensure the high availability of critical network resources.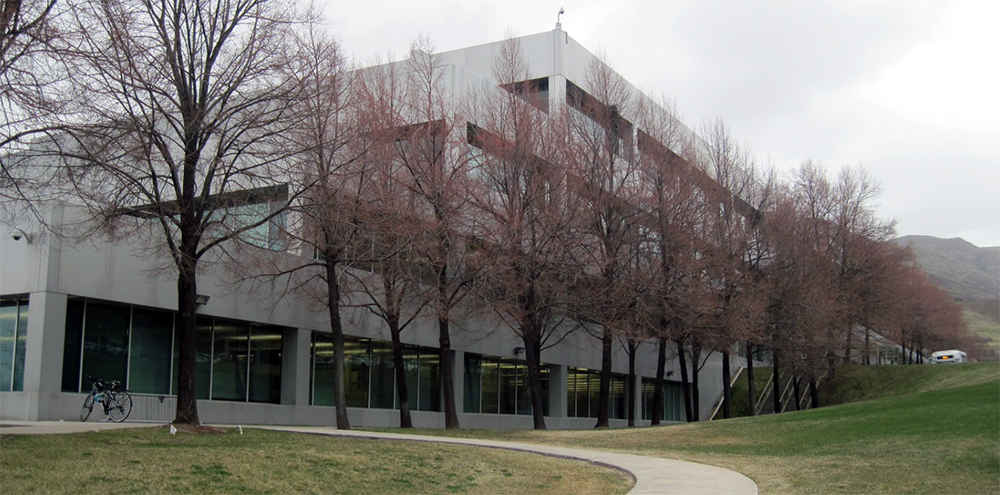 The Williams Building spans 210,000 square feet of office space and houses University of Utah Health's Department of Pediatrics. Originally the Northwest Pipeline Building prior to being acquired by the Williams Companies, the Goldman Sachs Group owned much of the building before the investment firm's decision to vacate.
The project — a financial and technical collaboration among University Information Technology (UIT), Information Technology Services (ITS), and Utah Education & Telehealth Network (UETN) — is part of a broader "node hardening" strategy designed to reduce risk and improve network resiliency.
In consultation with Campus Planning, Design & Construction, Arch Nexus, and Spectrum Engineers, UIT is renovating an existing data center to conform with Uptime Institute Tier 3 standards. Tier 3's "concurrently maintainable" standard for power, cooling, and network infrastructure means that redundant systems are in place to ensure that downtime isn't necessary when equipment is replaced or maintained.­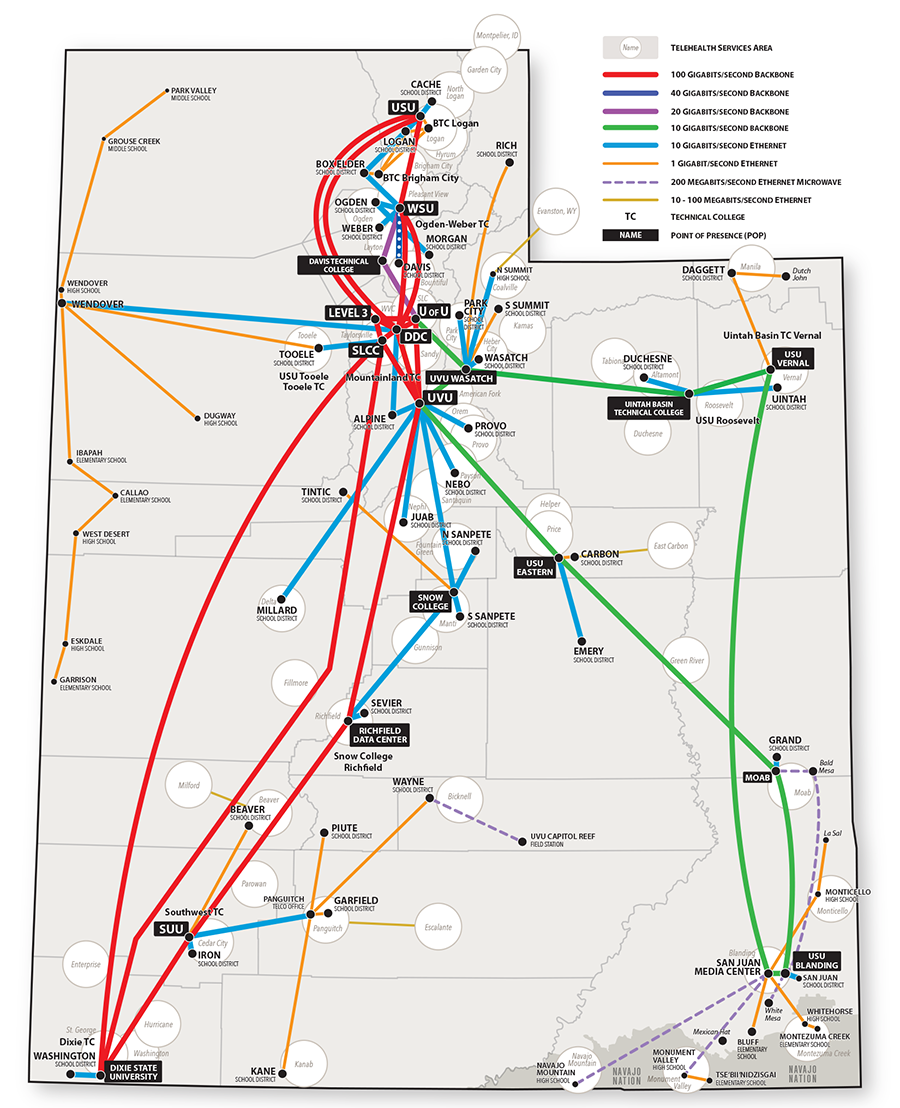 In parallel with interior construction, underground fiber-optic cables and conduits are being installed to provide redundant network pathways so that no single fiber cut can interrupt university connectivity. Currently, UIT's Fiber Team is closing a loop between Sunnyside Avenue and Guardsman Way. UETN will relocate critical infrastructure that connect 1,700+ sites across the state of Utah, as well as carrier-grade dense wavelength division multiplexing (DWDM) equipment — technology used to increase the bandwidth of existing fiber networks.
UIT's Earl Lewis, the initiative's IT project manager, said interior construction is approximately 50% complete, and fiber-optic installations are approximately 95% complete. Mike Ekstrom, director of Communications Infrastructure in UIT's CTO organization, said the project is on track for university occupancy and initial technology deployments in May 2022.
"We're really pleased with the progress that's been made. This is a critical piece of infrastructure for the university to move forward with cloud services," Ekstrom said at a recent Strategic Information Technology Committee (SITC) meeting.
Network Services Manager Ray Carsey said "it would be far costlier to retrofit the Park Building" than build on an existing data center, and, Lewis added, not combining new and old technologies saves money on maintenance. It's also a common risk mitigation strategy to avoid system inoperability issues.
As Goodale put it, "If you put a new starter on an old car, you still have an old car."
Lewis noted that the project is phased in a way that allows UIT to repurpose a significant amount of network equipment in the Park Building. Another key driver behind the project, Ekstrom said, is the fact that legacy buildings are unable to meet the level of seismic protection offered by newer buildings at any level of investment.
Goodale said that most of the new fiber is architected to eliminate single points of failure and minimize impact during the transition. Though there's always risk when critical infrastructure is moved, Ekstrom said, industry best planning practices has led UIT to identify all mission-critical connections. In addition, all critical work will be performed after regular business hours. Lewis is leading communication efforts with identified points of contact, and network engineers are coordinating the fiber moves with UIT's Network Operations Center (NOC).
Ekstrom said UIT will next explore a project to harden additional network nodes on campus.
Node 4
Our monthly newsletter includes news from UIT and other campus/ University of Utah Health IT organizations, features about UIT employees, IT governance news, and various announcements and updates.
Categories