Most-viewed articles: Node 4's top 10 of 2020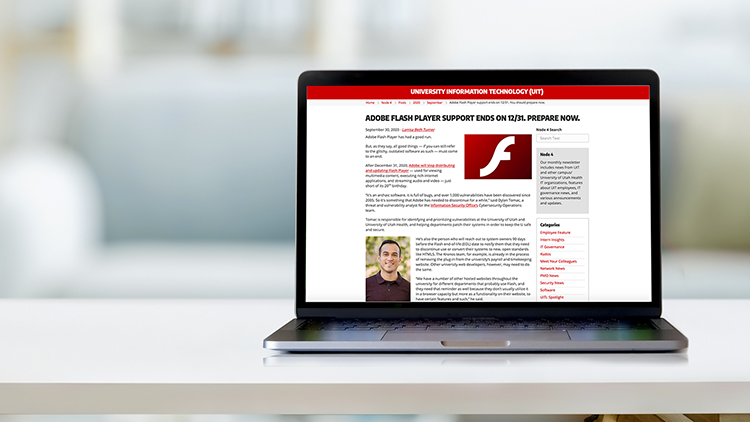 UIT published 106 Node 4 articles in 2020. Of these, 34 appeared as feature articles or announcements in the University of Utah's online newsletter This Week @theU, with additional contributions to Researcher's Corner, Campus Connect, and the U's COVID-19 central website.
Without the collaboration of our colleagues, UIT Strategic Communication wouldn't be able to publicize IT initiatives affecting the U community or amplify the top-notch work taking place within the organization. We extend our gratitude to everyone who shared their expertise, insights, and stories with us — and of course, to our information email service subscribers and readers!
Here are the top 10 most-viewed Node 4 articles this past year:
Node 4
Our monthly newsletter includes news from UIT and other campus/ University of Utah Health IT organizations, features about UIT employees, IT governance news, and various announcements and updates.
Categories