New software will aid Admissions' test-optional pilot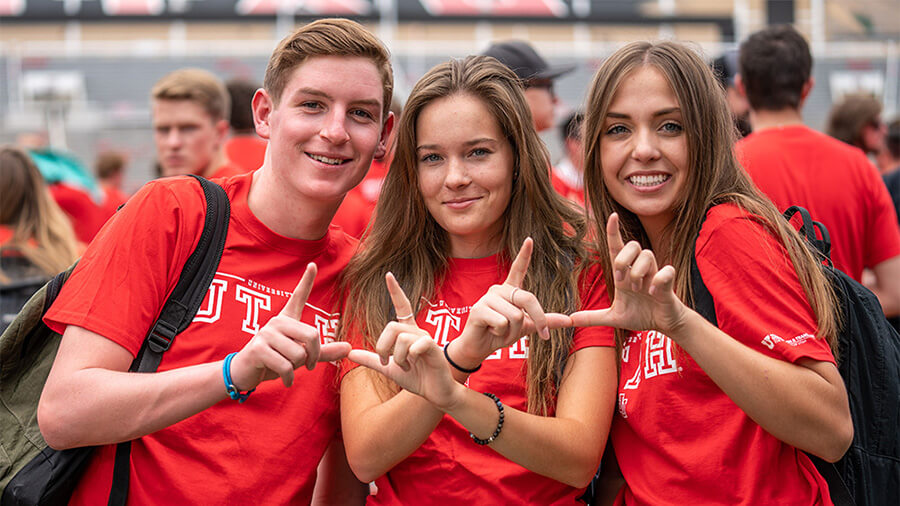 As the COVID-19 pandemic disrupted education at all levels — often for the worse, sometimes for the better — schools had to adapt and evolve in unprecedented ways. At the University of Utah, the upheaval became, among other things, an opportunity to improve undergraduate admissions standards, technology, and processes while easing the burden on applicants.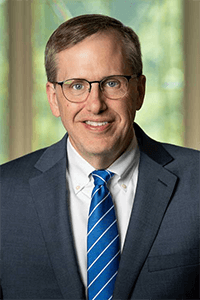 In June, the university announced a two-year pilot study in which standardized test scores (ACT/SAT) are optional for undergraduate admissions, although a few exceptions exist depending on the type of high school and degree.
The pilot was born out of a desire to decrease some of the costs and complexities associated with the application process, to address access issues due to the closure of standardized testing centers during the COVID-19 pandemic and natural disasters, and to stay competitive with states like California that have made the tests optional.
"Student safety and accessibility are top of mind for us in making this decision," Steve Robinson, senior associate vice president for Enrollment Management, said at the time. "We will be implementing new methods and technology over the next two years to ensure the admissions process remains comprehensive despite no longer receiving standardized test scores. We look forward to the results of the pilot to determine whether this may be a permanent change for the U."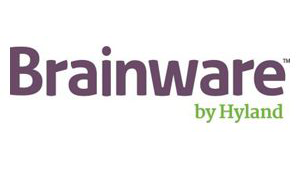 Enrollment Management and the Office of Admissions asked UIT to help update their document capture system; purchase Brainware, an optical character recognition (OCR) software, and integrate it with existing systems; and implement new workflows and methodology. All this will allow them to extract and analyze new data points from high school transcripts that hadn't been possible due to a high volume of application submissions and a gap in technology.
While it's still too early to know what the data might reveal about the U's applicants, Robinson expects that Brainware will save time and energy for Student Enrollment and Admissions staff, increase access for high school students and college transfers, improve admissions decisions, and help increase student retention.
Bringing Brainware online
The two-year pilot study began with the fall 2021 admissions cycle. ACT/SAT scores are not required for admission, merit scholarships, or direct admission programs.
The application process hasn't changed, only the requirements. Students will continue to use the Common Application to apply to the University of Utah, with the option to include standardized test scores in addition to their high school transcript.
About the pilot study
As part of a two-year pilot study, the University of Utah in June elected to make the submission of standardized test scores optional for freshman applicants beginning with the fall 2021 admissions cycle.
ACT/SAT scores are not required for admission, merit scholarships (including department scholarships), or direct admission programs (including Engineering). Students who do not earn a GPA that is directly comparable to other high school students, such as those who have a GED, are home-schooled or those from non-accredited high schools, will still be required to submit a standardized test score.
Learn more about the pilot study in the Test Optional FAQ.
When the university decided to make test scores optional, Robinson said he and his team knew that they needed to modify the admissions review process, looking beyond grade point average (GPA), extracurricular activities, and similar numerical metrics.
"We wanted to find other factors that we could quantify," he said. "And one thing that we knew other schools had done successfully was to look at course progression and patterns in the way that students pursue their high school career."
At the time, however, Admissions and Enrollment Management didn't have the capability to analyze those trend lines.
Although Admissions had digital images of transcripts in OnBase by Hyland, an enterprise digital document management system, its staff weren't able to retrieve information about all the data points they were interested in without pulling individual records. With UIT's help, Admissions sought software that could bridge the gap between OnBase and Oracle PeopleSoft Campus Solutions, a student management system where the information will be stored for analysis.
Rachael Sheedy, associate director of Product Management for Student Systems in University Support Services (USS), helped conduct market research and facilitate the request for proposal (RFP) process from the IT perspective. Emily Rushton, a project manager in UIT's Project Management Office (PMO), is helping to coordinate all the moving pieces.
The team ultimately decided on Brainware, an optical character recognition tool also produced by Hyland. The software was purchased with funds from the CARES Act.
USS' Mark Curtz, the IT product manager for OnBase, is helping to support the integration with Brainware, while Senior Software Design Engineer Suzanne Wayment and the USS Student Team will develop a web service to automate the import of student transcript data from Brainware to PeopleSoft. Julie Hottes, assistant director for the Office of Admissions, is helping with the integration on multiple fronts.
To meet CARES Act requirements, Rushton and Sheedy said the team had to implement at least one phase of the project before the end of December 2020. Due to time constraints, they first worked to re-create existing OnBase scan queues.
Now the project team is working with the vendor to implement Brainware. Once it is, Hottes said the process will look something like this:
"As we receive the transcripts through the OnBase system, they'll be sent to Brainware. Brainware will then complete OCR, and from that, it'll be able to determine whether the document is a high school or college transcript. Then, based on that, Brainware will pull information from preidentified fields. Depending on how the overall solution is set up, there might be additional validation steps before the data is pushed over to PeopleSoft. Once the data is in PeopleSoft, the Enrollment Management Research Analytics team can do the analysis."
Simply put, Brainware will "extract course and grade information from high school transcripts and load it into PeopleSoft for analysis," Rushton said, adding that the software will "automate a process that's not super automated right now."
Although some documents still might require manual interaction, Hottes said Brainware will enable Admissions to pull new data from high school transcripts in less time than it would take to enter manually and to be more efficient than before in capturing data from college transcripts.
Data with big benefits
For fall 2021, the first test-optional semester, the U received an estimated 18,000 freshman applications, which now are sitting in OnBase. Initially, the Admissions team planned to use Brainware to extract data from the fall 2021 transcripts for analysis with fall 2022 admissions, but they've had to find another way to extract the data due to implementation delays.
With that data, Robinson said "we can follow intellectual rabbit holes, if you will, looking at various elements and trends to come up with the key indicators that we want to assess in the future."
Robinson said the information extracted by Brainware could make a difference for more marginal candidates whose GPA isn't as strong as other applicants, but whose transcripts show improvement over time or course progression. For example, if someone failed English or math as a freshman, Admissions could look at whether that person later rebounded.
"They didn't have a great freshman year, but they killed it in their sophomore, junior, and senior years. They're working hard. Or even in subjects that they don't do well, they've advanced," he said. "Let's not hold what happened in their freshman year against them, because they've obviously learned from it and fared better."
Robinson also said the additional data will help the university make better admissions decisions. For example, he said, the Admissions office can use the data to see which students have shown a greater probability for success.
"It's those factors that, unless we pull an individual transcript, we just don't know," he said.
While the metrics will be extremely valuable, Robinson reiterated that they're only one piece of the university's holistic review process.
"We still want to look beyond the numbers … because we want to ensure that we've reviewed everything to the point that we've got the total candidate in mind," he said.
Robinson said the information made available by Brainware has the potential to support other U strategic goals, too, adding that student retention might stand to benefit the most.
Academic advisors, for example, could use the data to parse out which of their students have struggled in mathematics, which "can be an indicator of whether a student is at risk of not returning after their freshman year or leaving prior to graduation," he said.
"Right now, we just don't know because we don't have that analysis, and it'll take a while to get enough data into PeopleSoft before we can make that determination," Robinson said. "But I do see this having impact beyond admissions for student success."
Once the focus shifts to college transcripts, transfer students may benefit the most from the Brainware integration because they'll be able to see which credits transferred to the U and how they measure up against their degree requirements.
"It may expedite their decision-making process, both positively and negatively," Robinson said. "They may say, 'OK, this looks great. I'm six semesters from graduation if I come to the U,' or 'Wow, it's going to take me seven semesters at the U versus five semesters at another school.' Transfer students are different, and they really do look through that kind of lens."
The future of admissions
As excited as the project team is about the access to additional data, it's too early to predict what they might find when they start the analysis — or whether the U will remain test-optional after the pilot study ends in two years.
Because of the COVID-19 pandemic, Robinson said it's not clear what will happen to standardized testing. Based on what he's seen nationally, however, Robinson doesn't think the tests will ever be the same.
Even if the U reinstates standardized test scores after the pilot study ends, he said the Admissions office would likely still do this type of analysis.
"If you look only at GPA and test scores, and that's 80% or 90% of your decision, you will miss out on some great candidates who would be wonderful for the university," he said. "So I believe that Brainware is a tool for greater access and that we hopefully will bring more students to the U than we did previously through this mechanism."
"I also hope that it will help us graduate more of the same students from the U by flagging them for additional assistance that they might need even before they get here on the basis of what we see coming out of high school."
"Brainware is just much more robust than anything that we've ever had before."
Node 4
Our monthly newsletter includes news from UIT and other campus/ University of Utah Health IT organizations, features about UIT employees, IT governance news, and various announcements and updates.
Categories