UMail migration to Exchange Online begins June 1
Note: If you are experiencing issues accessing your UMail account through Outlook Web Access (OWA), please ensure that you have cleared your web browser's cache and cookies, and are using the full web address (www.umail.utah.edu). Those trying to access OWA without entering "www." before the web address may be unable to reach their UMail accounts.
Please visit this IT Knowledge Base article for more information about the migration and self-service support.
---
Starting Tuesday, June 1, 2021, University Information Technology (UIT) will begin to gradually migrate all University of Utah and University of Utah Health faculty and staff UMail accounts from Microsoft Exchange Server (hosted on campus) to Microsoft Exchange Online (hosted online by Microsoft infrastructure). The upgrade is part of the effort to modernize the U's communication technology and better meet the needs of those working, learning, and teaching remotely.
Faculty and staff will receive a targeted email 24 to 48 hours prior to initiation of their account migration. The total time for your migration depends on the size of the mailbox(es) to be moved and amount of data to be transferred to Microsoft servers. Extremely large mailboxes can take a number of days to transfer.
If you're unable to access your UMail account through your desktop/mobile client or web browser after the migration, please refer to this IT Knowledge Base article for instructions. Please note that UMail is always accessible via Outlook Web Access (OWA) using a web browser.
After your account moves to Exchange Online, you may receive a notification that says "The Microsoft Exchange Administrator has made a change that requires you to quit and restart Outlook." Please follow the directions.
The migration includes an updated interface for OWA, which will redirect from https://www.umail.utah.edu/ to https://outlook.office.com/. The interfaces of the Outlook desktop and mobile clients will remain the same for most users, although some macOS users may automatically update to the latest version of Outlook for Mac.
Other changes include:
Mailbox storage increased to 100GB
Retention of deleted items and off-site backups decreased from 90 days to 30 days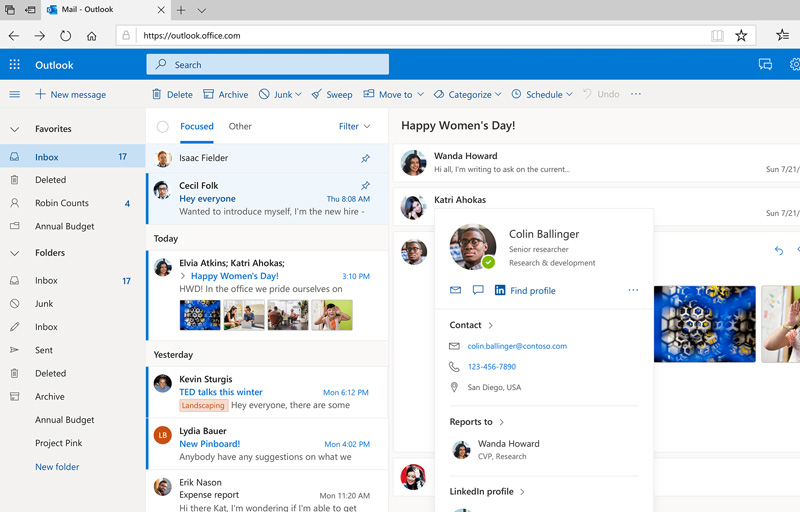 Impact
Until the entire university migrates to Exchange Online, you may experience some temporary UMail issues, including:
For information about other known issues, please refer to the Exchange Online help article.
This migration was previously announced via @theU, Pulse (login required), UIT's Node 4 newsletter and website, Twitter, webinars for IT staff, and presentations for several university committees and management groups (including the Council of Academic Deans, U of U Health Ops and Management councils, and ITS managers). The upgrade has been approved by the university's Strategic Information Technology Committee.
Support
For additional details or support, your local IT support staff may be able to assist, or you may contact your respective help desk:
Node 4
Our monthly newsletter includes news from UIT and other campus/ University of Utah Health IT organizations, features about UIT employees, IT governance news, and various announcements and updates.
Categories