Six UIT associate directors promoted to director level
UIT is pleased to announce that the following people have been promoted within the past 16 months from associate director to director:
Gary Carter, Product Management for Finance & Auxiliary, University Support Services (USS), effective February 2021
Tom Howa, Data Management & Analytics, USS, effective February 2021
Abraham Kololli, Network Services, Chief Technology Officer (CTO) organization, effective May 2022
Jason Moeller, Engineering, USS, effective June 2022
Kim Tanner, Software Platform Services, CTO, effective July 2021
Cassandra Van Buren, Ph.D., Strategic Communication, Deputy Chief Information Officer (DCIO) organization, effective December 2021
Deputy Chief Information Officer Ken Pink congratulated his staff on their promotions.
"Jason, Cassandra, Gary, and Tom have been invaluable in UIT's success and growth, from mentoring staff and students to executing critical projects to building strong relationships with various stakeholders," Pink said. "Because of their leadership and insight, UIT has been able to better provide the best possible IT resources and support for the U community."
Chief Technology Officer Jim Livingston shared a similar sentiment about his directors.
"Kim and Abraham are critical members of my leadership team," Livingston said. "The list of their contributions to the university is long and impressive. Their leadership helps set a customer-centric culture for my organization, and I feel extremely fortunate to be able to work with them. Congratulations to them both for this well-deserved promotion!"
Please join the UIT Leadership Team in congratulating Carter, Howa, Kololli, Moeller, Tanner, and Van Buren on their promotions. You can read more about each director below.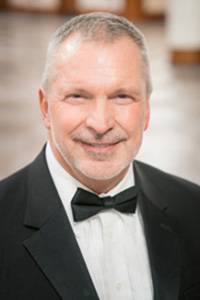 Gary Carter
Carter has served as associate director for USS Product Management for Finance & Auxiliary since May 2019.
Carter oversees IT product managers for finance, faculty, and research; document management; and auxiliary applications. He also is the product manager for enterprise resource planning (ERP).
Carter, who has more than 35 years of IT experience, previously served as associate director for USS Enterprise Resource Planning; implementation success manager for Oracle; and executive director of information technology for USANA Health Sciences; and business analyst for Evans & Sutherland.
He reports to Pink.
As director, Carter will continue to manage the ERP implementation and Product Management for the Finance & Auxiliary Team.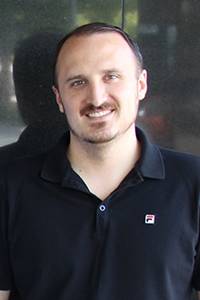 Tom Howa
Howa has served as associate director for USS Data Management & Analytics (formerly Business Intelligence) since December 2014.
Howa is responsible for establishing standards governing data use, storage, and quality; creating various reports including but not limited to descriptive and predictive analysis; providing data analysis tools and software; and helping to improve decisions and optimize performance. Recently, he helped establish the data governance team, whose mission is to "utilize data management standards, data models, collaboration, and transparency to help departments expand their data usage and analysis."
Howa previously worked for Zions Bancorporation. He reports to Pink.
As director, Howa will continue to grow the USS Data Management & Analytics unit to provide data analytics, reports, software, and training to colleges and departments across campus.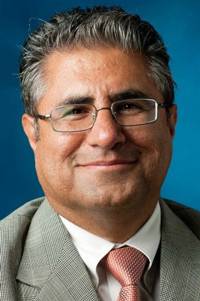 Abraham Kololli
Kololli has served as associate director for Network Services since March 2019.
He oversees network engineering and operations; establishes common network architecture and configuration; coordinates with the Information Security Office to ensure that network architecture, technologies, processes, and controls conform with security best practices; and manages relationships with IT vendors and suppliers, internal and external business partners, senior IT leadership, IT governance representatives, and other stakeholders.
Kololli, whose IT career spans nearly 25 years, has previously worked as the senior manager of application development and support and deputy chief information systems manager for Utah Transit Authority (UTA); and director of information technology and communications at Weill Cornell Medical College. He's also taught information technology as an adjunct faculty member at Eagle Gate College and Neumont University (now Neumont College of Computer Science).
He reports to Livingston.
Kololli oversees one Utah's largest enterprise networks, the complexity and scope of which continue to grow as the University of Utah and University of Utah Health expand, Livingston said. As director, Kololli and his team will expand the network to integrate with major cloud providers to support the U's digital transformation efforts.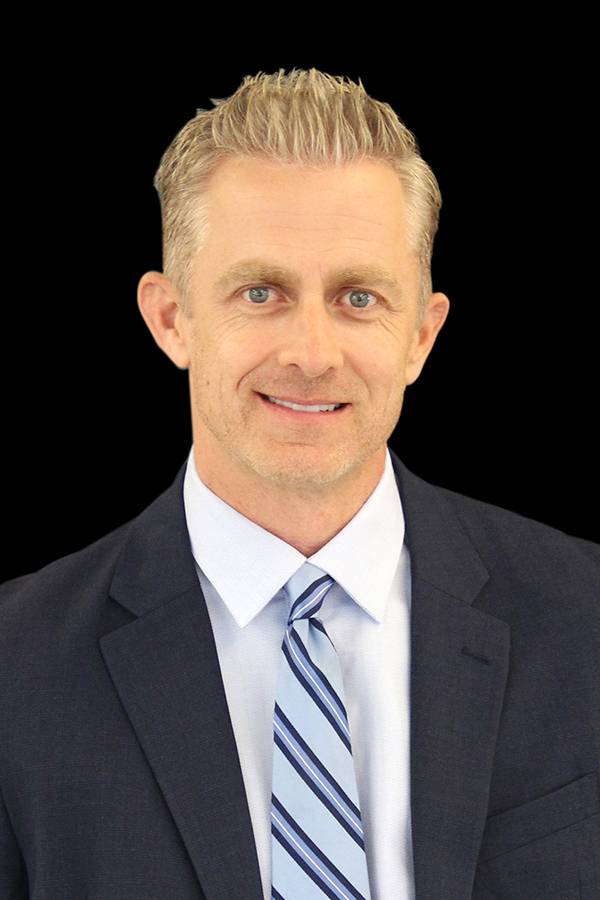 Jason Moeller
Moeller has served as associate director for USS Engineering since July 2012.
He oversees the USS Human Resources/Auxiliary; Student; Finance, Faculty and Research; and PeopleSoft Architecture & Security Administration teams.
Moeller, who joined the U in 1991, has previously worked as the manager for payroll processing, manager for the PeopleSoft Security Team; manager for the Student Application Team; and manager for USS Engineering teams.
He reports to Pink.
As director, Moeller will continue to oversee all USS development teams, the Northstar team, Utah System of Higher Education (USHE) development efforts, and application programming interface (API) and systems development life cycle (SDLC) initiatives.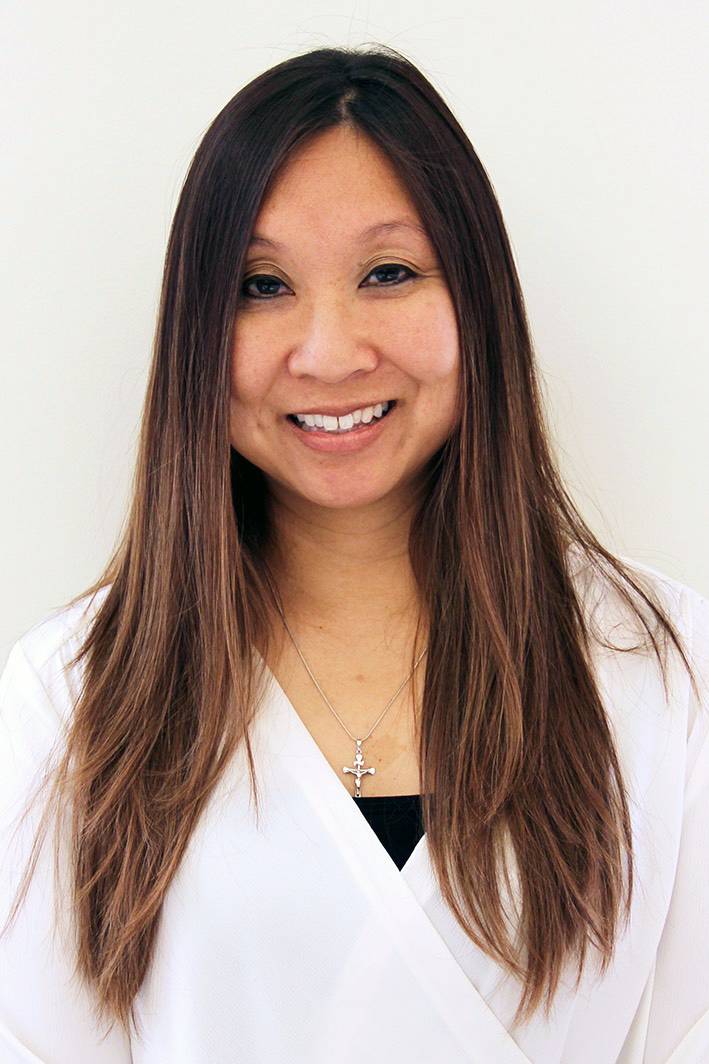 Kim Tanner
Tanner has served as associate director for Software Platform Services since January 2016.
She directs teams for Application Development & Engineering Services, Web Application Development & Automation, PeopleSoft Middle Tier, Facilities Apps, Software Platform Metrics & Reporting, Data Management Platform Support Services, and Pulse.
Tanner, whose IT career spans nearly 20 years, has previously served as the client services project leader, database project leader, and infrastructure manager for Salt Lake County; and worked as a microsystems analyst, technical support engineer, server administrator/systems engineer, and database administrator/developer. She also teaches information systems courses for the U's David Eccles School of Business.
She reports to Livingston.
Livingston said Tanner's responsibilities will continue to grow as the organization's dependency on software platforms increases. She will be instrumental in moving the CTO organization's cloud migration efforts forward as her teams make greater use of cloud-based platforms and services.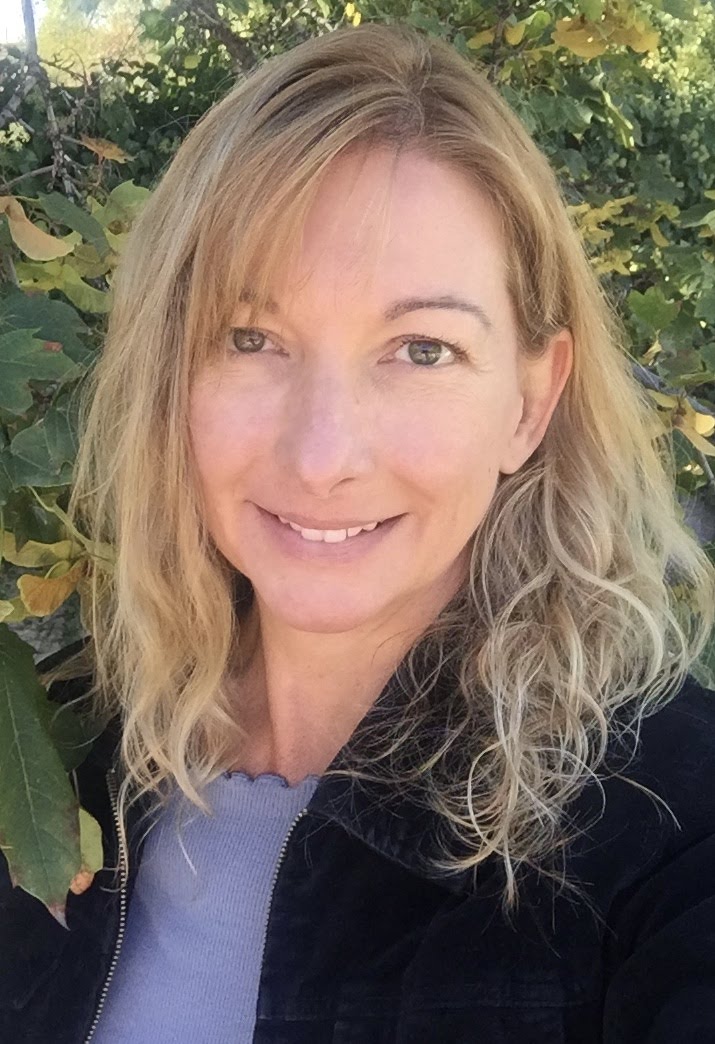 Cassandra Van Buren
Since December 2012, Van Buren has served as associate director for UIT Strategic Communication, which she designed and founded under then Interim CIO Steve Corbato.
Van Buren, one of seven UIT Leadership Team members, oversees internal and external IT communications; strategic planning and campaigns; content, management, and analytics for multiple IT websites and social media accounts; incident communication strategy, crisis communication and management; and survey development, administration, and data delivery.
From 2008-2012, Van Buren served as UIT's faculty liaison, faculty IT product manager, and college/department relationship manager under Paula Millington and the late Kevin Taylor. Prior to that, she was a faculty member for 11 years in the U's Department of Communication and Trinity University in San Antonio, Texas.
She reports to Pink.
Van Buren serves on the 102 Tower Building Council and the U's Racist & Bias Incident Response Team, and is the liaison for the IT Professionals Forum Board of Directors, IT governance program, MacAdmin Group, and IT Exchange (ITX) group. She also leads UIT's equity, diversity, and inclusion efforts.
Node 4
Our monthly newsletter includes news from UIT and other campus/ University of Utah Health IT organizations, features about UIT employees, IT governance news, and various announcements and updates.
Categories